For any new project, the pre-planning phase is critical. However, ensuring you select the best tool to help optimize resources, reach objectives, and meet deadlines, is just as important. What is the most convenient project management tool for your business?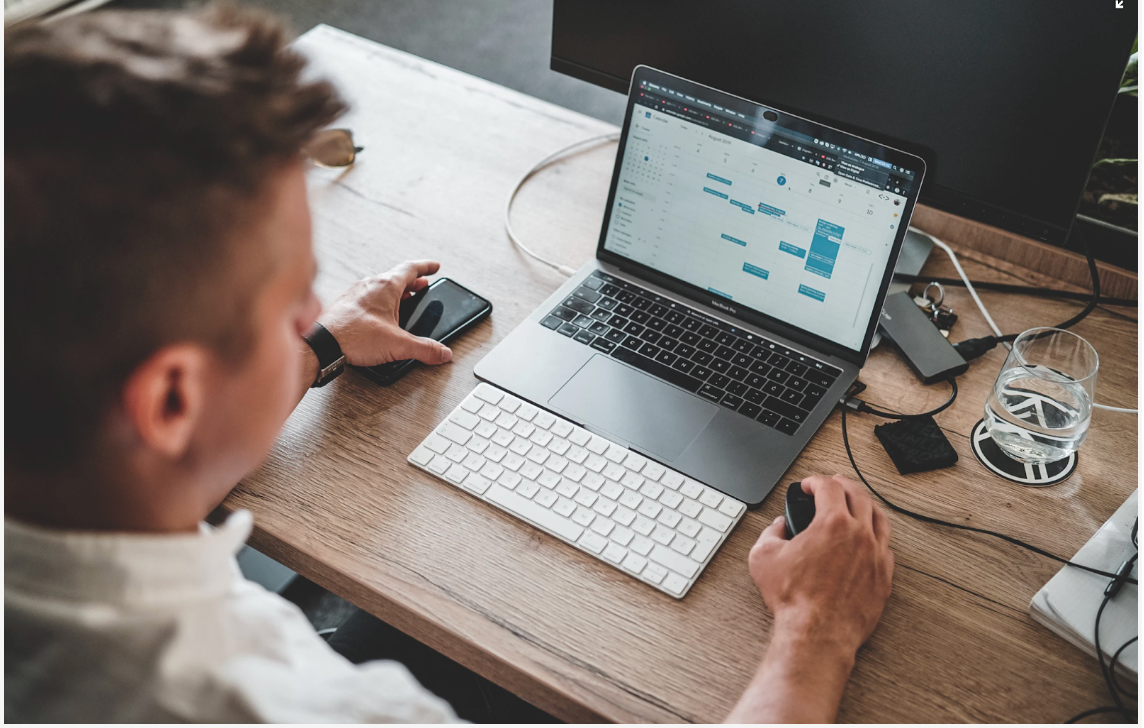 The root of project management is primarily based on applying different methodologies and strategies.
However, to ensure objectives and established deadlines are always met, it is now vital to also consider a project management tool to facilitate the process further.
These types of software are typically hosted in the cloud, and allow for the creation of collaborative work environments that help to organize and control task assignments, as well as easily oversee their status.
According to the Project Management Institute (PMI), when leveraging the strategies and techniques applied to project management, 80% of set objectives are met in the established timeframe and budget.
Aligning, structuring, and distributing the internal work process via an effective business dashboard is one of the key objectives behind any project management methodology.
The goal is to direct all projects in the same direction, in an effort to learn from potential mistakes and, in turn, implement improvements to increase the success rate. In short, it is about efficiently optimizing both work and resources.
What are the benefits of introducing a project management tool?
NAE lists the following advantages:
Organize project timelines
Obtain information to estimate time and cost accurately
Help manage and minimize project risks
Minimize expenses
Develop team skills
Additionally, you could also consider these additional benefits:
Mobile project management
Improve communication between team members
File documents and share them online
Improve overall productivity
Evaluate individual team member participation
See in a glance the real-time progress of a given task
But…
What's the right project management tool for your company?
It is challenging to find a project management tool that adapts to all our needs. However, the digital market offers a wide variety of platforms that provide a multitude of capabilities.
The hard part is choosing the one that is best suited to our business needs.
Here are some factors to consider when selecting a tool:
Number of projects to be managed
Number of people who will be involved in the project
Accessibility needs
The key characteristics to look for in a project management tool
Keep in mind the following criteria when selecting your project management tool:
1) Accessible
Ensure that the tool is housed in the cloud and is accessible on different mobile devices.
2) Collaborative
It should provide access to both the internal team and customer, in an effort to speed up processes and encourage client participation. Functions such as project sharing or merely providing the space to have real-time conversations can strengthen team collaboration.
3) Usable
The interface of the tool must help facilitate navigation between different projects, which requires that they be well structured.
4) Organized
The tool should easily allow for time management and review, resource allocation, and should establish dependencies between tasks.
5) Visual
The tool must allow you to plan and straightforwardly track project execution. In this particular case, the most commonly used methods are Kanban, Scrum, and Gantt.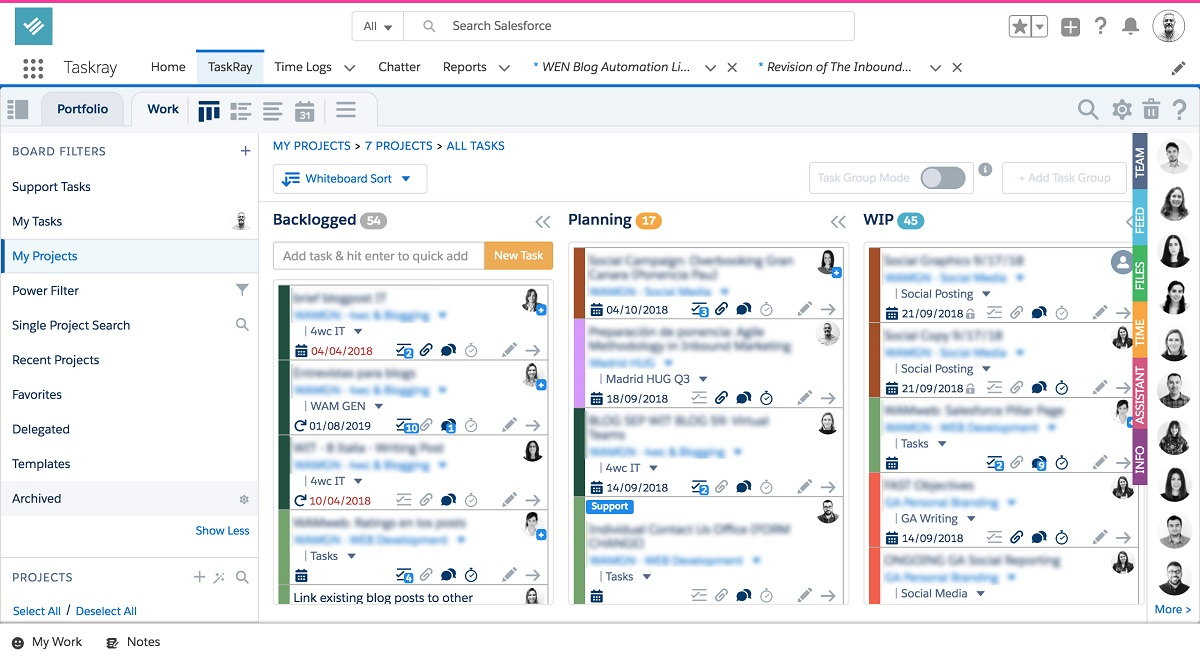 Source
6) Real-time
It must have the capability to issue real-time reports that show the evolution of the project and can help you make quick decisions in anticipation of any problems or complications.
7) Open
If the project management platform has an API, we can connect our projects with other tools (ERP, CRM, etc.) Sharing data between different platforms greatly facilitates project management in other areas, such as customer service, operations, or administration.
8) Secure
Of course, the platform must be secure, comply with all data privacy requirements, and have security and web trust certificates (SSL, TLS, etc.)
What is the best project management tool?
As mentioned above, the best project management tool is the one that adapts to the specific needs of your company and team.
At WAM, for example, we use TaskRay, compatible with Salesforce. Within this platform, we create a project for each client and organize the tasks according to their status: Backlog, Planning, Work in Progress, To Approve, and Completed.
We assign a specific person to each task, and that person is given deadlines to complete the task. This system allows us to organize our work in an orderly and controlled manner.
We also use this tool to exchange documents or ideas, channeling communications via the platform to reduce the volume of emails or meetings.
In addition, through TaskRay, we can keep track of the time spent on each task, allowing us to control expenses, and realistically estimate how long it will take us to complete a given project.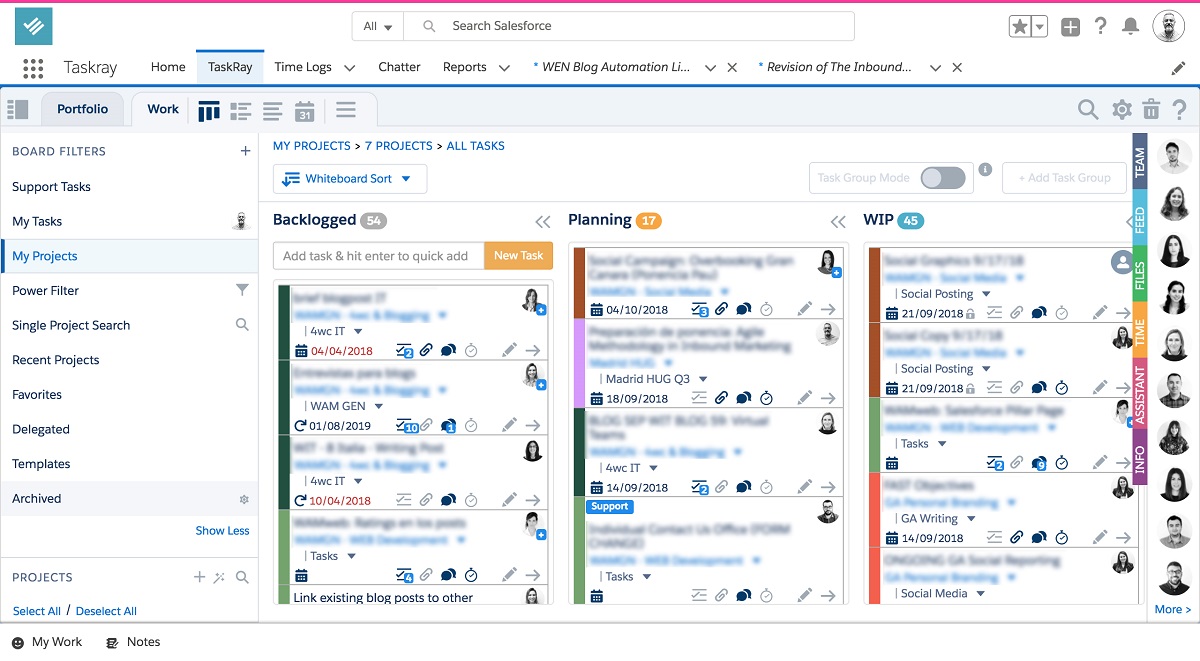 Leveraging a methodology in your company can help reduce a team's learning curve and improve work processes. Plus, having a tool that can manage complex projects and adapt to potential changes and needs is imperative for companies looking for an organized, structured path to growth.