More than 1,300 people flocked to the Palacio Municipal de Congresos de Madrid on April 25th and 26th to listen to digital marketing's top experts. This event has cemented its place as Europe's largest digital marketing and Digital Transformation event.
"The Inbounder does not want to be aspirational, like other conferences and talks, but rather it wants to be based in reality," declared Gianluca Fiorelli, SEO expert, and collaborator at WAM, as he kicked off The Inbounder Global Conference 2018.
The event gathered attendees from 40 countries, including Spain, Portugal, the UK, and Germany. The professional profile of these attendees was diverse, ranging from CEOs and other members of the C-suite to middle managers, like Marketing and Sales Directors, especially from SEO, eCommerce, Social Media, and Branding. Another noteworthy stat from the attendees was the vested interest from digital marketing agencies, who make up 60% of this year's attendees.

SEO and Search Marketing: The Pièce de Résistance
The most significant experts in SEO and search marketing, like Gianluca Fiorelli, SEO consultant, and Web Strategist; Aleyda Solís, Founder of Orainti (her own SEO consulting firm), or Marcus Tandler, Founder of Ryte were present. They debated about the challenges that visual search poses from a content perspective, positioning strategy, Artificial Intelligence, and Machine Learning, which will make searches more and more precise.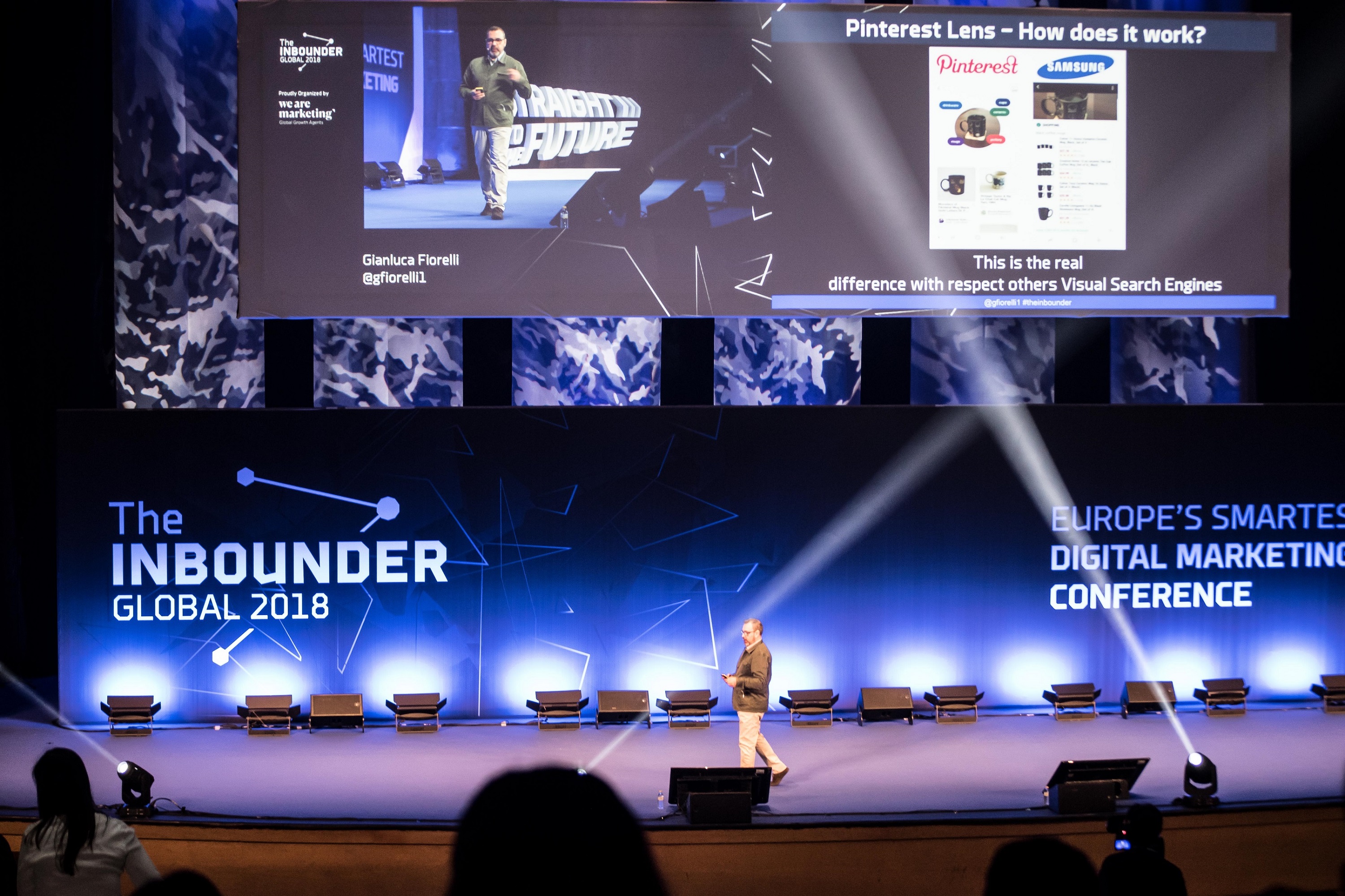 Fiorelli centered his talk on the future of search engines, more specifically, how our world will be when AI's fully implemented and new types of search emerge. He pointed out: "Everything, absolutely everything, is susceptible to getting searched for on a search engine like Google, Facebook, or the iTunes store." Above all, Gianluca Fiorelli, talked about contextual marketing. Aleyda Solis completed an exercise to analyze the fundamental areas that an SEO strategy needs today. "If you have a bad SEO strategy you only have to go back to thinking about what digital assets your company counts on. From there, you only need to follow a series of steps, good practices as we would call them, and the results will come," affirmed Aleyda Solis.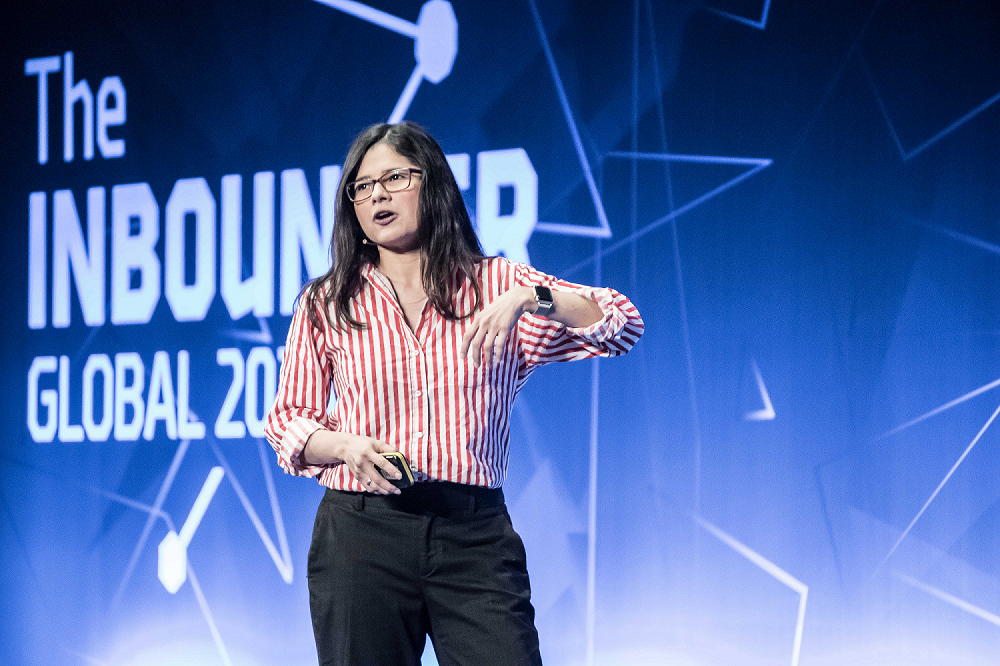 As for Marcus Tandler, he gave a more technical masterclass, focused on how attendees can bring their pages to the top of results.
Search marketing was another focus area for conference attendees. Purna Virji, Senior Manager, Global Engagement at Microsoft, is the world's most influential figure in PPC according to PPC Hero. According to the expert, search marketing will take a massive jump with AI: "We'll no longer have to type in the keyword we want because it will know beforehand what we're looking for and will give us the resulting ads."
Reputed SEO expert Jono Alderson, currently working at Yoast, was one of the other most-anticipated keynote speakers, because of the title of his talk: "Digital marketing is dead." According to Alderson, the consumption of content on aggregator platforms has overtaken brand websites as the place where the transaction or ad consumption occurs. "To be able to compete in this new environment effectively, we must change our way of thinking about the relationship between our marketing and our audiences. The objective can no longer be to attract consumers to our website, with the hope that a small percentage of those visitors convert into an action or sale. In turn, knowing that consumers make purchasing decisions in other settings, the role that content and brands' websites play must distance itself from conversion and positively influence the consumer's preference for and recall of the brand."
As for MobileMoxie CEO Cindy Krum, she talked about mobile-first indexing and the future of search, especially concerning Google Actions, voice search, and interactions between devices.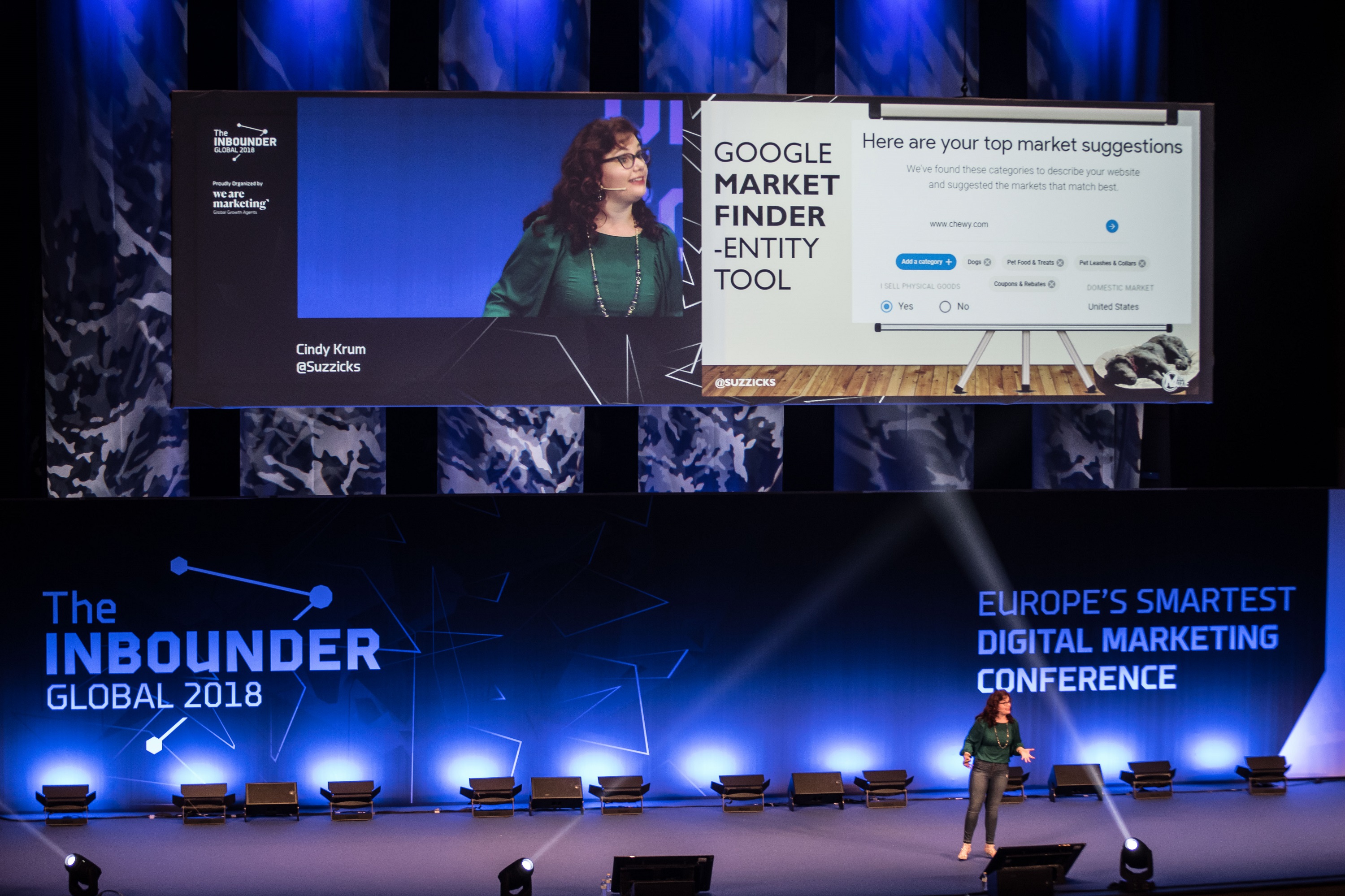 One of the event's most highly-anticipated stars, who put the final point on the event, was Rand Fishkin, Founder of MOZ who recently created a new startup, SparkToro. His talk dealt with the main changes that search engines have experienced in their short but intense history. According to Fishkin, "the alteration of a simple algorithm on a search engine results in structural changes for a company's entire strategy."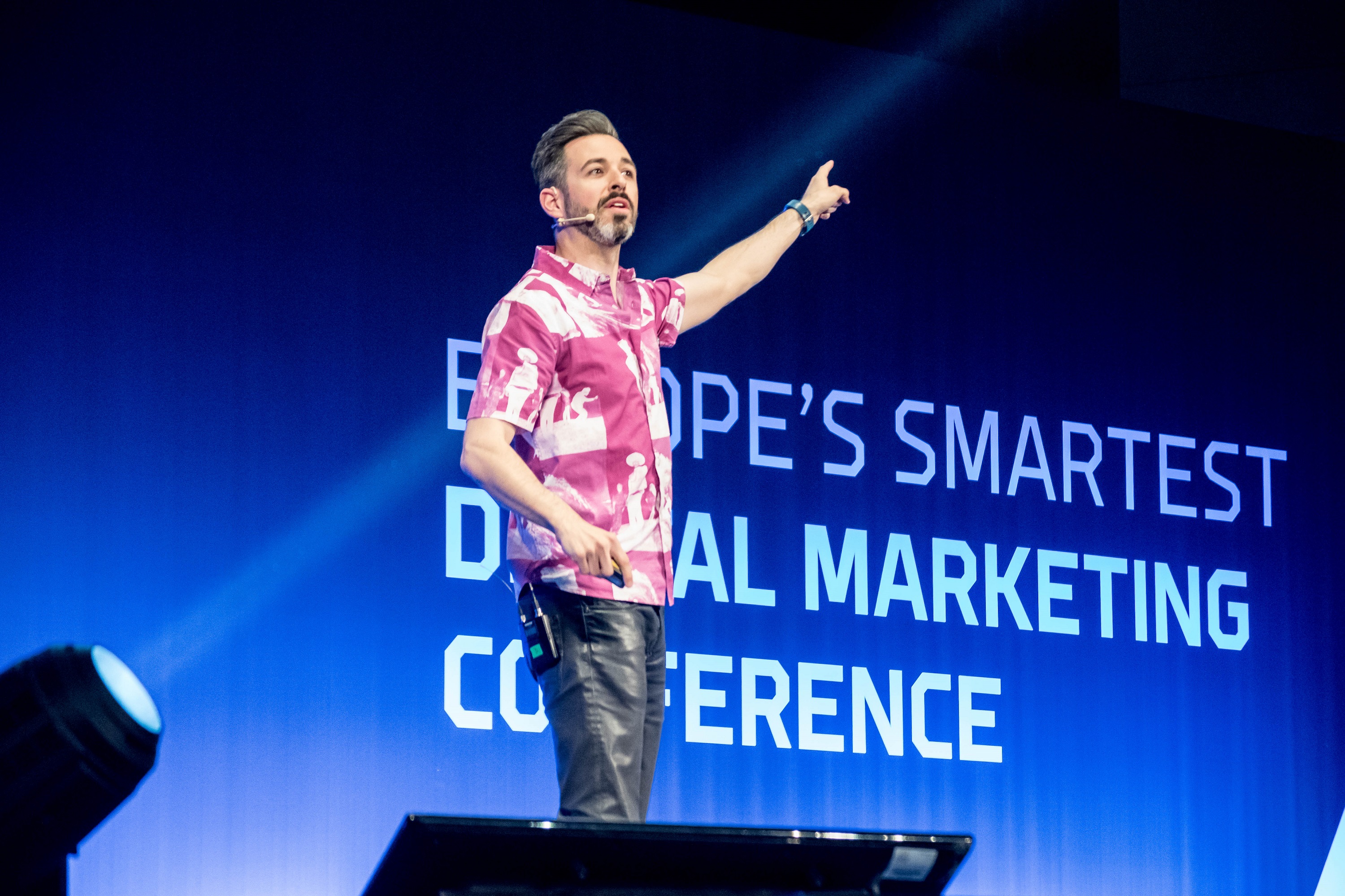 Besides surprising all the attendees with his talk, Rand Fishkin also signed copies of his book Lost and Founder.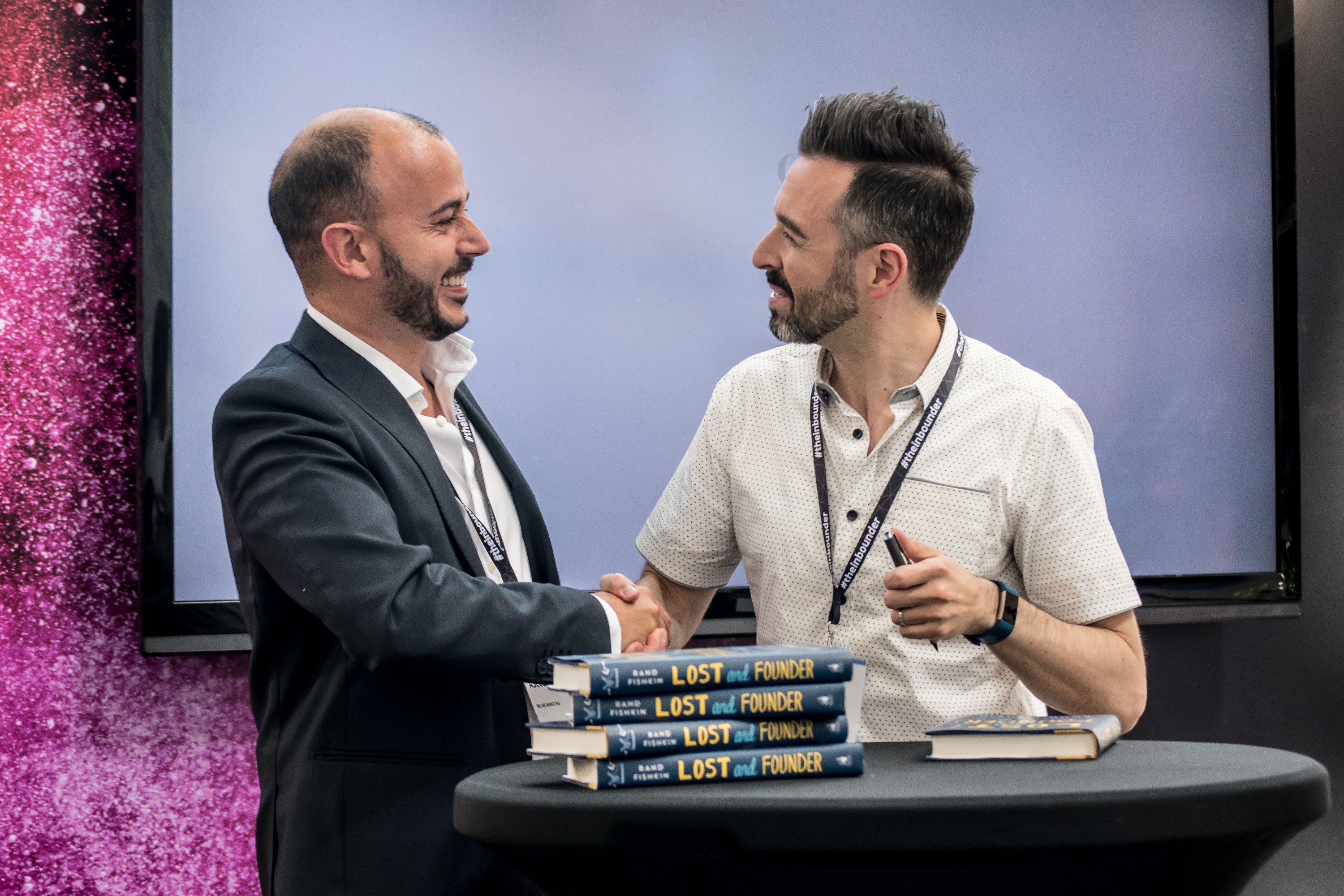 Content Marketing: The Essence of the Digital Transformation
Online content creation was another one of the event's main highlights. In this sense, Bas van den Beld, Founder of Stateofdigital.com and Speak With Persuasion, generated a debate about fake news's ubiquity and the problem that they cause in many communications strategies. This Social Media and Search Marketing expert attempted to demystify the fake news phenomenon and put them into historical context. He noted that "It's not a recent phenomenon, but instead they've always been there and we have to learn to navigate them."
Branded Content consultant Melanie Deziel focused her talk on the characteristics that good branded content needs for it to function like native advertising and be convincing. "For content marketing to be effective, it has to be laid out in the same terms that audiences use to think and express themselves. If the youngest users are on WhatsApp or Snapchat all day, what does sending them emails or paying for Facebook ads get you?" Deziel asked The Inbounder Global Conference 2018 audience.
Conversion Rate Optimization
One of the Digital Transformation's other significant challenges is converting the enormous amount of data that companies have access to into business opportunities. By that same token, all that needs to be done without violating data privacy laws, which also is an increasingly-complex challenge due to discrepancies in data privacy legislation in different countries.
"We should use Big Data to create experiences that users will fall in love with and get them to buy our product," noted Getuplift Founder and CRO expert Talia Wolf.
Ricardo Tayar, the founding partner of Flat 101 and one of the world's most-renowned experts in this discipline, described some of the primary techniques for improving conversions that he's put into place over the past few months on projects in the retail, insurance, and banking industries, among others. While these markets are very different from each other, they do share the same needs and conversion drivers.
Regarding the challenge that bots and Artificial Intelligence pose for any purchasing process, Tayar noted that: "[c]ustomers, no matter the expertise they have, wanted to be treated like customers. Although a user is a top expert in any field, the user needs to be treated in a friendly manner and understand what's behind the machines that the consumer interacts with before designing a customer experience."
Others that analyzed the importance of CRO included Unbounce Founder Oli Gardner. Gardner focused his discourse on how to use navigation experiences to create behavioral profiles of visitors, along with innovative formulas to get the most out of technology.
As for ConversionXL Founder Peep Laja talked about imitating the best: "A lot of times we spend time thinking about something new when the key is to simply replicate what works. Anything that we want to do, there's already been someone else who's done it a lot better. Let's be humble and copy them to repeat their success, not just their method." In this sense, adapting technology to a site's characteristics is vital for it to function on its own.

Analytics and Process Management
Krista Seiden, Analytics Advocate at Google, talked about the importance of analytics in business growth. "Many sellers use analysis as an excuse for putting off an action. It's not about that, paralysis because of analysis. Instead, it's the opposite: being quick in decision-making with a basis in true facts," Seiden pointed out.
Alba Vargas, Head of Scalability at We Are Marketing, and Daryn Smith, CMO of We Are Marketing and Co-Founder of MPULL, talked about executing strategies centered in customer needs during their talk: "Going beyond digital marketing to make your business grow." Both experts explained the journey a business needs to carry out to foster growth, aligning employees in the same strategy to achieve customer success and provoke the word-of-mouth effect. They assured the audience that this is the best positioning for a company.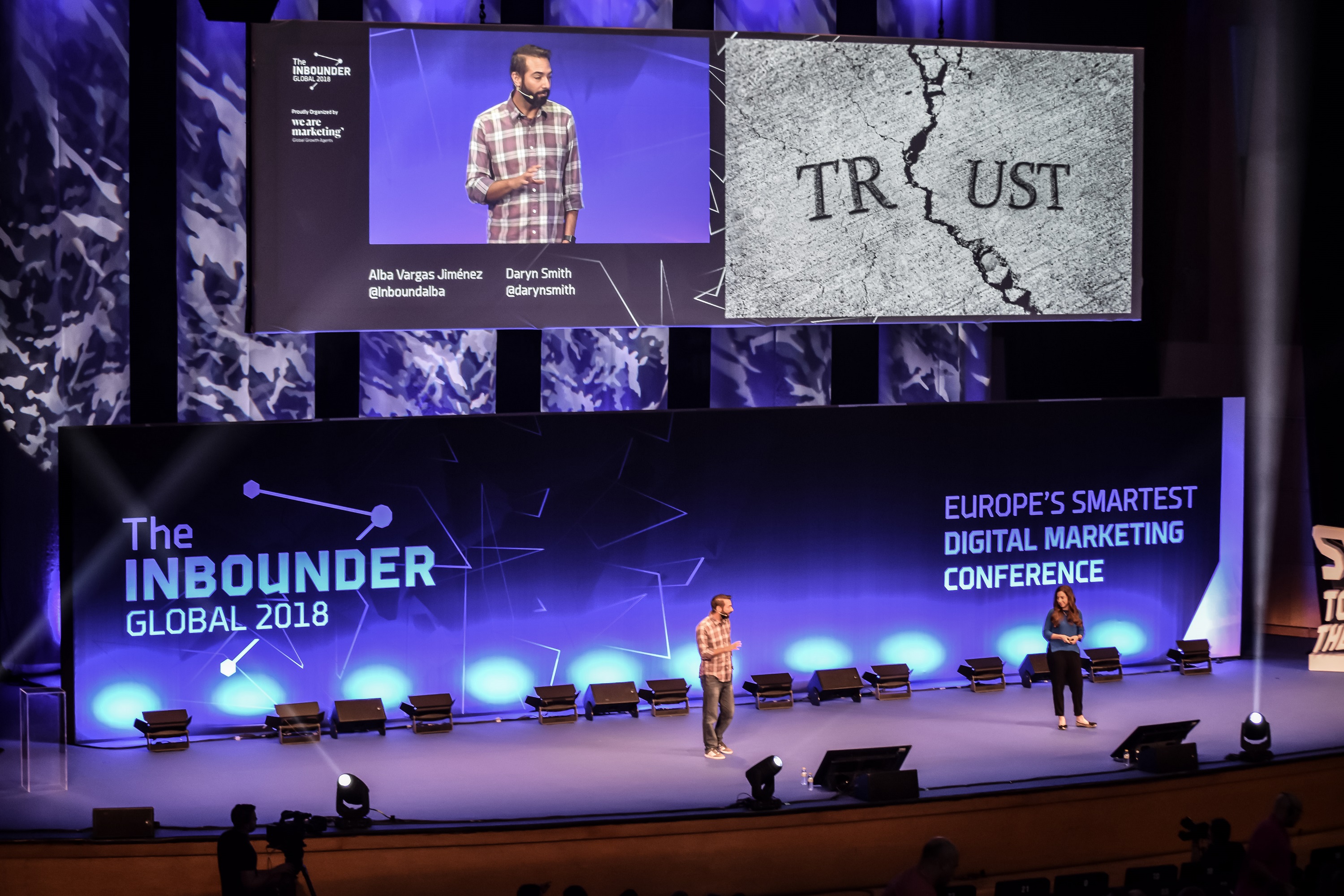 Another interesting presentation was "Excel is for Losers, Go Big Data or Go home", by Wil Reynolds. His talk explored a ton of examples and a ton of data that will show people how using tools like tableau and powerbi are going to become critical. Wil explained how anyone who uses excel cannot see what is possible with data studio, power bi, and tableau — once you find wins, you can replicate it across your agency.

A new marketing paradigm?
Ashley Friedlein, one of the digital marketing industry's most influential figures, talked about a change in the marketing modeling brought on as a result of new technology. "Modern marketing has introduced radically-new variable previous models like the 4 P's didn't plan for- Data and measurement that technology provides."
Lexi Mills, the Managing Partner at Shift6, explained how to bring new technology into daily marketing strategies, making any tool accessible to small and large corporations. "Many businesspeople, although they're brilliant, get blocked in the face of new things and put off fundamental decisions due to a lack of an open mind."
Russell McAthy, CEO of Cubed, revealed how analytics multiply a marketing campaign's efficacy, helping us predict the future.
Teamwork and Social Media
Joanna Lord, CMO de Class Pass, focused her talk on describing how to marketing teams should work and organize a successful organization: how to hire new team members, train them, inspire that. She also went over success stories from large firms that have used this formula.
The new Social Media Director at El Corte Inglés, Mauro A. Fuentes, gave a master class about how to skip over algorithms to position brands' social media content. Fuentes highlighted that "[i]t's getting more and more complicated to have organic visibility on social media. The changes in the algorithm don't benefit companies; engagement and novelty get rewarded, but we can avoid them with the right strategy." This is the way for brands to achieve the desired reach from their users without having to pay for ads.

VR: The Big Surprise
The Inbounder Global Conference's attendees enjoyed a virtual reality experience with VR goggles that were part of their Welcome Pack. It was a surprise for all, and one of the most highlighted features of the first day of the conference.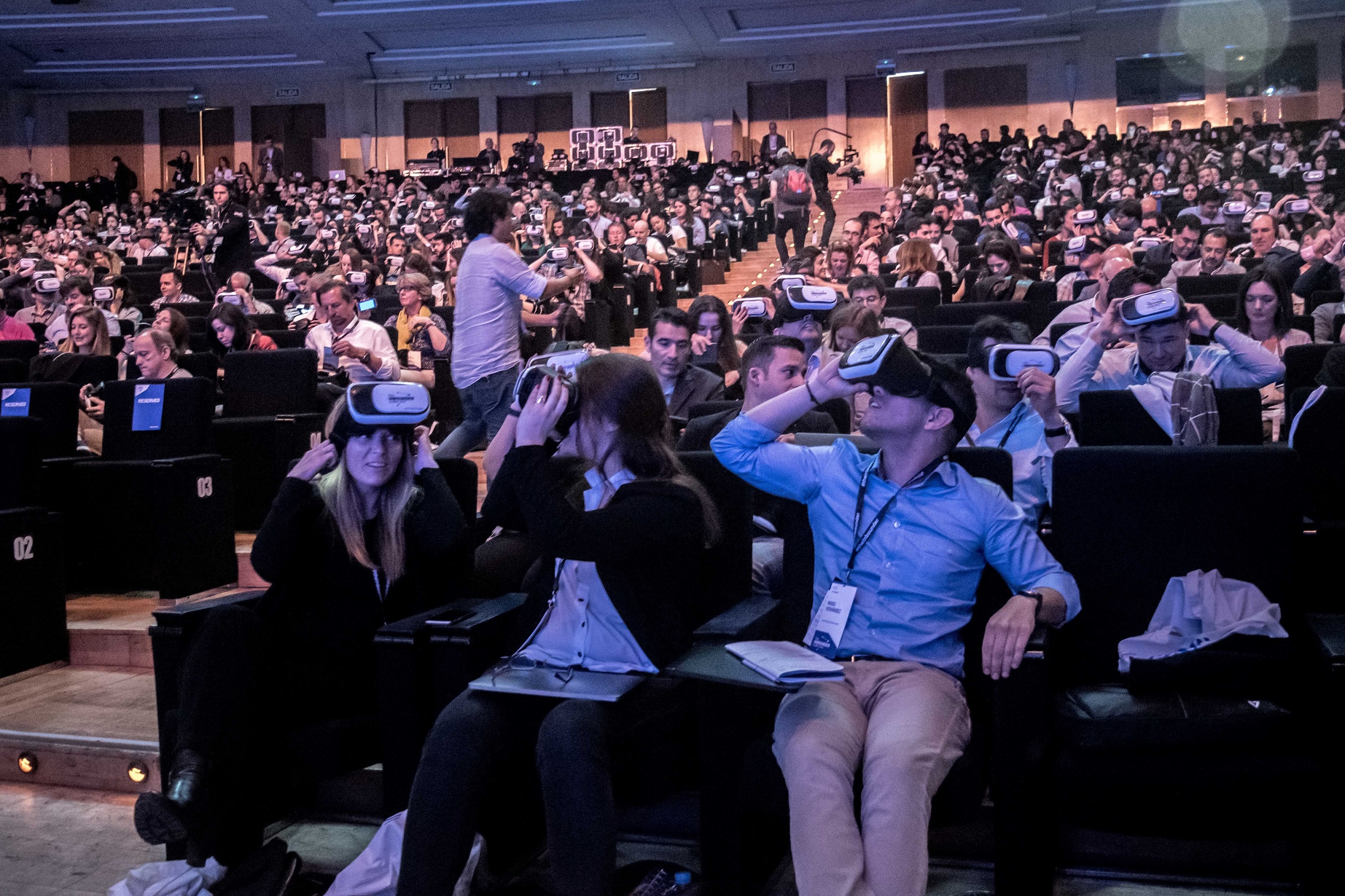 At the end of the talks, Giorgio Ascolese, Founder, and CEO of We Are Marketing and Gianluca Fiorelli, Co-Founder of The Inbounder, thanked the speakers, attendees, and the entire We Are Marketing Team for the event's fantastic organization.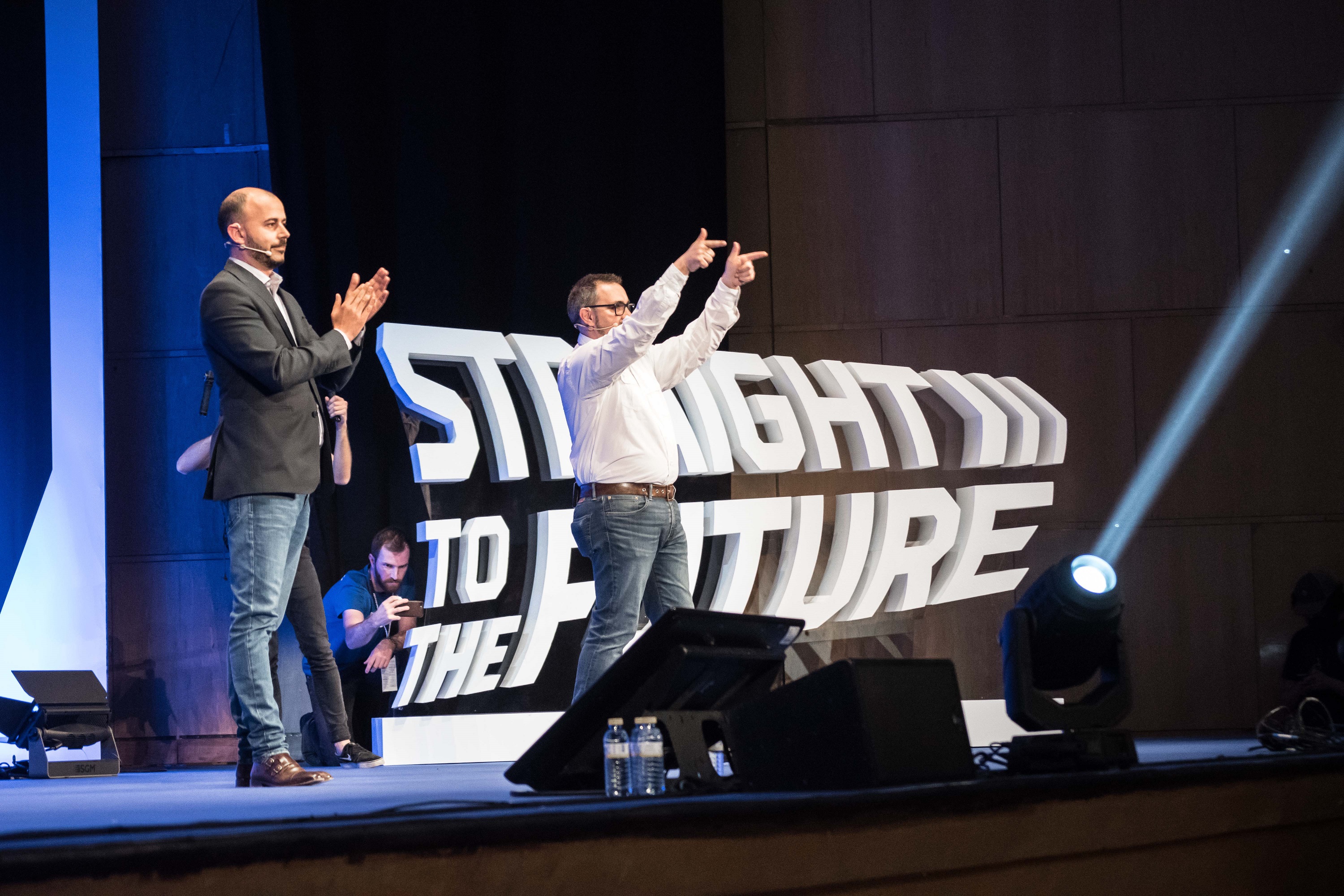 The Inbounder Global Conference 2018 wrapped up with a spectacular Afterwork event, a perfect moment for attendees to talk about everything they learned at the event and share ideas with other professionals. At We Are Marketing, the consulting firm behind the event, we are Digital Transformation experts. If you have plans for growing your company or want to embark on the Digital Transformation successfully, get in touch with us, and we'll help you get there.