Salesforce projects that this Black Friday will hit $786 billion in global sales. Is your sales management strategy ready to take on one of the biggest shopping days on the retail industry's calendar?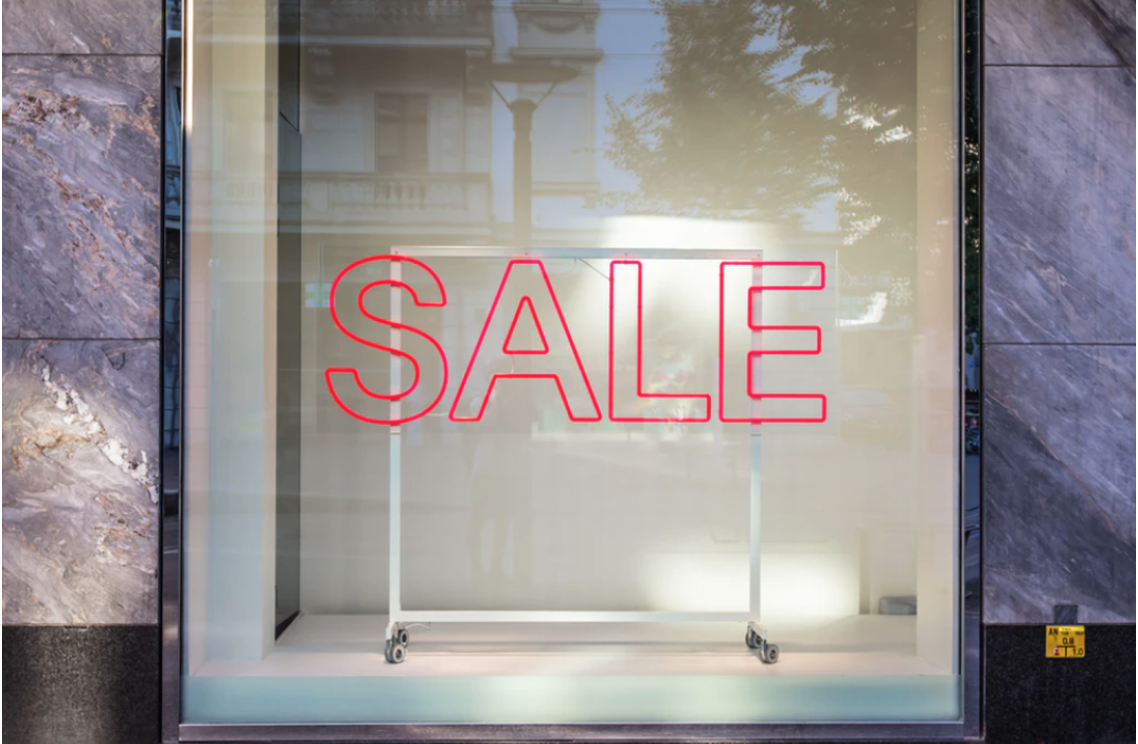 Black Friday and Cyber Monday, two of the biggest shopping days for the retail industry both in brick-and-mortar and e-commerce, will be here before you know it. Is your sales management strategy up to the task?
According to the third edition of Salesforce's Connected Shoppers Report, this year's Black Friday will reach historic levels. The sales volumes are projected to reach $136 billion in the US alone, and $768 billion worldwide, a 15% increase compared to 2018.
Many people wait to see the promotions that await for these dates to take out their credit cards and start their holiday shopping. Their budget increases annually, giving you as a brand the chance to acquire new customers and give your business an end-of-year push.
By that same token, the competition is becoming even more cutthroat as more players are launching Black Friday campaigns with enticing deals. How can we stand out in the crowd?
Use technology to sell on Black Friday
Analytics, Artificial Intelligence (AI), and Machine Learning are the key for retailers to carry out a successful Black Friday and Cyber Monday strategy. They'll let you increase your sales volume, both in brick-and-mortar and through e-commerce, ensuring that your target customer is at the forefront of your strategy.
A Harvard Business Review Analytics Service survey found that 50% of the enterprises that use analytics in real-time saw higher customer loyalty and retention rates while achieving higher earnings.
Using these three technological solutions will let you answer crucial questions to help you chart a more accurate strategy. Some of the questions you'll have answers to include:
What kind of products are your customers buying?
What are your best-selling items?
What promotions are the most attractive to your target?
You'll gain the necessary insights to find out who you should target, how, and when to send them marketing messaging that will lead them to purchase your products or contract your services. AI and Marketing Automation let you run segmented campaigns with exclusive deals for every type of target you have in your customer base.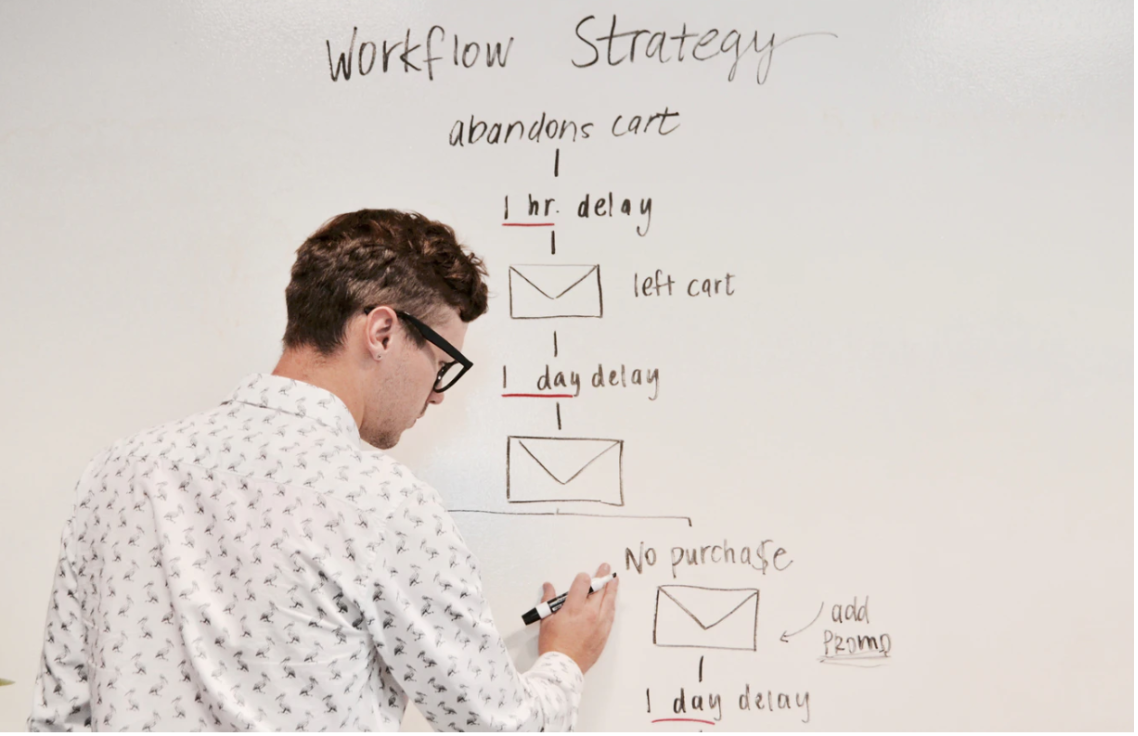 Salesforce tools for Black Friday
Salesforce is one of the world's premier business software providers. As Gold Partners, we highly recommend their suite of tools to carry out your Black Friday and Cyber Monday strategy.
We use Salesforce Marketing Cloud and Pardot to execute marketing strategies, whether they be for Black Friday or all year-round. Both tools help us segment, personalize, automate, retrieve data, and track prospects through the sales funnel without losing sight of the campaign.
We can create journeys in Marketing Cloud for B2C customers or with the Engagement Program in Pardot for B2C customers to automate the customer journey based on various points of criteria. If a user clicks a link or fills out a form, we can send them an email sequence or even send them push notifications or text messages to their phone.
If we want to segment our marketing tactics further, we can create web tracking mechanisms with Page Action in Marketing Cloud or Custom Redirects in Pardot. We can use them to add users who visit a particular webpage or interact with a specific CTA to a list and, based on that information, carry out actions for that segment.
All these tools are particularly useful when it comes to crafting a sales strategy and deploying segmented marketing campaigns with promotions or special discounts. These mechanisms let us optimize our actions, stand out from our competitors, and achieve better performance.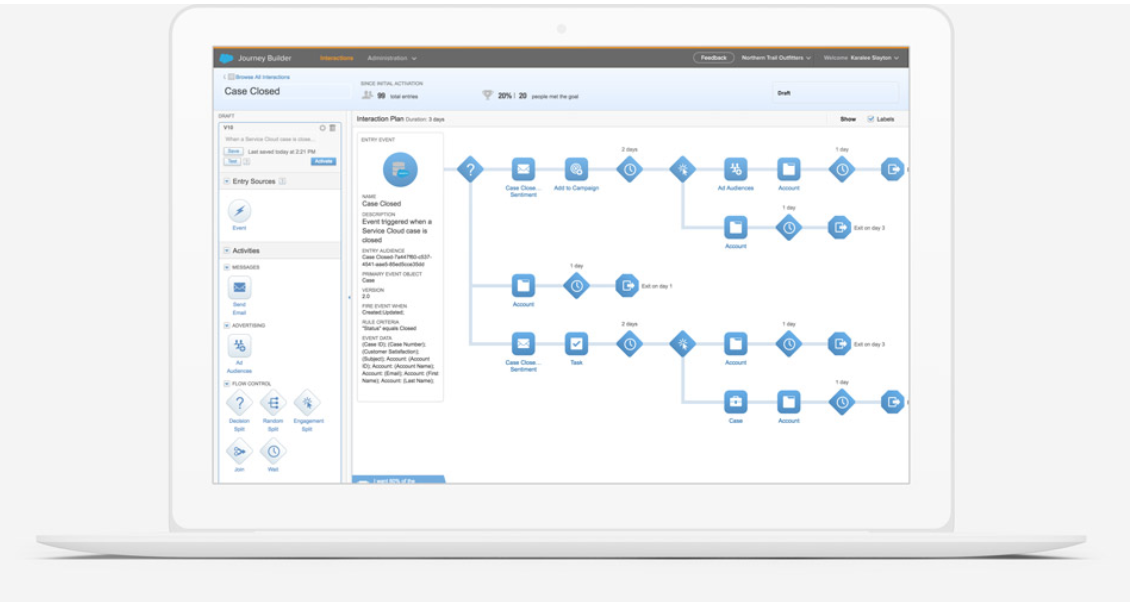 Source
Sales management success stories
Spanish beer manufacturer
We created a lead acquisition strategy for a Spanish beer manufacturer that allowed us to score leads to turn them into Qualified Contacts using Inbound Marketing strategies through their website.
They initially had 17,000 leads and had a goal of turning at least 100 of them into sales-qualified leads (SQL).
We created an interactive video with integrated forms for the lead to answer the questions we needed to be responded to determine if they were SQLs or not.
The traces get sent to Salesforce for the lead to qualify itself through a lead grading and scoring engine that classifies and scores it based on their behavior and interest. This information allows us to modify our interactions with them and reach them with content that adapts to their profile and interests to reach our goal.
Vanessa Rodríguez, our video marketing expert, notes: "We think that interactive video is an attractive, dynamic, and effective way of getting the user to answer the questions we need to carry out the complete Inbound strategy and achieve conversions."
Car rental firm
In the face of newer strategies, there's also a home for more traditional Inbound Marketing tactics and modern technology does not minimize their efficacy. We use a promotional email format for a car rental company to take leads to the website and simultaneously create a task that would be assigned to the relevant salesperson.
This way allows the salesperson to have full control over the tracking of the candidate or contact by being able to fill out the complete customer profile while promoting the product. It allows them to reach niche market segments where customers expect more traditional service without disregarding personalized marketing actions.
As you can see, with tools like the ones that are part of the Salesforce universe, we can implement straightforward and effective sales management strategies to reach our target and stand out from our competitors. On such an important shopping day for retailers such as Black Friday, we need to have a plan that helps us land the numbers we're expecting and get the most out of every chance we have to close a sale.