Are you looking for a small dose of inspiration for your summer vacation days? These marketing TED Talks are just what you need to update your knowledge in only a few minutes.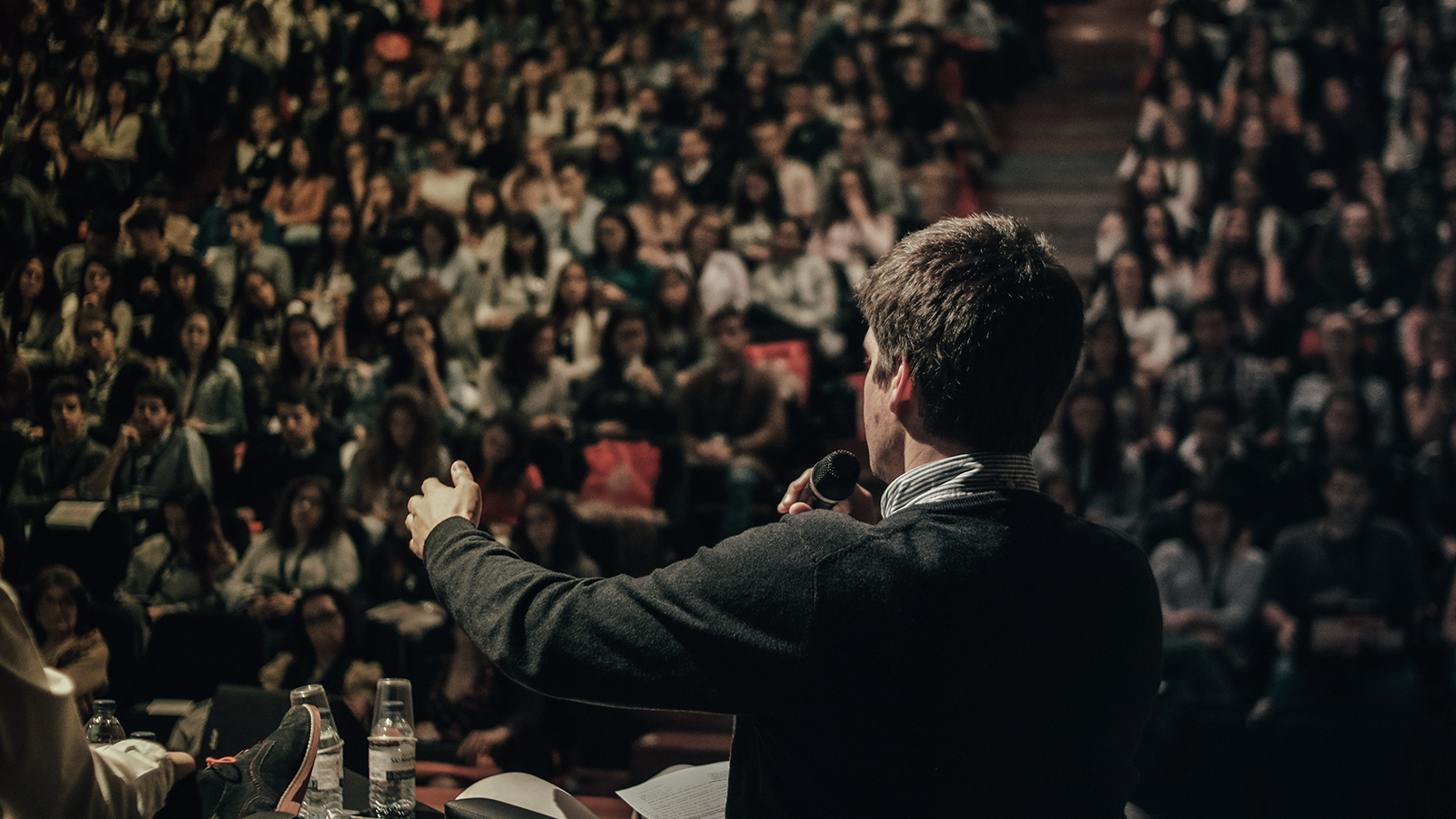 It's never too late to keep learning, getting inspired, and staying up-to-date with all the latest updates that come up in the digital marketing space. That's why we've rounded up the best TED talks about this topic so you can quickly and easily have five exciting bits of information for your day-to-day routine.
I hope you enjoy these marketing TED talks from experts from all over the world.
The top 5 TED Talks for marketers
How can brands ensure price stops becoming a significant factor when it's time to make a purchase? They do it through awakening emotions through neuromarketing.
In this TED talk, Patrick Renvoise, the President and Chief Neuromarketing Officer of SalesBrian and the co-author of Neuromarketing: Understanding the Buy Button Inside Your Customer's Brain, explains how he spent two years researching to discover the buy button inside the brain (which you could tell from the title of his talk), and formalizing a science-based map to go ahead and access it.
Renvoise explains that there are three parts of our brain: the new brain that represents your rational self, the middle brain that represents your emotional self, and the reptilian brain that represents your instinctual self. Neuroscientists have discovered that our instinctual self has a much more significant impact on our decision-making than out rational and emotional selves, and that's why he explains that if we all understood our reptilian nature, we could change the world.
Neuromarketing studies people's behavior when deciding to buy or consume goods or services. If we learn to use it to our advantage, these concepts can be precious to us.
If we talk about today's marketing, how are we not going to mention influencers? One of the best TED talks on the topic is from Rachel David, entrepreneur, and CEO of Hashtag Communications.
During her talk, she breaks down how influencers are transforming the industry by turning into referential figures for thousands of consumers wanting to buy what influencers recommend. The rules of the game have changed as a result of their entry into the marketing landscape.
Naimul Huq, the current President and Head of Analytics at Lippe Taylor, goes over what are, to him, 12 critical steps to making an impact on consumer's choices. He also explains how companies can use them to foster interactions with customers.
You'll come away with some exciting lessons, including the secrets behind successful marketing and tricks for improving your actions.
Internet privacy is a highly-debated topic that concerns a large swath of consumers. Digital Marketing consultant Nicole Martin uses this TEDTalk to debunk particular myths and proposes a solution: personalized marketing. It's a way of bridging gaps and ensuring that both parties end up seeing benefits.
I'm sure that you looked up information on the Internet and you came upon a 404 Error page. While it's a frustrating, dead-end road for many users, what if you turned it into an opportunity? Renny Gleason explains how you can use it to build a brand in his TED Talk.