Video marketing is now a critical part of digital marketing strategies. These straightforward tips will help you make a video that creates impact while reaching your target audience with a compelling message and dynamic visuals.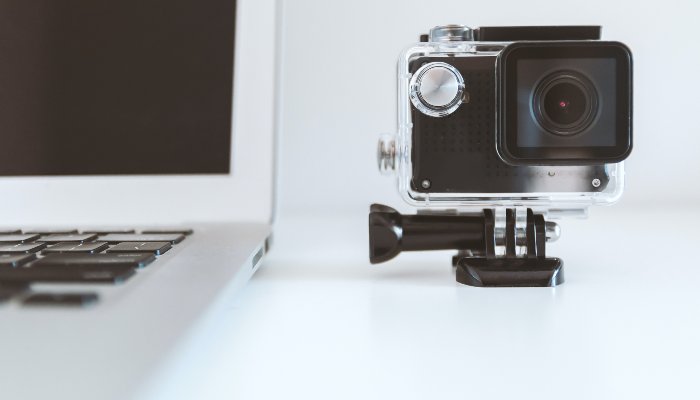 Before we start, we have to make a critical clarification: when we talk about video marketing, we're referring to the use of audiovisual files (essentially, videos) to achieve a set of goals within our marketing strategy. It's about adding video to our content strategy to bring more freshness, novelty, and hook. You can disseminate these videos on corporate social media accounts, embed them on landing pages, integrate them in email marketing campaigns, and more.
Video marketing has gained tremendous popularity inside organizations. Wyzowl's The State of Video Marketing 2019 report found that 87% of firms used video as a marketing tool during the past year, and 83% of them recognized that these videos had an excellent ROI. Plus, nearly 80% of consumers admit that they've decided to purchase an app or software program after watching a video about it. They also mentioned they would like to see more brands use video to show their products and services. They say a picture's worth a thousand words, and a powerful video is a very persuasive tool to capture our target's interest.
So, you may be wondering how to make a viral video or how to improve the quality of a video. There's no perfect formula for how to make a video go viral (if there were one, the world would explore), but in this article, we want to walk you through the steps to follow as you organize the tasks involved in creative AV assets for digital marketing:
8 tips for making videos without dying in the process
Know your audience
Before you do anything else, the first step you must take is to get a deep understanding of your audience. Video has a great power of fostering an emotional connection with viewers. Still, you need to know what their needs, desires, and tastes are.
A buyer persona is a handy tool to get started. It's a document where you describe your ideal customer by using a set of pre-established norms. A buyer persona forces you to ask the right questions and encourages you to find the answer. If you have enough time and resources, it's always worth employing surveys or even real-life interviews to get more detailed information. If not, you can utilize the internet's power and look up profiles on social media close to your target and see what type of videos they're sharing, liking, not liking, and more. Any research on your target audience will give you valuable hints.
Define your goals
One video can't do it all. Well, maybe you can do it with the best concept in the world, but you most often start by defining what you're planning to do with the video, and then you start working. Are you looking to bring more traffic to your website? Do you want more followers on social media to create a community? Do you want to drive conversions? Do you want to increase your brand recall and prestige? As you can see, there are numerous possibilities, and you'll have to adapt your messaging and formats to meet your goal.
Create a script and think about the technical requirements
There's no magic formula for how to make a successful viral video, and there have undoubtedly been dozens of viral videos that came up out of nowhere without any preparation. In your case, it's best to put pen to paper and start thinking. Plan out the video in detail with dialogues, shots, and timestamps. More information will lead to less room for improvising, and that will mean saving time and money.
You should also think about the technical requirements you need. These include the film crew, cameras, microphones, and how about a voiceover? You should consider it all to improve the quality of your video. Most of us watch mobile video, and that means you don't need as high of a resolution in that format, so if you don't have that many resources but want to give it a try, film it, however you can! If the idea's okay, it can also lead to your target.
Think about your distribution channels
We've mentioned that we can disseminate videos over a plethora of channels. Social media is the primary channel to do so. YouTube is the video platform par excellence, with more than two billion active users according to 2020 data. Best practices dictate that the most popular videos on YouTube last around three minutes (keep that in mind as you build out your videos), and the most popular age bracket is from 16-to-35 as users move towards the TV as they get older.
Facebook, on the other hand, favors even-shorter videos, with the most popular ones lasting between 21 and 44 seconds. If you opt for Facebook, videos that you upload directly on the platform are those that garner the most success and go more viral compared to sharing a mere YouTube link. Video is the most-shared content format, increasing the potential for virality on this platform.
Lastly, Instagram enabled its Instagram TV feature for users to upload videos longer than a minute. This feature gives us more flexibility, but Instagram's primary format is the 15-second Stories, where you have many chances for success if you can nail down your message and make it attractive in that short window.
Video and SEO go hand-in-hand: optimize your videos
SEO is a critical pillar of content marketing, and it doesn't just cover written text; video is also part of the equation. Research the related keywords for your video topic, find the terms, hashtags, and more that people use to search for similar content to include them in your final cut. Don't forget to take care of the URL and meta description if needed.
Choose your focus
When we focus on pure content, there are many types of video marketing. They can be educational videos, tutorials, case studies, testimonials, reports, product demos, and much more. Every focus has its goal: if you have a hard-to-understand product, tutorials of how-to videos will serve you well. If you just launched yourself onto the market, an informative and descriptive presentation will work well. If your service has a long track record of success, you could take advantage of that reputation through a video of positive customer testimonials to reinforce your brand image. Go with the format that best fits your needs.
Invest in Paid Media
How can you make a video go viral on Facebook? Putting a bit of money in Paid Media can't hurt your chances. Spending money on different platforms to promote your video and get it to reach your target is standard practice, and there are more promoted videos creeping up on our Facebook and Instagram fees. If you take a closer look, most of the Facebook video ads correlate with your interests, so why not take advantage of best practices to make the most of it? Facebook video advertising or YouTube video ads let us filter our audience through several variables to define them further and have more engagement.
Analyze the results
Finally, once you've wrapped up your video marketing campaign, we encourage you to measure and analyze the results in the most precise way possible. You'll make use of the objectives you previously set and find the best way to put them in numerical terms. You can associate your KPIs with user behavior (web conversions, increased sales or earnings stemming from monetizing the video), recognition (views, comments, the video's reach), or brand equity (did it increase or decrease after publishing the video).
With these eight tips, you can make videos for YouTube, Instagram, Facebook, or any other platform that helps support your marketing campaign. Don't forget that a compelling video asset can multiply your tactics' reach, forge an emotional connection with consumers, and make them loyal through persuasive storytelling. Give it a try!