It's fundamental that you are correctly defining your ideal customers and that you review these profiles once a year to make your marketing strategy a successful one. Do you know how to do it? Here's how.
The buyer persona is an ideal representation of your potential customer. As the Buyer Persona Institute reminds us, you must focus on your marketing strategies' objectives based on your buyer persona's needs, not your own. If you have analyzed their interests and concerns and have included data such as age, sex, role, purchasing habits, and so on to initially define these profiles, your work defining them goes beyond that.

It's good to review the profiles of your buyer persona once a year. In the digital age, consumers are evolving and, with their evolution, their demands and needs change. While companies may maintain the same offering of products and services for more extended periods of time, they should check that their buyer personas still correctly reflect the people they are aiming towards.

But the question is: how do we go about and review them? Many companies make internal evaluations in their Sales and Marketing departments. However, that isn't entirely effective, since we sometimes only rely on assumptions. To ensure that our buyer persona evaluations don't solely rely on assumptions, we have to run external tests, and the best format is administering surveys or questionnaires.

Through the use of forms in various marketing actions, we have to ask our buyer persona a series of questions related to their professional profile (so we know if we are catering towards someone higher up the corporate ladder or if we are dealing with middle managers). We also need to find out the size and industry of their firm.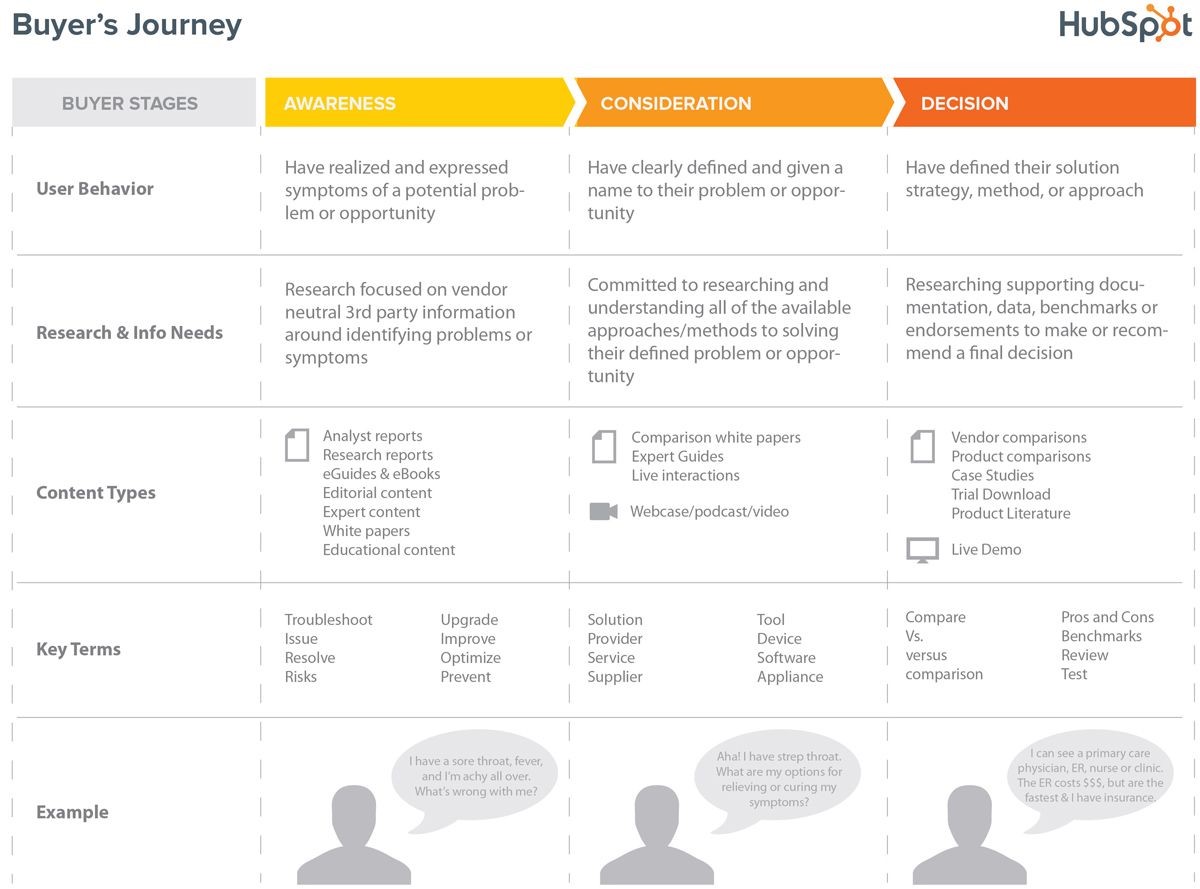 When reviewing buyer persona profiles, we have to follow the following steps:
1. Investigate: Interview customers and collect information about them to know their consumption habits (what they need, what they care about, what is their search process, what we can offer them).
2. Examine: Study the different data collected in the research phase to obtain indications about the target's behavior.
3. Sort: Arrange all the information gathered in a scheme that organizes the data more visually.
4. Create: Define the buyer persona, humanize it in some way (name it, put a face on it, define its personality).


To ensure that the user doesn't feel identified with any of the options we have offered, we will always add an "Other" field. When reviewing our results, if it turns out that 10% of more users have chosen the "Other" option, we know that something is failing and leads us to this conclusion: We need to review our profile persona profiles.

Another symptom that tells us that it's time to check our buyer persona is when several campaigns aren't generating the expected results when it comes to attracting and generating leads. Also, it's advisable to have the least number possible of buyer personas possible, and its description should be straightforward.

Every buyer persona is different and, as a result, the tone of voice must be varied per the buyer persona we are dealing with at a given time. For example, if our customer is a healthcare firm, we will not use the same techniques when we address doctors as we would when treating patients.

Demographic factors have an influence (sex, age, and so on) as well. It isn't the same to address a man as a woman, and we will not use the same tone of voice with a younger buyer persona than somewhere who is older.


Whether you think your company already has defined buyer persona profiles or if you're not sure if it's time to update them, get in touch with us and we'll help you find out if you're targeting the right potential buyers.