Marketing processes need technological solutions to match. When it comes to choosing a marketing automation tool, let professionals guide you and then choose according to your business goals.
Marketing automation is a great chance to grow any business. The benefits of marketing automation are various, given that it allows us to gather very precise information about the results of our marketing actions. We can take advantage of this knowledge to make better decisions; in addition, it opens up a world of possibilities when it comes to creating campaigns and letting innovation run loose. We live in the Fourth Industrial Revolution and the way we address the public, segment them, and interact with them is changing very quickly.
The data speaks for itself. According to the State of Marketing Automation report, 75% of companies are already using some kind of marketing automation tool. It's a step forward that has been adopted with ease in the business world; we all want to limit the number of repetitive tasks. Invesp researched the topic and found that on average, investment in marketing automation creates a 14.5% increase in sales productivity and a reduction of 12% on general department expenses. There are many examples of marketing automation that we can use as reference, like this article about the implementation of marketing automation in the real estate industry.
When it comes down to it, do we know how to choose the best marketing automation platform? What aspects must we keep in mind to make the decision? On many occasions, companies focus on the purely technological aspects: lead creation, classification, task automation, email lists, joining email with CRM, and more. In fact, it's possible that the IT department takes care of selecting and implementing the tool without considering the other departments. Luckily, however, this is becoming less frequent.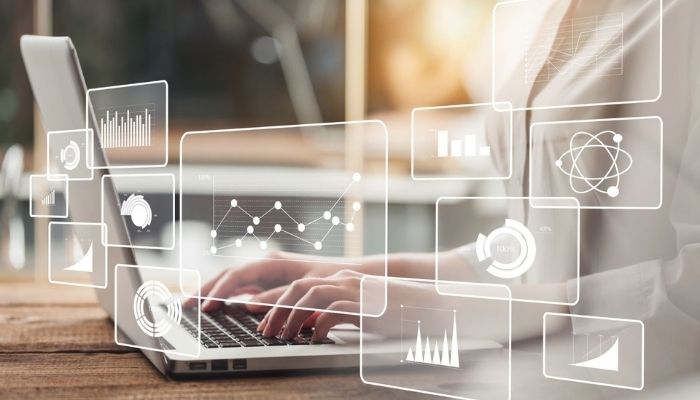 The key is making the decision based on the global objectives of the company. Why? Because then we ensure that our entire strategy is aligned and that the tool is integrated with our database, the planning, and the goals that we have previously outlined. A company's software must be a facilitator of tasks, never an obstacle, and help you grow your business.
How to choose Marketing Automation tools for your company
To choose a marketing automation tool, it's important to first research what options the market offers and from there begin to filter. How? Analyze your business plan and underline the main business goals that your automated marketing strategy must face, no matter what. A few examples: if you are planning an expansion at an international level and working in other languages, will the software be able to manage it? If I want to integrate the sales and marketing departments on the same platform, is it possible?
Meet with different departments in the company to learn their needs and make a note of their demands in the digital transformation area. New ideas will definitely appear and it will benefit you to learn about their day-to-day challenges.
After this, the best way to ensure that you make a good decision is with the help of a consultant. A good marketing and strategy consultant assesses the company on all fronts, including both business and technology. At We Are Marketing, we have a 360º focus that adapts to each specific case. From the analysis before implementing the tool, through working on designing a strategic plan, we put ourselves in the shoes of each project to discover what marketing tools are needed to achieve a new level of success.
After choosing: the moment to implement a Marketing Automation platform
In the same way that we researched using our business goals, these goals will also help guide us in the implementation and configuration of the tool: the lead nurturing and lead scoring systems, workflow complexity, how to achieve campaign management and create a landing page, the integration of the tool within a previous CRM. There are many parts to work on and the process is complex, which is why we need a good technical team that is capable of achieving it and, if not possible, we must hire a marketing automation agency.
In this part of the process, internal training is also important. All of the areas of the business that are going to use or be affected by the tool must understand how it works, what it does, and how they can take advantage of it for their own benefit. Sales, marketing, customer service: they're all part of it.
With all this in mind, the tool to manage your automated processes recommended by We Are Marketing is Salesforce. For marketing actions, it has its specialized cloud Marketing Cloud.
Salesforce: CRM with Marketing Automation and more advantages
Salesforce is a client relationship management platform (CRM) based in the cloud and is the world leader in the sector, providing a unified solution to marketing, sales, customer service, and e-trade departments for task management.
Within Salesforce, there are different modules or "clouds", directed at specific areas of the business. The cloud for the marketing department is called Salesforce Marketing Cloud. This solution is intended to improve the client experience, increase sales, and design customer journeys that take this single channel into account.
Salesforce Marketing Cloud technology allows you to contact the client at the right moment and through the right channel, avoiding duplicates that create brand separation. With email marketing automation, SMS, push notifications, and even the combination of Salesforce and Whatsapp, we can increase client acquisition and monitor every interaction to make decisions in real time. This is all easier than ever before, thanks to the tool.
As a final conclusion, we have to note that technology is important, but the people behind it are so much more important. They are the key piece to extracting the potential from any kind of program. That's why when acquiring any marketing automation product, make sure that you have the human resources necessary to manage it, maintain it, and make it worth the price. At WAM, we are here to help you; contact us if you want to take the jump and improve the digital quality of your marketing campaigns.