All companies dream of knowing their clients well enough to be able to offer them what they need at any moment. If you incorporate a CRM into your business, that dream can become a reality.
We need to keep our relationships with clients alive. One of the most useful tools for that is CRM; in my opinion, it's the best software option for organizing data, establishing priorities, and accomplishing cross-selling and up-selling. In addition, it's a very powerful tool for marketing teams that want to attack leads and clients in a segmented and personalized way. There is a profound need for marketing and sales to work together, reflected in the commitment to Sales Enablement, and CRM is a strong ally in this path.
Beyond my perspective, the best way to discover the advantages is by looking at data, which unequivocally shows the potential of investing in a CRM in your business:
Sales and CRM: a very close relationship
Investment in CRM opens up a wide range of possibilities for the Sales team to do their job more effectively. CRM implementation allows for the documentation and strategic classification of all the sales processes. We can define the sales stages and standardize processes, observing what acquisition techniques work best and extrapolating their benefits to other opportunities.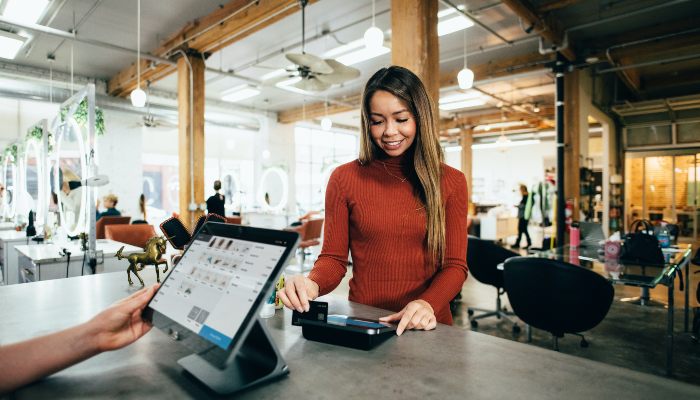 It's also a winning bet to frame a CRM marketing system implementation within a 360º marketing strategy; this focus covers all client needs on each step, mixing SEO, SEM, social media, branding, content, and technology to create coherent and multi-channeled strategies. Without this holistic vision, which requires a bigger coordination effort and teamwork, the results will not be as good as they could be.
That said, the benefits of a CRM system in Marketing and Sales, specifically, are many and diverse, and it's important to highlight them:
5 Benefits of a CRM system for Sales and Marketing
Getting to know the market
With the information that CRM gives us, we can understand the different market trends. For example, we get detailed information about competitors and the products/services that are best received by clients. If we base marketing strategies on this information, we will be able to prioritize the prospects to which we should direct ourselves according to the possibilities of converting them into real clients.
Classifying the potentials
In relation to the previous point, a CRM allows you to fine-tune lead scoring and lead nurturing to first classify potential clients according to their level of interest and then target them, keeping this information in mind. Thanks to the CRM, we can also extract valuable insights about their behavior, likes, needs, and preferences that we incorporate to a live strategy to boost conversion.
Improve your customer loyalty campaigns
Establish close relationships with your public. Not short-term, but long-term as well, to make sure your clients are happy with their purchase and the treatment they received. The outcome? They will repeat the process. A digital marketing consultancy has to aspire to turn their clients into brand ambassadors; experience in Sales shows us that it's one of our greatest assets. Finding this moment of empathy between your words and those of your clients is of intangible great value for your reputation, and CRM helps with that task.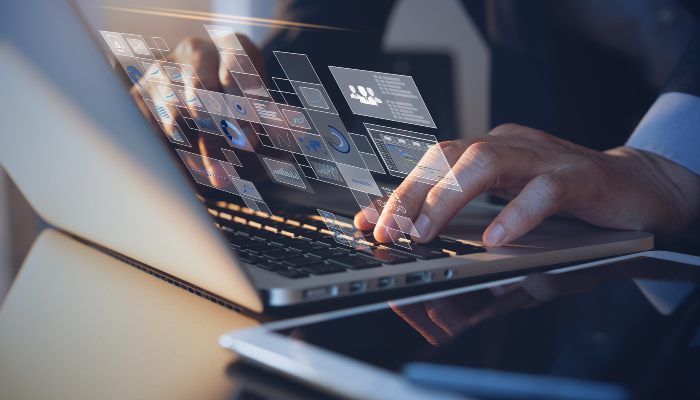 Automating information
No more Excel spreadsheets. Thanks to CRM, Sales teams have a platform that is updated to their needs. And, above all, it saves time in manual, repetitive, and tasks with little added value, freeing time that can be dedicated to designing strategic moves that enrich the work of the department.
Data visualization is also important: a CRM gives you the possibility of creating personalized dashboards with interest metrics and receiving only the information that is requested in a visual, clear, and concise manner. Also, CRMs are useful for making more accurate predictions.
Facilitating revision
Within the sales team, if we have a hierarchical structure, it will always be useful to use tools that allow senior managers to be able to control and revise what is happening in the department. A Sales CRM gives you access to the global Sales information to trace all opportunities and open processes, and not lose time nor energy doing manual tracking or having to constantly be asking colleagues for information.
Summed up, investment in CRM is a strength of Marketing & Sales because it allows you:
To get to know your clients deeply

To communicate with them in a coherent and adequate way

To create real and feasible offers and opportunities

To facilitate internal coordination

To save time in low-value tasks to focus on strategy.

Using it should be a requirement for all companies that are committed to their digital transformation. If you want to dive deeper into the technical part of CRM and its uses, we recommend this CRM Guide that our colleagues at LeadClic have prepared for more detailed information.