Email digital marketing is an attractive tool. Learn the advantages of it and the possibilities that technology offers. With this information, you will attract new clients to your business.
Email marketing was one of the first forms of publicity and lead acquisition after the internet appeared. Gradually, it evolved and improved the possibilities that are offered to companies, thanks in large part to all the technological advances. Email is the channel that we use, through email marketing campaigns, to be able to reach both existing clients and prospective clients with information about our business' products or services, offers, promotions, get feedback from them, create a better relationship with them that is increasingly closer, and be loyal to our brand.
The ability to personalize email marketing, adapting it to the needs of our databases, amplifies these possibilities. In addition, being able to analyze and complete reports about clients' behaviors is a very valuable opportunity to know our leads better and adapt ourselves to them.
How is content email marketing relevant today? This data shows how:
Email marketing in data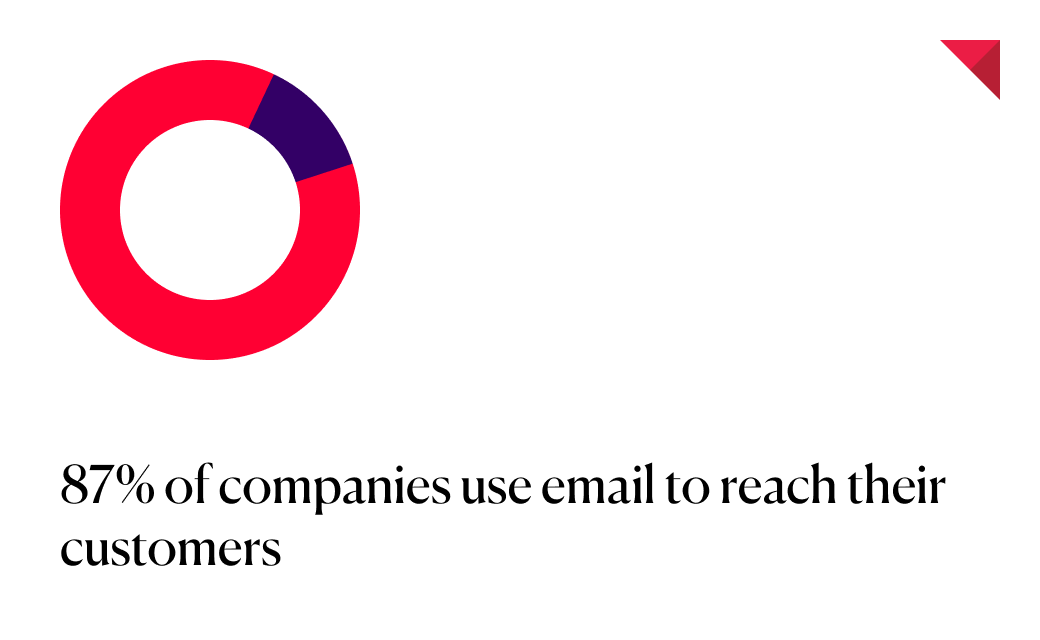 To be able to put email marketing tools into action, we need to already have our database: the list of contacts that want to get to know our product. We aren't talking about big multinational companies (at least not just them), but both a SME and a big company can (and should) use this form of communication. Email marketing guarantees a positive ROI for our 360º marketing strategy.
The goal of email marketing programs is two-faceted:
Build customer loyalty

Convert your potential clients into real clients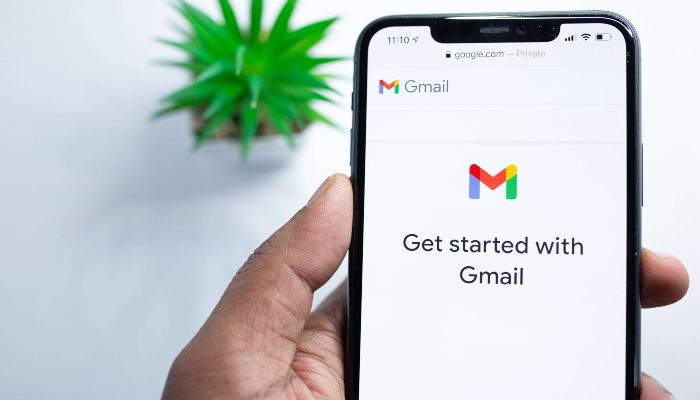 Example of successful email marketing: what are its advantages?
Consult this list about the advantages of using email as a tool for your content marketing. It will help you understand (and convince you?) of the possibilities that are in your company's reach.
Promptness in reaching your audience: it's about you-to-you communication through a screen. It's direct and immediate and the possibilities of personalization reinforce this trend of directly reaching them to meet their needs. We get to know our database, we know what products or services they buy, in which products they are the most interested, and what tastes and trends they follow. This way, we focus the database and personalize the offers, ensuring that our communications are always of interest to those who receive them, and that we don't waste efforts with generic campaigns that can reach just anyone.

Analyze the behavior of your subscribers: email platforms are improving their services by leaps and bounds and are increasingly allowing the hyper-personalization of their mailings. In addition, the possibility of controlling and measuring diverse actions allows us to observe what campaigns have had more success, in what time of day it's recommended to send emails, what devices are used to reach us, and much more. It's an authentic paradigm change in the way to work in marketing.

Your 'around the world' company: reach any person in any part of the planet. If this doesn't mean having a presence wherever you want, you're doing it wrong. Email marketing breaks physical boundaries to find your audience in every corner of the world.

Economical, please: the cost for your business to get in touch with people who are interested in the type of product you offer is much larger if we opt for other forms of traditional marketing. In addition, we also optimize efforts: if you only work with your database, you will only impact the people who are already interested in your product. An offline action, like a bus sign, for example, reaches a higher number of people, but without the filter of previously shown interest. In email marketing, the lead quality is prioritized over the quantity of leads.

Ecomarketing: transferring physical resources to the digital world also means taking care of the planet. With email marketing techniques, we can create an email in a few minutes and send it as many times as we'd like. With just one click, we're in your inbox. It's a direct and effective way to communicate without needing to use paper nor destroy the Amazon rainforest.
We're going to pause for a second in the technological part and in the solutions that we can find to carry out these campaigns.
Email Marketing Platforms and Tools
There are many types of software that help us create marketing campaigns through email. Choosing the best email marketing tools is hard, and it will depend on your specific needs, but a complete and very useful technological solution is Salesforce.
Salesforce is a platform based in the cloud that manages client relationships and in just one platform, unites the needs of the marketing, sales, customer service, and e-commerce departments with respect to clients. Focusing on the area of digital marketing, the possibilities of Salesforce are infinite: it allows us to focus our databases according to the level of interest a lead has in our product, which makes our campaigns and actions more effective.
With Salesforce Customer 360, for example, we have an omnichannel experience that connects the different Salesforce sales applications (Commerce Cloud), marketing (Marketing Cloud), and customer service (Service Cloud), in addition to other external apps. The result allows us to combine all registers of a person in the different systems to get to know them better. A practical example: we are going to know what items were saved in the "shopping card" of an online site that a person didn't end up buying and from that, we will be able to carry out email marketing actions that push us to that acquisition.
Another interesting application of Salesforce for email marketing is Email Relay, an application to prevent your emails from reaching the Spam folder of your clients and potential clients, and then ensure a better visibility for your campaigns. Email Relay also helps us avoid identity theft and phishing attacks, storing copies of our emails and checking that they are safe.
Email Connector is also very useful. It's as simple as linking all the accounts that your company uses to Salesforce to centralize the data collected, files, and actions to then optimize time and resources. For these and many other options, Salesforce is a good choice for your email strategy.

To sum it up, carrying out an email marketing campaign is the quickest and easiest way (and definitely most economical) to reach your public, create an impact on them, and ensure that their opinion of your brand is positive. It's the first step towards your actions turning into sales. And that's what we're looking for! Find out what is the best email marketing for you and bet on it.