Google has been updating its machine learning to understand the context of user searches – what they need to find – instead of being guided by keywords alone. It is essential to 'get under the skin' of the user and use their language to position your content. In this post we explain how to do it.
"For a typical query, there are not thousands, but millions of web pages with useful information. Algorithms are formulas and computer processes that take the questions and turn them into answers. Today, Google's algorithms are based on more than 200 unique signals or 'clues' that make it possible to guess what you might really be looking for". This isn't according to us, but information from Google's official website.

The search engine, which receives more than 3.5 billion searches a day around the world, has made more than 600 changes in its algorithm in a single year; although most changes have not been officially announced.

Four of the biggest changes in Google's algorithms have been Panda (in 2011), focused on the quality of content; Penguin (in 2012), which rewarded the quality of links; Hummingbird (also called Google Hummingbird, in 2013), which was designed to analyse the semantic search, and RankBrain (in 2015), which helps to interpret searches to find results that do not contain the exact words of the query.

Google has been shaping its automatic learning system focused on understanding the topic instead of focusing only on keywords.

Now, the search engine understands a search within a theme. For example: if you search for the word "employment", Google will also take into account synonyms and similar words or words within the same subject, such as the word "work". If you are looking for "the best place to eat in New York", you will understand that you are looking for restaurants and will show you the best positioned references in the area.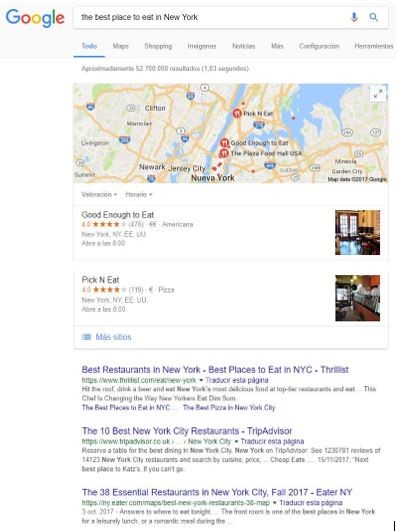 The objective is that it is less complicated for users when it comes to making their searches. So it understands what the user intends, what they want to find and show all the best possible results.

Below, we show you some tips when it comes to establishing your digital content strategy in terms of SEO.

Use a rich and extensive vocabulary

It's essential to use vocabulary that explains a subject well, and to do it with natural language. You must 'get under the skin' of the users who are going to perform a search and speak their language to them; use the words that you think they will use to search in Google. This will help position your content and make it easier for users to find you.

Keep conversational searches in mind

According to a study by Ahrefs, 64% of searches contain 4 words or more. And with the increase of conversational searches – by voice – this pattern is increasingly predominant, since in voice searches the user tends to include more words than in written form.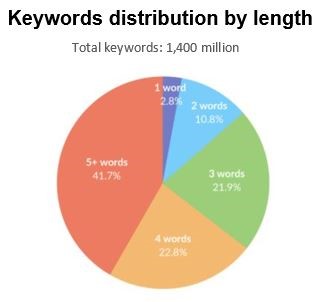 Image: Ahrefs

Currently, 41% of adults and 55% of adolescents are already searching by voice; a trend that is only increasing.

Include links

It's also important to include links to other valuable content within your website related to the same subject. This has a double benefit: the user gets the opportunity to find more information about what they are looking for; and you keep the reader browsing your website for longer, which means not only more traffic, but more engagement.


Conclusion

The SEO universe is constantly changing and search engines are increasingly focused on the user and their search needs. It's essential that you stay up to date on the main trends in SEO and that you adapt your content strategy to them.

Some businesses have their own professionals within the company, while others – mainly due to lack of time – resort to an expert partner. We Are Marketing aims to provide you with an agile and scalable strategy, either nationally or internationally. We accompany you in each of the stages so you can dedicate yourself to what really matters to you. Our goal: to get qualified, meaningful traffic instead of generating traffic for traffic's sake.