Influencers and their great ability to generate engagement with users are helping many companies to boost their brand on social networks, increase leads and convert them to customers. But you must know how to implement this strategy correctly. In this post we explain how to get the most out of this trend for your company.
According to the study, Influencer Marketing Hub 2017, many of the companies that bet on the marketing of influencers, receive an average return on investment (ROI) of $7.65 for each dollar they spend. This profit can rise to as much as $20 for every dollar invested.
This reason for this growing influencers trend is that companies have identified a good opportunity to generate engagement with an increasingly demanding customer. Currently, 37% of companies worldwide already include influencer marketing in their annual budgets. On Instagram, the investment in 2016 was $700 million, and the 2017 estimate $1.2 billion. This year, the investment in influencer marketing is expected to increase to $1.8 billion.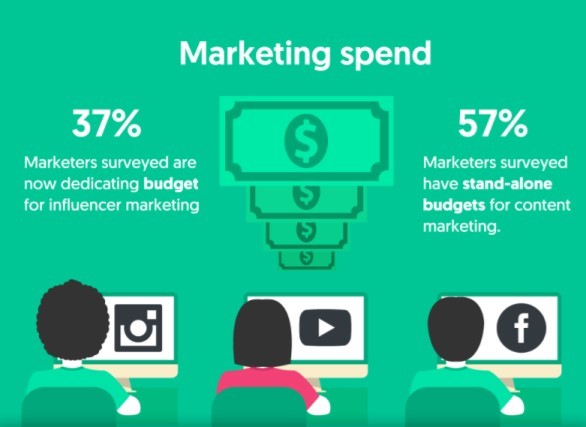 Source: Influencer Marketing HUG.

But, like any investment, influencer marketing also carries risks if you don't know how to use it correctly. Here we explain the aspects you should take into account when investing in influencers, and how these experts can help your business:
Prioritize quality over quantity
When investigating possible influencers for a given campaign, it's important to know what goals you want to achieve (engagement or reach) and which sector of the public you want to reach through that person. The number of followers accumulated by the influencer will not be as relevant to the company as the quality of these possible leads. In other words, a certain action can reach many people, but if it doesn't attract users that will build relationships with your brand, then it hasn't met your expectations.
Although a macro influencer can have a greater scope in terms of number of users, it's better to look for experts who are specialized in a specific niche, then your message will reach an audience that is really interested in that type of content.

Micro influencers are a fantastic alternative to standard influencers. They present an opportunity for low risk and high profitability.
Statistics suggest that an influencer who has less than 5,000 followers in social networks, achieves a user interaction rate of 9.6%. However, in the case of those with more than 5,000 followers, the engagement rate drops to 3.3%. This figure continues to decrease as the number of followers increases.
There is no standard influencers
Not all brands have to invest in influencer marketing as a safe bet. It's important to 'get into the skin' of your consumer profile and define your buyer personas, then analyze if influencer marketing will help to grow your business.
Without understanding your target audience, this type of strategy will generate few results, if any. However, with the right analysis, you can boost your business.
Influencers are not free
After conducting an analysis of whether influencer marketing will be effective for your business, include influencer marketing in your budget, because this strategy does not come cheap.
As the popularity of influencers increases, so does their cost. Even experts who have few followers usually charge high prices.
When preparing the budget, you can also consider these alternatives:
Free product: you can offer influencers the products you sell, for free, in exchange for reducing their bill. Of course, make sure that the product is attractive enough for the influencer to be willing to consider this above his monetary fee.

Pay per conversion: negotiate an amount per conversion rate with your influencer. You can provide a link or discount code that allows you to track the conversion.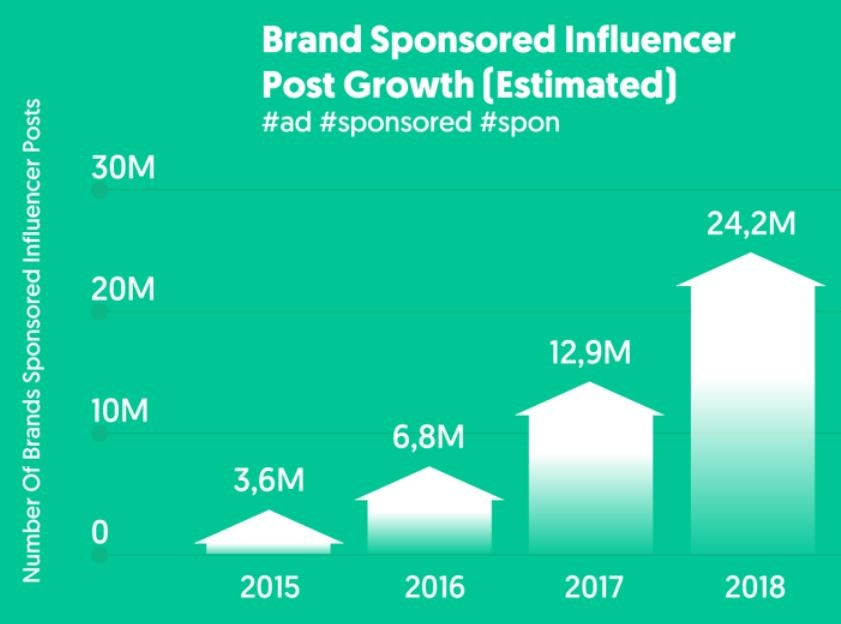 Source: Influencer Marketing HUG.

Think of the long-term benefits
Don't expect to see a big increase in your sales with a single influencer tweet or Facebook post. You should consider investment in influencers' marketing as a long-term relationship. Just as it takes time to build trust between your brand and your consumers, you must apply this same philosophy to influencers.
Consider influencers as your partners
In essence, these experts represent your brand. You must trust them to strengthen your branding and, ultimately, increase sales. Therefore, it is important to build a relationship of mutual trust and loyalty.
If you carry out the advice we have given you in this blog, we are sure you will get your investment in influencer marketing to generate results. In addition, if you would like to meet influencers in digital marketing and exchange ideas with them, you'll have a good opportunity to do this at The Inbounder Global Conference 2018, the most-attended event in Europe.
The event, which will take place on April 25 and 26 at the Palacio de Congresos in Madrid, and will bring together the best experts and influencers in the most important areas of digital marketing, such as SEO, content marketing, social media, CRO, and analytics, among others.