For the past decade, retail has been experiencing a sea change, and the pace appears not to be letting up. Technological advances have helped increase the speed, and while it has helped boost the industry's growth, it's rapidly disrupting it. How is this impacting companies in the sector? We sat down with Lindsay Vick, Director of Marketing at Fila North America, to see how the retail trends poised to take hold in 2019 are going to impact the FILA marketing strategy.
Fila: Iconic Everywhere
In 1911, the Fila brothers opened their textile store in the northern Italian foothill town of Biella, with the aim of creating quality textiles that combined luxury, utility, and art that evoked the richness of the Italian landscape. Throughout the 20th century, as the company continued to grow, it worked to position itself as a maker of high-end sportswear.
Fila has had a storied legacy of representing some of history's most iconic athletes, especially tennis, including Bjorn Borg, Monica Seles, Guillermo Vilas, and Kim Clijsters. Today, tennis players currently wearing the Fila "F box" include Karolina Pliskova (currently ranked #8 on the WTA tour), Diego Schwartzman, Janko Tipsarevic, Marin Cilic, John Isner, and Sam Querrey.
After being acquired by a Cerberus subsidiary in 2003, Fila Korea purchased the Fila USA business in 2007, and throughout this decade, the Fila brand has been experiencing a revival. In 2015, Fila released its first capsule collection for the Urban Outfitters retail store, and the momentum has built from there. Fila products got picked up by US luxury department store Saks Fifth Avenue for the first time this year, and the brand has worked on collaborations with brands including Fendi, premium US athleisure brand Bandier, indoor cycling studio SoulCycle, and more.
With 2018's hottest shoe and one of fashion's most-powerful logos, what's next?
On December 4th, to cap off a great year, Fila's Disruptor 2 sneaker was named the 2018 Shoe of the Year at the Footwear News Achievement Awards. Behind the Disruptor 2's success was its affordable price point (at $70, you can find the shoe at both high-end department stores like Barneys New York and Urban Outfitters), 90's look that is currently on-trend, and a series of collaborations on this model.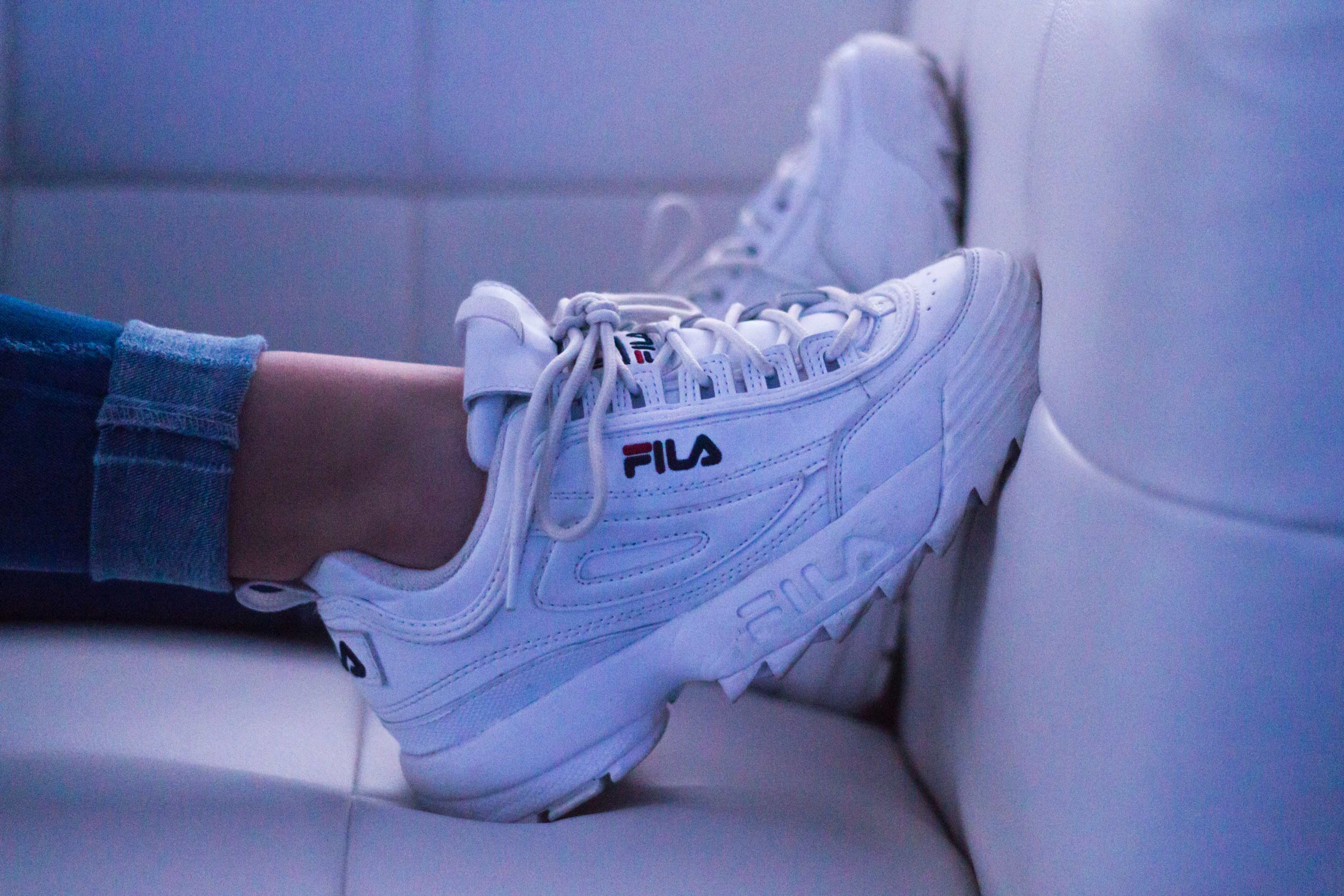 According to FILA North America President John Epstein, the Disruptor 2 is "quintessential Fila." While the Disruptor 2 sneaker benefitted from being able to carry itself on its own, this was not the only significant piece of news for Fila at the close of 2018. Fila's logo was named the third-most-powerful in the fashion industry behind streetwear brand Supreme and Champion in a Lyst data report putting it ahead of Prada, Fendi, Gucci, and Louis Vuitton (among others).
About Lindsay Vick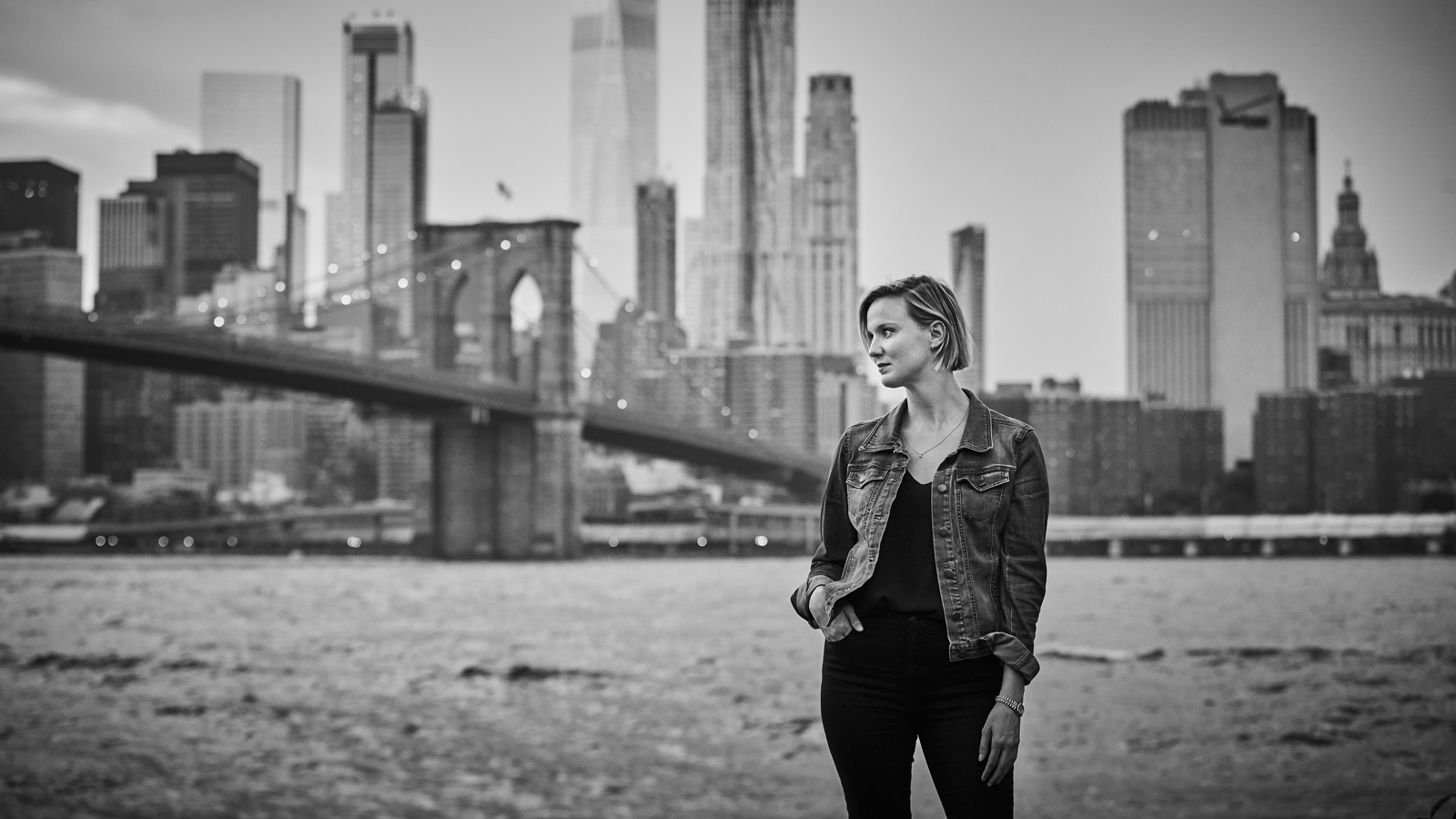 Lindsay Vick is currently the Director of Marketing for Fila North America. She holds a bachelor's degree in Political Science from St. Edward's University in Austin, Texas as well as a master's degree in International Relations from the Universidad Pablo de Olavide in Sevilla.
Vick has had a professional career in Marketing and Communications in both Spain and the United States. Before joining Fila North America in January of 2017, Vick worked at Abengoa first as the Marketing and Communications Manager for the Water Division and then transitioned into the Chief Marketing Officer position in 2014. Other corporations on her resume are Barceló Hotels and Resorts, Skoll Global Threats Fund, and the Leukemia and Lymphoma Society.
Here's what Lindsay had to say about how Fila has gotten there and the brand's plans to move forward in the ever-dynamic retail and fashion landscape.
WAM: How are you tackling the challenge of building a 360° customer experience across e-commerce, social media, and brick-and-mortar retail?
Lindsay Vick: As a wholesale brand in North America, we have an even more challenging task to build customer experiences without a dedicated brick-and-mortar presence. Over the last couple of years, we've started investing in several experiential pop-up moments to create in-real-life experiences for customers that love the brand or are discovering it for the first time.
As we invest more and more into paid social media and shift from brand awareness objectives to more sales-driven objectives, we are mindful of making sure we're constantly aligning the details in our campaigns with what's on the ground on our e-commerce site. Consumers are so savvy and well-educated now that it's become a complete no-no to have live ads that feature a product that is out of stock or product that isn't available on your e-commerce site. Details like that will deter customers from returning to your e-commerce site.

W: A recent article in The New Yorker highlighted how Fila's experiencing a renaissance as a brand. How are the recent collaborations with top brands, including SoulCycle and Fendi, playing a role in boosting brand equity?
LV: Our collaboration strategy has been key to rebuilding a brand with a 100+-year-old heritage, but that means very different things to different audiences. To create a sense of discovery for new audiences and new generations, we've partnered with a wide range of collaborators to tell (or re-tell) those brand stories.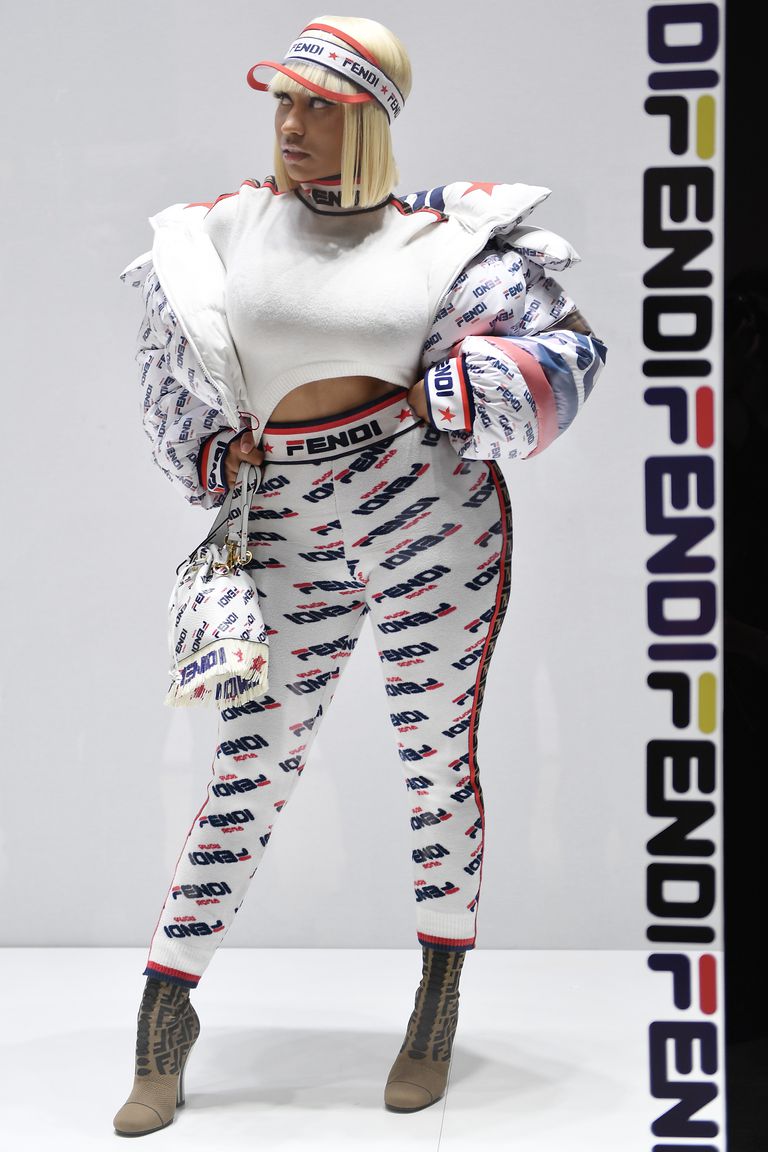 Source: Elle (US)
W: Fila still employs traditional advertising, including billboards. To what extent does it provide value to your customers, and what new formats that are gaining prominence in retail are you including into your strategies?
LV: As a wholesale brand we still employ many industry-facing, B2B media buys to make sure that not only are we top of mind for our direct customers but also buyers at retailers. They are one of our most important audiences to stay relevant with to grow business.
In the last couple of years, our out of home strategy has shifted to a more consumer-facing strategy. We nearly always have a very specific, geo-targeted, out of home media buy in all of our 360° campaigns.
You see this trend with a lot of direct-to-consumer e-commerce brands branching out into traditional media to balance out their social media ad spend as well. Social media advertising is no longer the wild, wild west regarding being drastically cheaper than other outlets.

W: What other challenges have there been as you've been digitizing your brand?
LV: The biggest challenge we face is probably our global business model. We're a licensing brand, which means that each territory is free to create the product and marketing that are relevant in its respective market. That can often create confusion with multiple FILA channels and e-commerce sites.
To create cohesive, global brand moments, we've launched a global pop-up shop initiative, global editorial shoots for our Heritage brand, and we use the tennis category for global stories.

W: What updates or trends do you expect to have an impact on retail and e-commerce in 2019?
LV: I know it's been said countless times, but I'll say it again. Customers are looking for experiences in retail environments. They want to be surprised by a fun Insta "moment" that they can share with their friends or sensory experience. You see a lot of retailers doing more and more events, festivals, and creating culture moments in their spaces. One such example is @thedrop at Barneys that we participated in. We set up a cafe and pizza parlor with exclusive product which was wildly successful. As many retailers are closing down mall stores or consolidating into "activation" spaces- we have to find ways both as a brand and with our retail partners to create added value through experience.
In the e-commerce space, we see customers increasingly expect an experience or product that is exclusively for our .com site. They no longer want to see the brick-and-mortar experience mirrored in a digital space.

W: Fila does a lot of work with influencers and brand ambassadors who have a legacy tie to the brand. What criteria do you keep in mind when choosing the right collaborators for the brand to avoid potential crises?
LV: In the last year we've brought legacy partners back into the mix- Bjorn Borg, Grant Hill, and Germán Silva. Because so many of our Millennial and Gen-Z consumers are discovering us for the first time at Urban Outfitters, Barneys, or through collab (collaboration) partners, it's important that we are telling brand stories to authenticate ourselves as a heritage brand in the streetwear space. Not all brands can tell such a rich story rooted in fashion and sport. We're very lucky in that sense.