Rosa García has more than 25 years of experience in the tech industry and has several accolades in recognition of her managerial work. Rosa García talks to us about the challenges stemming from the Digital Transformation, characteristics that every great leader should have, and advises adapting to this new digital age.
With a degree in Mathematics from the Universidad Autónoma de Madrid, Rosa García has been a director of Acerinox, BME, and Bankinter, as well as having held managerial positions in multinational firms like NEC and WordPerfect. In 2002, she was appointed the president of Microsoft Ibérica and appointed Microsoft's Vice President for Western Europe for Consumption & Online in 2008. In October 2011, she joined Siemens Spain as President.

Question: In the new digital age, many companies feel a little "lost" and don't know how to deal with their digital transformation. What should be the steps to follow to face this process of digitization successfully?

Answer: The first thing that these "lost" companies must understand to undertake this process is that, if they do not carry it out, they risk disappearing in a few years. So, they should get started as soon as they can to ensure that they do not get left behind. They also need to understand that we are facing a new, more-informed consumer, who doesn't need intermediaries and increasingly demands a more personalized product. Once they have worked to accept this new reality surrounding them, I also think it's essential that they keep four keys to be able to succeed in the digital era in mind.

The first key is that they can carry out an activity in real-time to respond to the needs of the new consumer. Second, they have to be infinite companies, or rather, be able to reach more and more customers. Third, they need to make sure their companies are magnetic by capturing and collecting information; and finally, be personal, because they need to take into consideration the fact that for every consumer, it is "their product." Today, personalization is everything.

But, the first thing you need to succeed, is to put the client in the center. This is undoubtedly the best way to avoid strategic mistakes. We must also be honest when we analyze our company's strengths and weaknesses, so we can look for or create new business models. And, of course, to tackle the digital challenges coming our way, we need to select partners (technology, strategy, and so on) that will be there with us along the way. Thus, I think these companies will find the roadmap that will make them more competitive in this new hyperconnected world we live in.

Q: Artificial Intelligence, User Experience... What are the main technological trends that will reign in this 2018?

A: Obviously, the mark for this year's technological trends are the advances in digitization, as new emerging business areas will arise in industry, energy, or infrastructure, among other sectors. Therefore, this year will probably see Smart Data, supercomputing, new materials, 3D printing, and robotics as the protagonists. These areas are already starting to take off and have very positive prospects in the medium-term.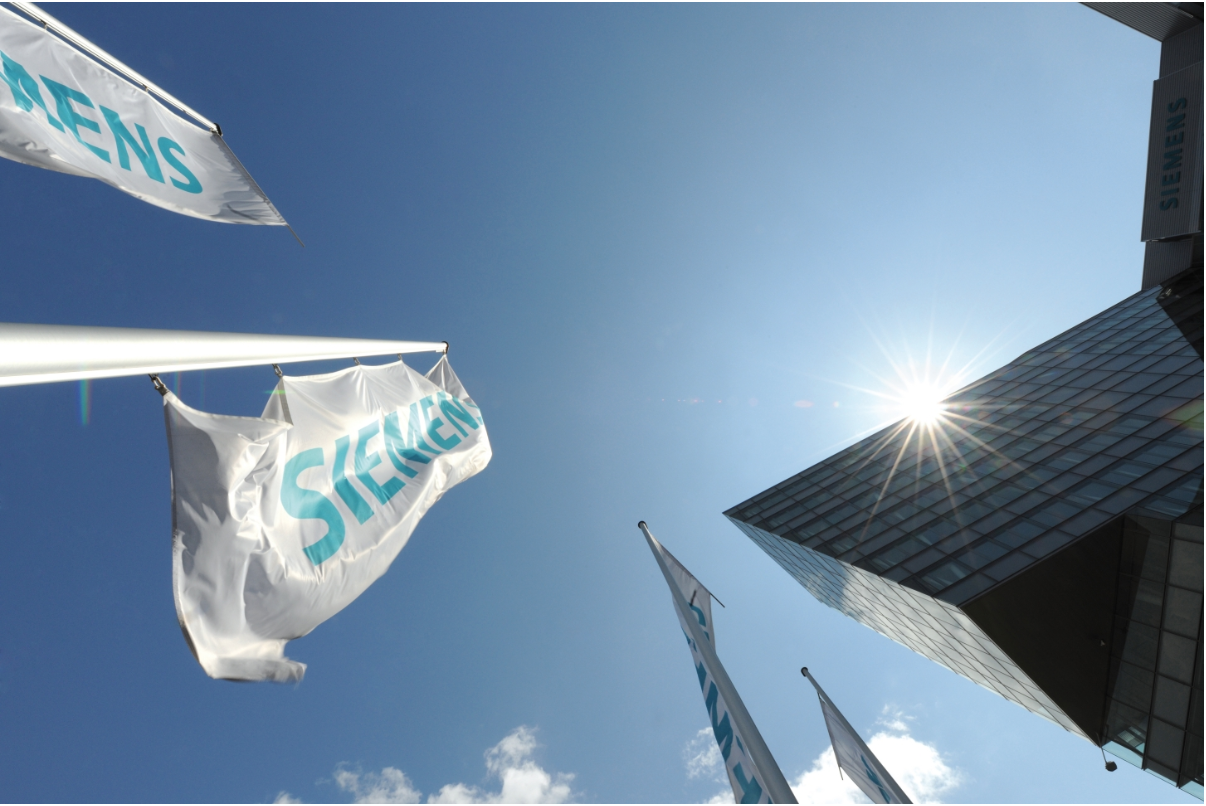 Q: And what projects does Siemens have as a driver of the Digital Transformation?

A: We have become the first company in the world to establish 20 centers destined to develop digital applications for its clients in the industrial sector. Each of these centers, called MindSphere Applications Center, are spread throughout a total of 17 different countries and will specialize in an industry where the company has extensive experience.
900 software developers, data specialists, and engineers are currently working with our clients in these centers to develop digital innovations for data analysis and Machine Learning. We're developing these solutions on Mindsphere, our platform in the Siemens Internet of Things cloud. With our global experience in digitization and industrial software knowledge, we are generating essential benefits for our consumers. In fact, during the 2017 fiscal year, €5.2 billion of revenue resulted from digital technologies, with €4 billion of them coming from software and the other €1.2 billion coming from digital services. This corresponds to a 20% year-over-year increase and shows that Siemens exceeded market growth by about 8%.
Q: Despite the new possibilities that AI and robots can offer, I understand the human factor is still crucial in all processes. What is the key to success in uniting Technology and People?

A: There is no one without the other because technology by itself does not change anything. We are also living a people's revolution, so innovation in HR also has to take place as part of corporations' transition towards the Digital Transformation. Our employees help us achieve the objectives we set for ourselves, and we need to adapt talent to our current needs, like having more technical skills. Digitization has changed the labor market's rules, and while lower-value manufacturing jobs will get suppressed, there will be new jobs, many of them still unknown, of more added-value.
We must be aware that this new reality we live in also requires a change in the way we work and in the way the company organizes itself. We have to be more agile and efficient to eliminate physical and psychological barriers in favor of shared success. This is because the new digital society demands a new business leadership.

Q: In your opinion, what are the characteristics or values that a great leader should have?

A: I believe that one of the main functions of a great leader is to foster a new form of management based on autonomy and collaboration. What I mean by autonomy is that, when creating a work environment, it should be so open that anyone can raise their hands and tell the boss that he or she is wrong. The manager must be the person who establishes the objectives, designs the strategy aligned with the company's current state of affairs, and promotes the necessary actions. At the same time, they need to give autonomy to collaborators to speed up corporate processes even more.
A great leader is one who wants to be surrounded by the best and provide them with the right training and clear goals. When it comes to collaboration, it's an attitude that a great leader needs to promote to ensure that the company's collective success gets pursued, as opposed to the individual goals for each department or collaborator. For this reason, one needs to create objectives that foster this cooperation, and at the same time, learn how to measure it. A great leader also needs to communicate clearly and directly, as well as honestly. Besides knowing how to interpret new resources, like Smart Data, new technologies, innovation, and so on. But if something distinguishes a great leader, it is that he or she should always be his or her team's coach and his or her brand's ambassador.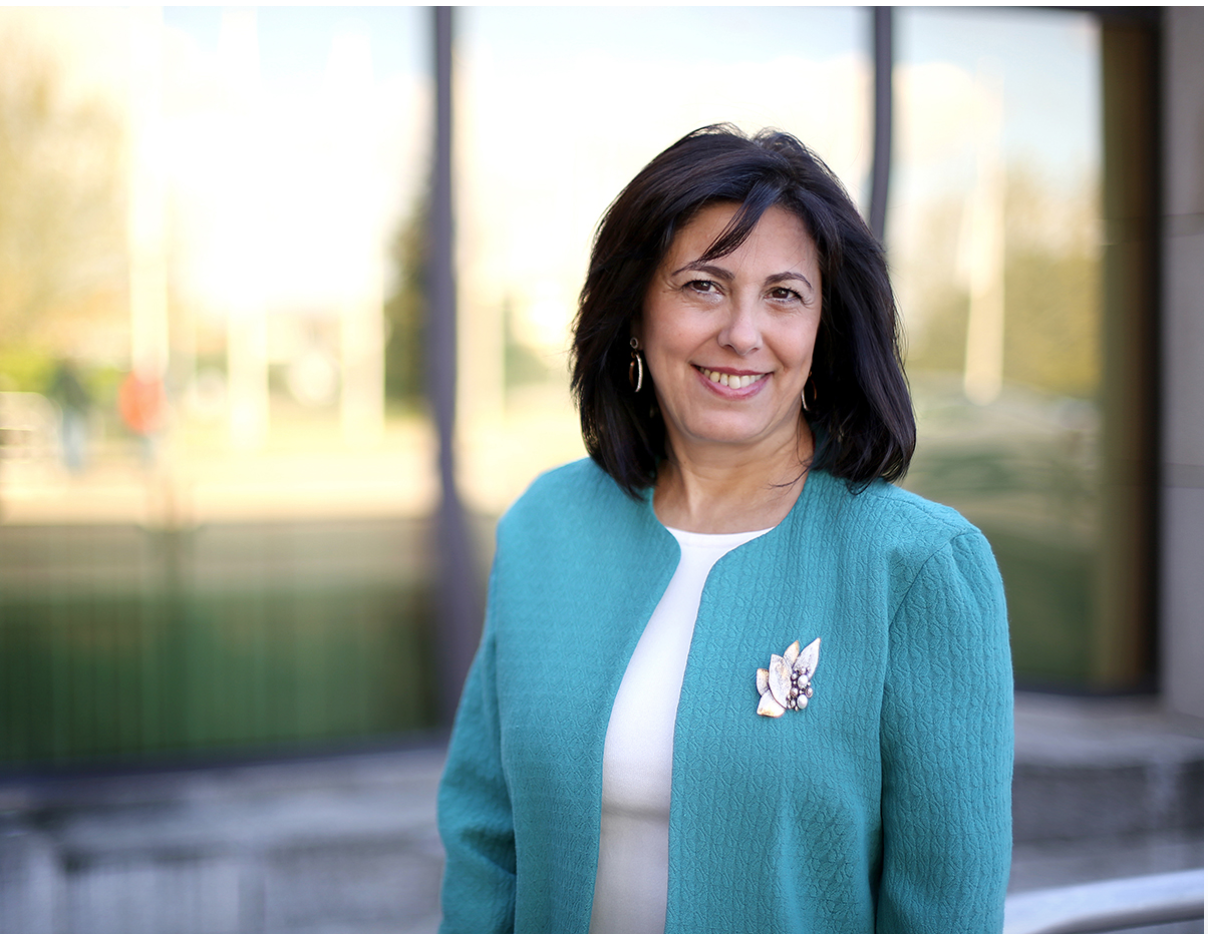 Q: How is the day to day of Rosa García? How do you manage to achieve a balance between your professional and personal life?

A: The work-life balance should not only be possible but it's also necessary and profitable. And I try to lead by example. When it comes to the collaborators I want around me; I want motivated people who listen with positivity and who not only are energetic but also transmit it. And for this, it's essential that they enjoy their free time and feel fulfilled out of the office. This will let us achieve greater involvement on projects. In Germany, most offices end their workday at 6 PM, and their productivity rates speak for themselves. At Siemens Spain, we also stop our workday at 6 PM, and we implement measures to facilitate the work-life balance for our employees like work-from-home or flexible work schedules.
Q: It is always said that the present and the future of a company are its people. What values in the care of this talent do you transmit in Siemens?

A: Our employees are the ones who help us achieve the goals we set for ourselves. That's why at Siemens we are convinced that we have to attract external talent and encourage our interns to change corporate cultures in the firms they're in. Siemens, since its inception, follows this trend. We want employees to feel like the company is theirs, and that is why we have created "Ownership Culture." A culture that encourages each employee to give the best of his or herself to contribute to long-term success. The same happened when Siemens started since the generations of its owners have devoted all their efforts to guarantee the firm's viability. They knew that each employee contributes in their day-to-day, to their success, and following this conviction, we wanted to promote this culture of ownership among all our employees.
This proprietary conduct is vital to increase our business's performances, generate sustainable growth, and outperform our competitors in performance and efficiency. It's a culture of real belonging, the kind of culture that's akin to a successful family business. That's we have a share program where employees are Siemens shareholders, not only in Germany but 60 other countries around the world.