If you want your brand to be positioned as a sector leader, you can't turn your back on the digital environment. The internet is a playing field in which companies compete to differentiate themselves from the competition and design is a very strong weapon. Digital branding is your ally for success, if you know how to use it.
Walking down the street, browsing online, or looking at products in a store: when you see a bitten apple, you automatically know what it refers to, right? You just saw Apple's logo.
In all digital branding manuals, Apple is used as one of the most successful examples. They've been able to design a unique, coherent, and consistent brand identity that goes beyond the visual aspect. It conveys its personality from product design to web positioning: a brand that makes the complex into something simple and friendly, creating positive experiences and innovation in the technological field. The design is minimalist, simple, and clean; branding is important for developing an effective message on all channels.
What is branding in digital marketing? Simply and clearly, it's the identity of the company. There's no contact that's more direct than branding, given that's what 'speaks' directly on an unconscious level with the client. Through brand marketing, we are looking to be relevant and stay in the mind of the user. Even the most well-known brands update their logo, font, and colors. Why? The truth is that at the digital level, everything changes very quickly and a digital company can't be left behind: the visual is changing and it's everywhere.
Digital Brand Guidelines: unify your message
One of the most recognized aspects of a brand by users is the coherence of its corporate image through all channels and formats. We live in a multichannel world in which social networks, email, websites, and traditional media coexist and your brand must adapt to each media without losing its personality on the way. That's why it's necessary to create some digital brand guidelines.
What are your values? What does your online business seek to do, beyond making money? These questions are what will mold the design choices for your website and branding. Defining your audience is also necessary; what is your ideal client like? You must perfectly understand their motivations, impulses, wishes, and habits to create a brand that attracts them and is specifically aimed at their profile.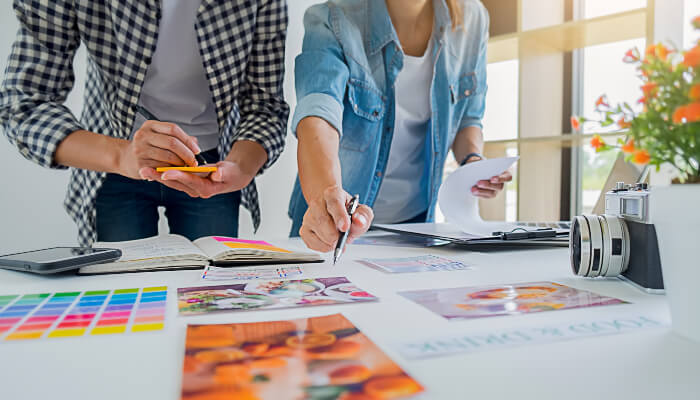 These are key elements of digital branding to which digital brand architects must pay special attention:
Logo: The logo is the easiest way to identify what you produce, in addition to products. In your branding guidelines, you must define the correct and incorrect uses of the logo, in addition to its correct dimensions and the white space you need around it.

Font: You must specify the fonts that will be used in all materials produced.

Colors: Colors are one of the aspects that most facilitate brand identification. Choose primary and secondary colors that allow you to create a contrast.

Symbols: Icons help transmit complex information in a simple and visual way. If you design a combination of symbols that illustrate what the brand offers, for example, you can use them to better communicate with your audience.

Images: Users retain visual information better, especially when compared with text. Find images that evoke your mission and values.

Tone: The voice we use is very important. On a content level, everything we publish and share should be consistent. Choose the voice of your brand: are you more informal, serious, informative, or do you just want to sell? The use of language is key; take care of it and create protocols and guides for each format.
The keys for successful brand marketing
Know your audience
Branding is about people. Why? Because we need reasons to buy and use products; we like to feel like we're part of something bigger. You must understand the goal of your audience; this will help you create a much more human relationship between the audience and the brand. And you must find out how your audience communicates with itself and others to have a clear direction for your tone and identity.
Be unique
Brands matter. They provide value to the world and have a large economic and social influence. Branding is context: the ability to transfer this content to the consumer is critical for the success of your message.
Identify what differentiates you from your competitors and focus on it. That way, you'll be able to create a comparative advantage. It's also important to create quality content with a defined voice that's based on your value proposition; this way, you'll ensure consistency throughout time. Have a custom website that reflects everything you've worked for.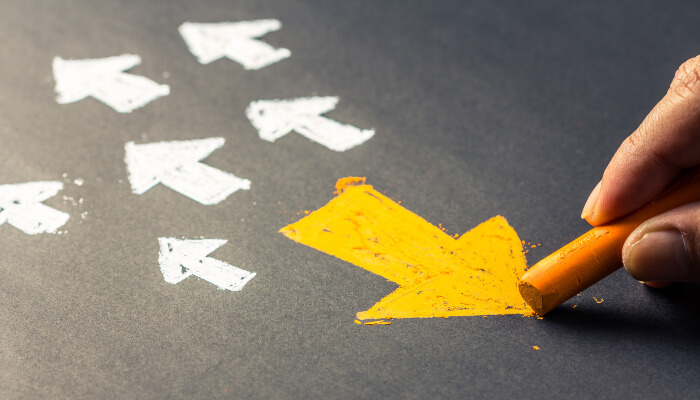 Fall in love with your brand
Just like love stories, branding is a two-way street. It's much easier to fall in love with a brand if the brand is also in love with you. We can never lose sight of the initial vision, which makes us work hard and continually break barriers. Strengthening our creativity is key: website design and its development, with a special focus on usability, requires creativity to reach the public and attract their attention. Don't limit your ideas; in any place, as strange as it may seem, you can light the spark that will lead to a successful campaign.
Maintain consistency
Brands depend on their context, and context can improve the reach of marketing campaigns. It's likely that the public you are seeking out reacts well to consistent, well-developed messages. Establish quality standards and adjust yourself to them; the public must know what to expect from your brand. Try to achieve the highest possible level of consistency in all points of contact with the consumer and you will avoid them meeting their needs with another business.
Work on visibility
It's clear you have to reach the consumer. Although big companies have a budgetary advantage when talking about marketing, the internet has cut the distance between SMEs and multinationals and has allowed the former to reach a much larger audience. They can reach the consumer through different channels and achieve distinct and successful brand recognition. If your budget is low, focus on social media; if you know how, you can reach any audience virtually.
Brandketing: digital marketing branding
In his book 'Brandoffon: the branding of the future', Andy Stalman talks about the concept of brandketing. It entails having the necessary sum of knowledge and taking advantage of each part of branding and digital marketing. Because, as Stalman states, "marketing without branding doesn't have a soul and branding without marketing doesn't have a voice."
The public isn't just limited to consuming products, but also experiences. Aligning your values with those of the brand is increasingly more important. To achieve it, it's necessary that companies know their target audience: people, habits, customs, and needs.
Brands work with the idea of staying in the memory of customers and potential customers beyond the moment of purchase or consumption. Everything that surrounds a company forms part of its branding. Everything. Scott Bedbury, Brandstream CEO, talks about the importance of emotions: "A great brand taps into emotions. Emotions drive most, if not all, of our decisions. A brand reaches out with a powerful connecting experience. It's an emotional connecting point that transcends the product."
It's undeniable that branding must adapt to changing times and communicate through the channels that the public uses. It is the unique and non-transferable characteristic that brands possess. Dedicate time and resources to the digital branding of your project; it's an investment that, without a doubt, will reap both tangible and intangible benefits.