Do I have the right communication and marketing plan to face these challenging times? If not, what do I need to do to catch-up? We have pulled together some insights to help align your tourism marketing strategy to the "new normal."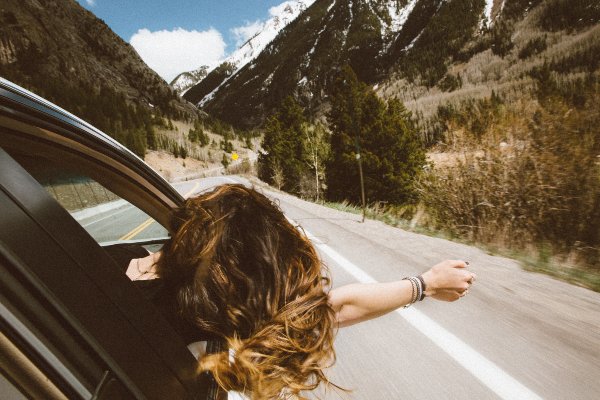 We are facing complex and challenging times in the tourism sector, and like everyone, learning to adapt day by day. The current circumstances have forced us to rethink and adapt our marketing strategies, stepping outside our comfort zone. However, now is the time to focus on the present and consolidate effective marketing strategies that adapt to the new normal. For this purpose, we leave you with some tourism marketing tips that might provide some guidance.
How has the context of tourism marketing changed?
The future of tourism marketing is headed into uncharted territory. We are going through a time of great economic insecurity, which is in turn affecting consumer patterns. People are finding themselves travelling less, or staying close to home - away from busy places, or opting for flexible accommodation.
Within this new context, brands and companies must re-adapt their strategy and messaging as well as ensure that their buyer persona remains the same.

Tourism Marketing Tips
A 360º marketing strategy allows tourism and travel companies to adapt their messages to the new context, as well as transmit them through the appropriate channels in a coherent manner. At this time, it is important to design campaigns that are much more localized and segmented, to optimize investments and increase the probability of success.
Personalization is now more important than ever. It is the best way to convey confidence and provide a sense of security that your consumer needs at this moment.
Here are some tips to reshape your KPIs and impact your audience more positively, and effectively:
1. Listen to your Buyer Persona
The most important thing is to always look, and listen, to your Buyer Persona to verify that the information you are gathering is still relevant. If you haven't reviewed it for a while, your target may have evolved, and you should realign all messages and campaigns to ensure content personalization.
The Buyer Persona Institute has developed 11 different profiles in the tourism sector. Each of them has different interests and needs, although they probably have many things in common; it would be convenient to review these segments and to see which can be enhanced today, within the new landscape.
In short, it is about reflecting on these buyer personas and assessing new segments that can be used to connect with the brand. Many tourist destinations have had to promote segments that previously may have been secondary to their key priorities and vice versa. Tourism that promotes green and active tourism, for example, has gained prominence in the market by being able to offer open and natural spaces.
Here's an example of the #ViveCostadelSol campaign, where we highlight the true natural richness of the destination. This way, we connect with the user in an inspirational and attractive way.
2. Stay True to Yourself
When everything is uncertain, there is nothing better than seeing a familiar "face." Maintain your brand values, image, communication style, and tone. Now is not the time to make drastic brand changes, ensure that your user can easily recognize you.
At the same time, you can take advantage of this time to work on your brand both internally and externally. That is, internally you can review values, objectives, etc., and externally you can launch campaigns to strengthen the fundamental values and pillars that characterize you. Even in your current strategy and ongoing campaigns, you can give prominence to your brand in transversal ways, so long as it is natural and not overly forced. Actions that you think will connect with your target.
3. Communicate more than ever
Transparency above all. Communicate to your audience any updates that arise along the way, new policies, offers, changes, etc. This will help them to connect, and build trust in the brand.
It is time to be more human than ever, to think about your customer and put them at the centre, to make sense of each and every action we launch. The most important thing now is to help people and connect with them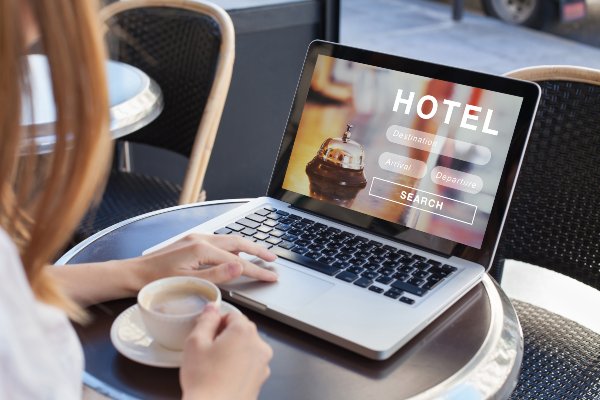 Behind every communication, there must be a well-defined sense and purpose. This is the time to communicate clear and close messages.
4. Be Empathetic
By leveraging empathy, you will be able to reach your audience and generate bonds of trust, necessary enough to connect with them and to get your message across. As mentioned in the previous point, it is about communication, but at the same time about understanding the Buyer Persona and putting ourselves in their shoes to help define our messaging.
Social media networks are a good channel to put this advice into practice since they bring us closer to the consumer. However, it isn't enough to just be present, you have to make a difference but always in accordance with your brand values.
Now more than ever, you need to take care of these channels, reinforce your positioning without losing sight of the needs of your consumer. It may even be a good time to review the social media strategy: are you on the right networks? Do you have the capacity to nurture and grow them? Am I offering relevant and useful content for my followers?
It is time to ask yourself these types of questions and to connect as much as possible with our potential clients, use this medium as effectively as possible while taking care of the message and treating the situation with the delicacy it deserves.
Segmentation: the most important thing at this moment
Tourism and technology go hand in hand. Now, if possible, it is key to do a good job of segmenting your database to locate niches, new opportunities and to adapt your messaging to the specific needs of each contact.
On many occasions, we need to carry out specific communications but perhaps our database is not accurately segmented. You may need to target a local, national or even international community audience. Therefore, having your database ready can make a difference in your marketing efforts, allowing you to act quickly and focus on the needs of each moment. The road is long, and it may not be easy at first, especially if you are starting from scratch, but it is worth it. It is an investment that ultimately will yield results.
Working on this segmentation and being prepared is essential. Personalizing and adapting to communications is more important than ever.
In the context of mistrust, marketing can make the difference in your results. It will be complicated and will require that you rethink many things and step outside your comfort zone, but it is completely necessary if we want to continue pursuing our goals old, and new. And you, are you working on it?