What is data good for if we're not able to interpret it? We only give it meaning when it turns into knowledge and precious information. Nonetheless, the current amount of information that we store on servers is so immense that our brain will not be able to absorb it and draw conclusions. The solution? It comes from technology, and more specifically, data visualization systems.
We live in the information age, and we submit ourselves to constant stimulation that our brain interprets and analyzes to make decisions. Over the past few years, our consumption has multiplied for various reasons: more and more information gets produced (social media, devices, and much) and we have greater access to this information thanks to the internet.
The same pattern occurs in the corporate realm: companies can obtain and store vast amounts of data about their customers, but they lack the needed tools or know-how to use them to their advantage.
Data, as isolated records, do not provide any concrete meaning nor value. If we as firms or individuals cannot derive information based on that data, they are not useful. That's why we need to look for tools that can make those interpretations for us.
What is data visualization?
Data visualization is an example of the saying "a picture is worth a thousand words," but in this case, thousands of sheets of data.
Data visualization consists of a graphical representation of data and information, so it is much more straightforward to understand them. These tools help you do that by letting you create visual elements like graphs or maps that detect trends, patterns, or anomaly values that show the information you desire in a click.
In the Big Data world, the technology and tools that employ data visualization are fundamental for analyzing vast swathes of information, deriving conclusions, and making decisions based on data.
Within this space, there are a plethora of techniques and estimations based on the nature of the data at hand. We can typically divide data visualization into three types:
1. Basic data representation elements
A primary visualization element can be a graphic, a map, a KPI, a data table, a graph, and more.
2. Dashboards
The dashboard is a complex view of individual visualizations that are coherent and are related to a specific topic. They are widely implemented in organizations to analyze groups of variables and make decisions.
3. Infographics
This is a group of visualizations that build, based on the different elements, a complex meaning for the user. They're more focused on developing data-based narratives; in other words, to perform data storytelling.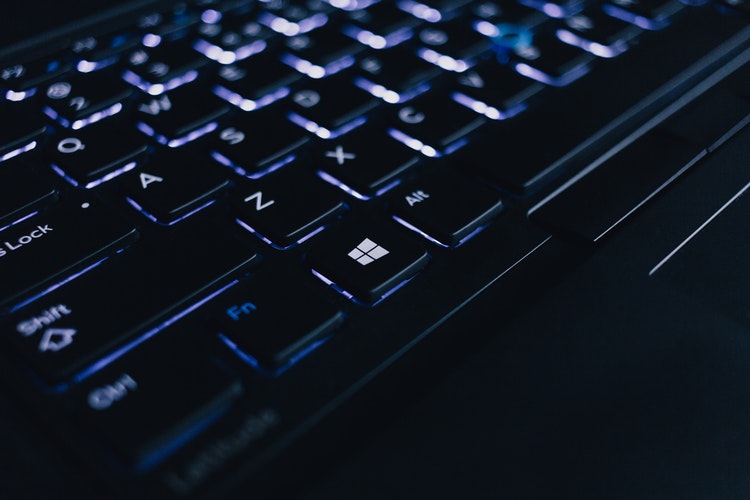 How does the data analysis and visualization process work?
As the Data Expert in the Corporate department at WAM We Are Marketing, I am in charge of analyzing data related to Goals & Metrics, KPIs, strategy, business. To do that, we carry out a process culminating in a monthly presentation of the metrics and the most important conclusions we've gathered during the analysis (before developing the report).
1. Retrieving the data
Our primary tool for gathering data is Google Analytics. We have an overview of everything happening on the WAM website that helps us understand not only our clients but also ourselves. Among the data that we as a firm find interesting are the following:
Web traffic (separating the blog as a separate element when we measure).
Bounce Rate.
Out Rate.
Time on Page.
The number of new sessions.
The number of frequent users.
Sessions by channel, traffic gets broken down by the source (organic, direct, paid, social media and email referrals).
Traffic generated from WAM social media accounts.
PPC performance.
SEO actions.
Blog posts that receive the most visits.
Session duration, recurrence rates, engagement rates, and more
2. Organizing the data
Once we've gathered the data, the most exciting thing is to group them into the same document to have a complete register of all the rates mentioned above; besides that, we can also have an updated database with all the relevant information for WAM.
3. Developing the report to facilitate data visualization
Once we've gotten to this point, we have all the numbers we need, but we still have to transform them into easy-to-understand conclusions so that we can present them in an attractive, comprehensible, and visual way.
Tips for achieving optimal data visualization
Typically when it's time to present the data we've extracted during the analysis process, it's recommended you follow the following guidelines:
Use an appropriate graphic since they all do not communicate or express the same thing; they could potentially confuse or not adapt to what you want to transmit.
Emphasize the most important information to help the reader as he or she processes and works to understand the data and conclusions.
Avoid representing data using tables, and should you use them, make sure you include different colors, sizes, and distinctive elements to facilitate understanding.
Focus on deriving conclusions, since this the most fundamental part of the analytics process.
Give points for improvement for each of the analyzed metrics.
Highlight both the good and the bad since you have to highlight the positive figures and learn from the actions that have been unfavorable.
Bring everyone involved in improving the process together to give a general overview to those involved in the firm's evolution and development.
Favor a climate of proactivity and participation since the important part, when it comes to data visualization, is to improvements and self-nurture the process.
Propose "next steps" or goals for improvement for the next period.
Make comparisons equally from prior months and prior years to the present to pinpoint and measure trends.
There are tools out there on the market that let you create graphics within Excel as well as your template. This way, you'll be able to use different, attractive visual elements that help your clients better understand their metrics. One of them is Power BI from Microsoft that is a good option if you work in this area.
Data visualization is, therefore, a potent tool for transmitting information and deriving conclusions. That's why it's vitally important to develop this area and find the formula for getting the most out of your data.
Like we said at the beginning of this article, sometimes a picture is worth more than a thousand words or datasheets.