Only will technology allow consumers to get the personalized experiences they're seeking, making it a vital aspect for companies in the tourism industry of creating plans that are unique and adaptable to the tastes of individual travelers. TripAdvisor has already gotten started.
Tourists no longer want to be just tourists; instead, they aspire to be travelers. They seek to have unique, exciting experiences that adapt to their tastes. They exhaustively look for them on the Internet, check out what influencers are sharing, they ask friends, and through all this searching, they set out on their adventure while sharing it live on their social media profiles.
Travelers are now more demanding than ever; that's why industry players are experiencing an unprecedented transformation to adapt to this new paradigm. Technology has turned into reliable allies to be able to innovate and offer personalized experiences to consumers, leading to the emergence of new tourism apps, chatbots that answer travelers' questions, voice assistants inside hotel rooms, and more.
At the end of 2018, TripAdvisor followed this path by launching a new website and app with the aim of becoming the "most personalized and connected community for travelers." Just like on Facebook or Twitter, users will now be able to follow brands, influencers, or friends that create content related to their interests, get information to help plan their trips, and also book different services directly from the TripAdvisor platform.
Besides being able to look at 702 million comments and reviews on the platform, travelers can now get tips and recommendations from other users that follow them, save recommendations, and make reservations.
As this video shows, the functionality is simple: you have to log on the platform, write the destination you have in mind, and discover all the photos, videos, and articles that other users have published. You can create your own "Trips" folder and store the information of interest so you can go back to it when you need to. Besides, if you've liked a user's piece of content very much, you can "Like" it, share it, and start to follow them.
Personalization
Through these updates, TripAdvisor is turning into a personalized information feed based on previous searches or interests. According to TripAdvisor themselves, the company will be the "world's first travel feed that automatically adapts the information show about the destination the user's looking for through recommendations and inspiration from family members, friends, and experts they trust."
According to CEO and Co-Founder, Stephen Kaufer, "the new TripAdvisor is the only travel site that takes social tools, incredible content, and the ability to make reservations while combining the joy of planning and discovering in a single experience. We're helping our users at every step of their trip, turning ourselves into a more personalized, inspirational, and useful TripAdvisor."
On both the website and tourism app, TripAdvisor has used machine learning to unite all the data it gets from each user to guide them towards a unique experience wholly geared towards their tastes. By knowing who they follow, what they've done on their past trips, and who their friends are, they're able to create a personalized itinerary for their next vacation. In this way, they ensure that the eager travel stays on their website, consumes content, shares, and even ends a purchasing process. The challenge tourism companies have ahead of them is to be able to reach their buyer persona, captivate it, and make it loyal.
"Think back to the days when you went in to see a travel agent and when they helped create that guide for you – but the travel agent didn't really know you and might not have even been to the destination you were interested in," says Kaufer, "Now with machine learning we have the ability to create that guide for you: we connect you with people who have been there and experienced that location, and with locals on the ground. Nobody does it today, but in five years I think it will be easier for the traveler to focus on the experience rather than spend time sorting through the options."
Bespoke travel planning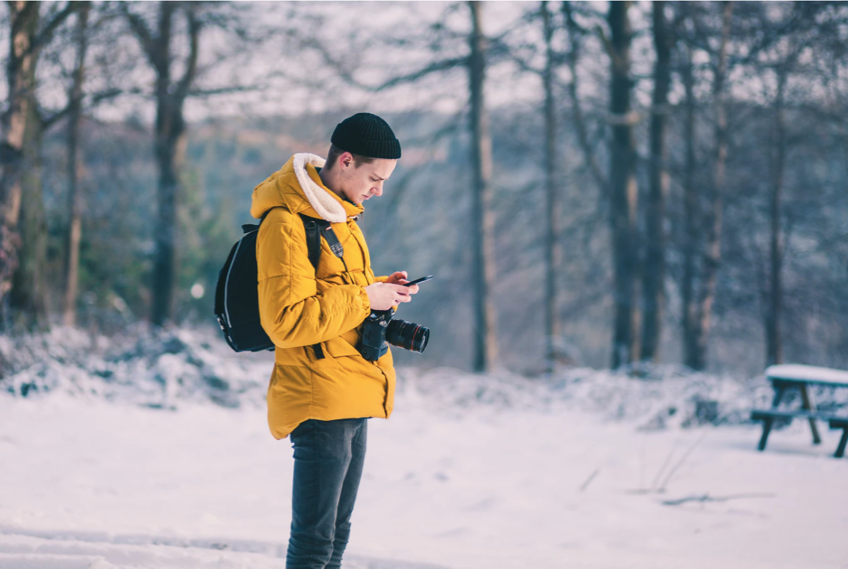 As we already mentioned, the user can save all this information in their "Trips" folder to be able to plan and share ideas with friends, family members, or the rest of the community. They'll also have the ability to create their guide for a weekend in New York City, choose the ten best restaurants for dinner in Paris, or the perfect activities to spend 48 hours in Prague.
And to offer the user a complete experience, they'll be able to book nights in a hotel, activities, tables at restaurants straight from the platform and take advantage of discounts and special promotions.
TripAdvisor's primary objective is to adapt to this new ecosystem and help the one million users that go on their site every day to create the trip of their dreams, regardless of what it is.
This movement undoubtedly comes at the right time. According to a 2017 analysis from Oxford Economics, TripAdvisor has influenced travel purchase decisions worth 546 billion dollars (467 billion euros), or 10.3% of annual global travel spending.
Now, with this new strategic turn, the company can turn into the primary resource for travelers from across the globe. TripAdvisor has dared to forge this path that, sooner or later, the rest of the industry will have to follow: one marked by innovation and new technology.