Our company strengthens its partnership with this seal of quality, allowing us to provide customers with an active and easy-to-manage platform to successfully implement the Inbound Marketing methodology.
As of May 2018, We Are Marketing is a HubSpot Platinum Partner in Spain. One of the requirements we've met to achieve this status is that we've managed more than $ 20,000 in HubSpot licenses in a satisfactory fashion for a wide array of corporations. Using the HubSpot platform, we carry out the entire Inbound Marketing plan for these clients, and we continuously keep up the results.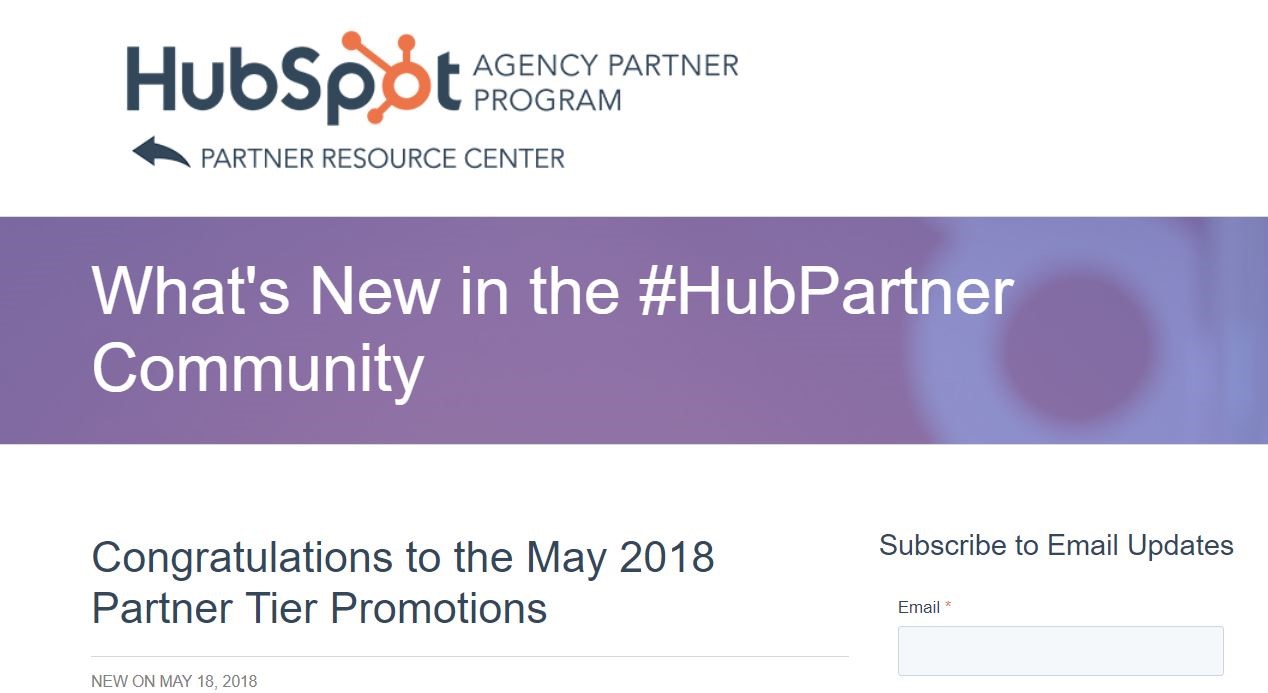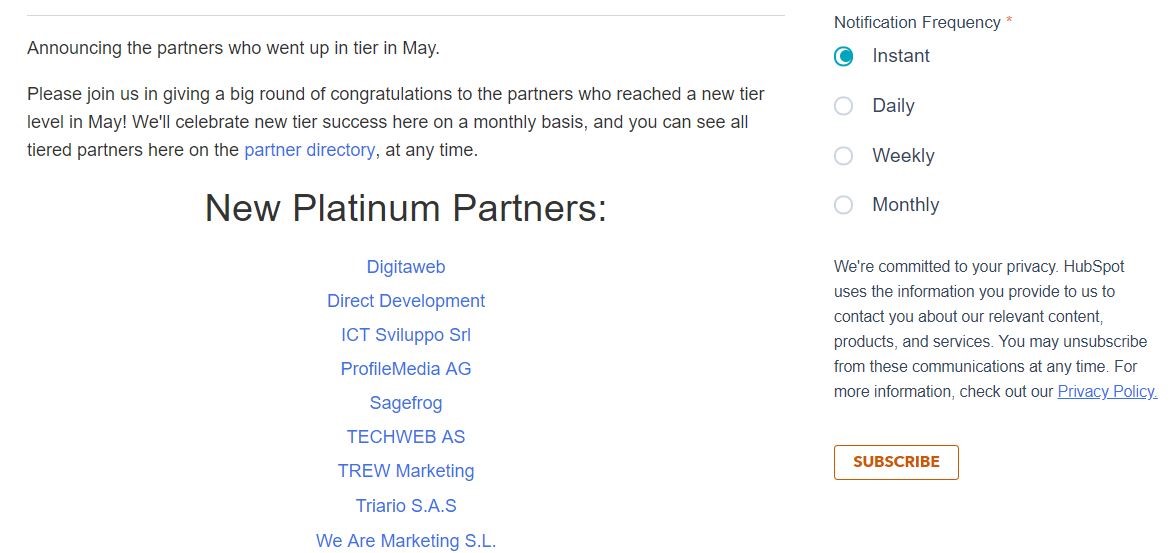 Thanks to HubSpot's technology, our clients can take advantage of the growth potential of their business using a non-intrusive Inbound Marketing methodology that will attract, convert, retain, and delight their customers.

Useful and easy to manage, the HubSpot platform provides meaningful information that companies can use to create and execute high-performance marketing campaigns.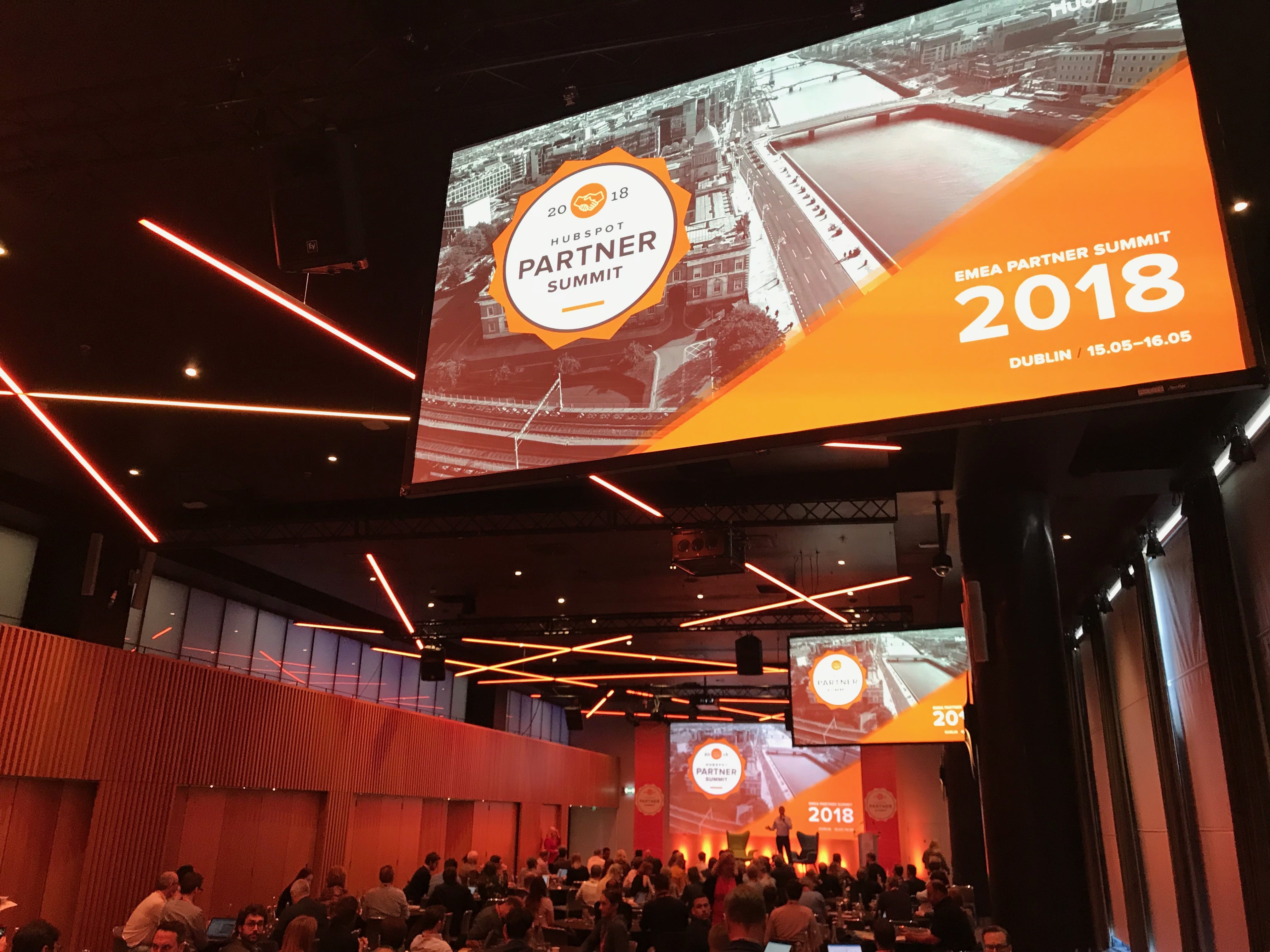 We Are Marketing, at the HubSpot EMEA Partner Summit 2018 in Dublin.


Thanks to this partnership, we equip you with the software and train your team to work with this technology effectively. Some of the benefits HubSpot can give your company include:
- Sales & Marketing Alignment
- Increased traffic
- Lead conversion
- Streamlined processes
- Increased productivity
- High-quality data and meaningful insights

Besides possessing the seal of quality that comes with being a HubSpot Platinum Partner, we also have access to all product features in beta. This access lets us test out beta features in the partner portal, and when the time comes to release them on the market, we have to know-how to immediately implement them in our clients. All this ensures that we are always up-to-date; it also demonstrates our firm commitment to R+D.

We also are the only agency in Spain with three former HubSpot employees, exemplifying our commitment to seeking out and retaining top-notch talent.

Want more information? Get in touch with us, and we will tell you everything this platform can offer you.