We traveled to Lisbon to attend Web Summit 2019, an event that gathered some of the world's most powerful tech companies. We brought back several takeaways and plenty of inspiration. Here's what we discovered!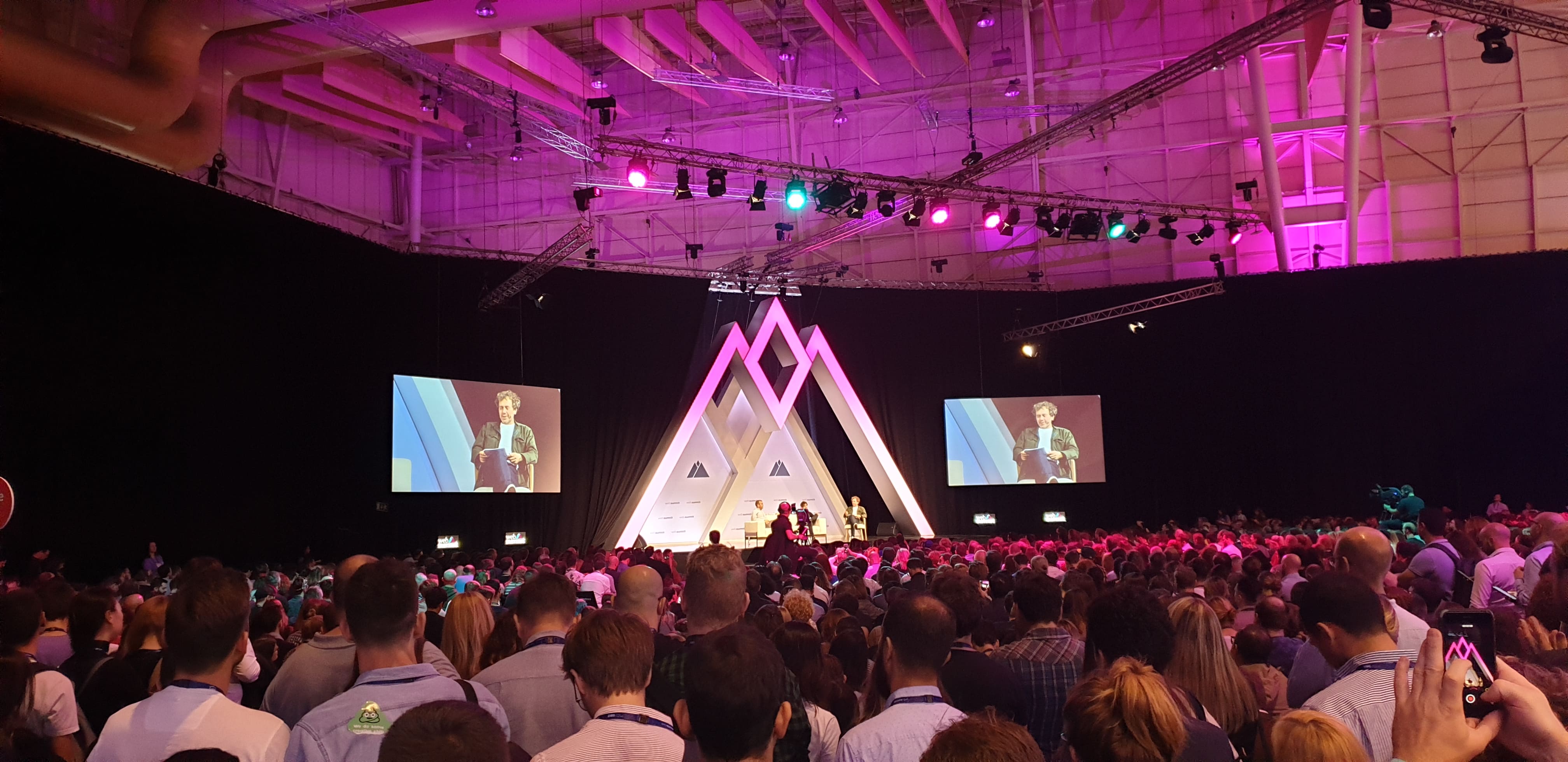 Web Summit is one of the largest tech, entrepreneurship, and innovation events in the world. Two members of the WAM team were among the over 70,000 attendees from over 160 countries. Since we were looking to update ourselves with the latest coming out of the tech scene, we naturally couldn't pass up the opportunity to go.
We traveled to the event in Lisbon from November 4-7 to discover the latest from the technology industry, meet the world's premier experts in the space, and network.
We went to different talks, workshops, and listened to several companies present their projects. Some of the most exciting and renowned speakers were ex-NSA analyst Edward Snowden, Microsoft President Brad Smith, Booking.com Chairwoman Gilliand Tans, and eBay CEO Devin Wenig.
It served as a complete deep-dive into the tech world and gave us the chance to see how different enterprises apply it in their organizations. Attending Web Summit is undoubtedly a dose of inspiration and new ideas.
What was a trending topic at Web Summit 2019?
Technology and innovation are the stars of the event. As the event went on, we could identify some other recurring themes that kept coming up during the talks and workshops.
The combined potential stemming from Artificial Intelligence and 5G networks has been one of the most frequently discussed topics among the speakers. Nonetheless, there was plenty of time to address other issues like data management ethics, usability in web development, or UX. Cryptocurrency also had its moment in the sun, but we'll save that for another occasion.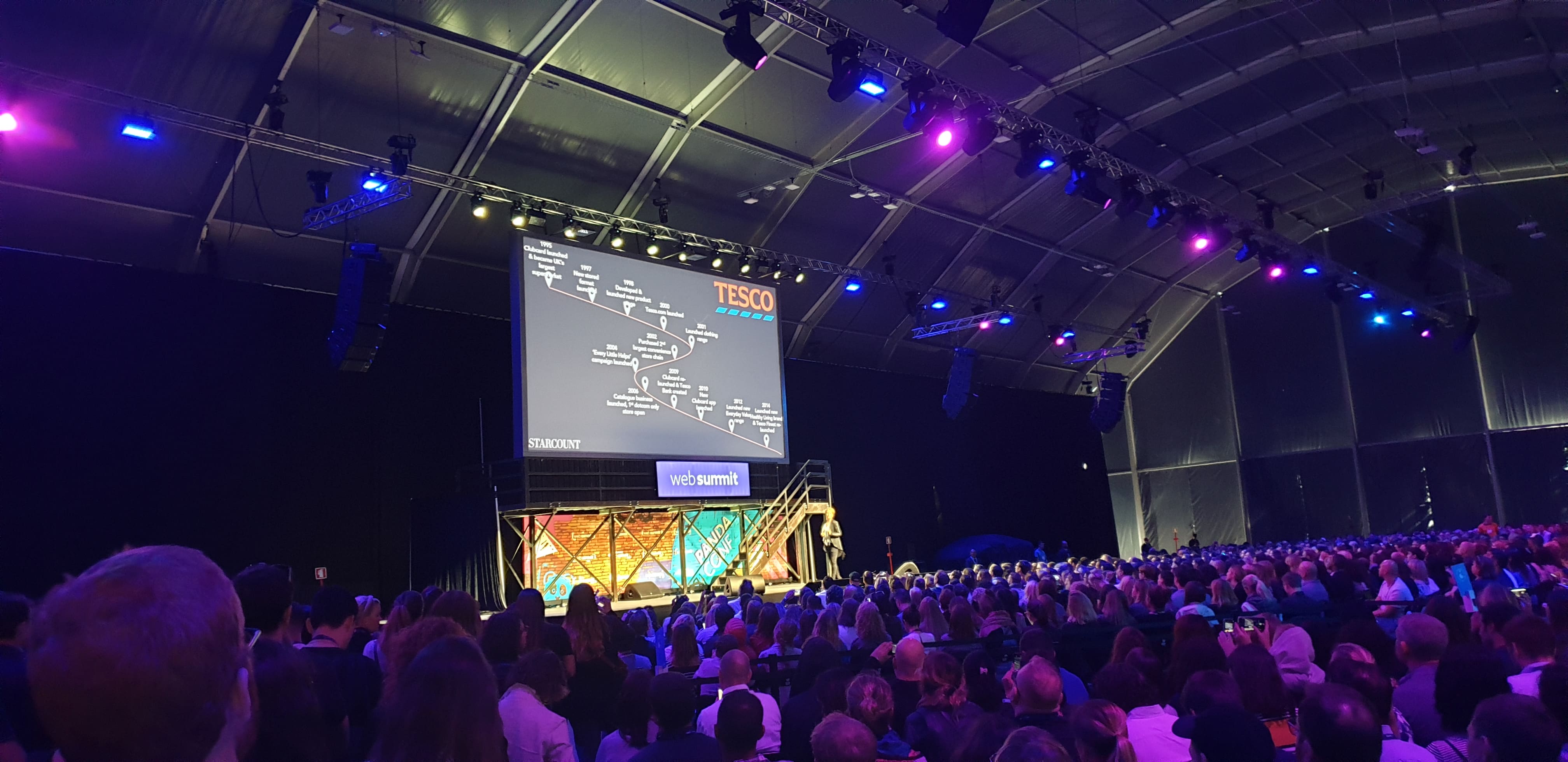 What's the latest in Artificial Intelligence?
Artificial Intelligence was one of the stars of Web Summit 2019. This growing technological solution will play a critical role in the coming years. Speakers addressed it from multiple perspectives: as a tool for fighting climate change, managing information, or the user experience.
AI reaches its true potential when it joins forces with 5G networks. 5G brings about new challenges and will let us get even more out of this technology and make it accessible from mobile devices.
5G, which we explored in our tourism trends report, is the next-generation mobile broadband network that will let us increase our download speeds and the time it takes for two devices to communicate between themselves.
Huawei Rotating CEO Guo Ping said that 5G networks and AI represent "a tipping point" for information and communication technology. He compared its impact to the discovery of electricity.
The combination of these two technological solutions will allow the user experience coupled with Artificial Intelligence to be superior and will let wireless devices deliver on their full potential.
There will be another necessary consequence, which will be the use of voice to control all these devices. We'll be able to "talk" to and interact with these devices with smarter devices that communicate amongst themselves more rapidly.
What happens to all the information that these devices collect?
Connected devices take part in data collection today, and all our actions are registered and stored. Using Artificial Intelligence, organizations have a more exceptional ability to process and interpret all that data. However, this puts the need for establishing more responsible data collection systems on the table.
Edward Snowden's Web Summit talk discussed how governments and corporations manage data. From his perspective, legislation like the EU General Data Protection Regulation (GDPR) is a start. Still, he deems data protection to be a mistake in itself because it assumes that the previous step of collecting data is the right one. That's why Snowden believes that data collection is what needs reform.
The critical takeaway coming from our time at Web Summit Lisbon 2019 is that technology is continually evolving, and we have to learn and update ourselves each day, now more than ever. These types of events let us have an overall view, learn from others, and inspire ourselves to offer our clients the latest solutions.