Fnac celebrates 25 years in Spain. We sat down with Fnac Spain's Marketing and Communication Manager, who confesses that the company is "in a phase of innovation. It's increasingly necessary to improve the customer experience", she says. In this interview, she explains the keys for continuing to innovate in the new digital era.
Beatriz Navarro has a bachelor's degree in Information Sciences, as well as three master's degrees: in Business Management and Marketing from IE Business School, in Contemporary Design from ISEM, and in General Management from IESE. She has developed her professional career in Marketing and Communications for companies that include Repsol, Bassat & Ogilvy (now Ogilvy & Mather Spain), Starbucks Coffee, and Supersol, giving her nearly 20 years of experience. In November 2014, she was named Fnac Spain's Marketing and Communication Manager.

Question: In the new digital age, consumers evolve every day, perform their own searches and comparisons, and are much more informed before making a purchase. How is Fnac adapting to these new demands?

Answer: Of course; at Fnac, we are aware of the demands of this new client. The omnichannel strategy is vital to reach the "super buyers", and we have been omnichannel for more than 18 years when the customer bought on Fnac.es and then picked up their order at the store. That's why at Fnac, we don't talk so much about omnichannel as we do about One Channel. We work so regardless of the way our customers approach us (physical stores, Fnac.es, social networks, loyalty programs, etc.), feel the security and the comfort of being at Fnac while having the best shopping experience, the same services, payment facilities, qualified prescription, etc. All of this requires a tremendous amount of effort, expertise, and knowledge to achieve complete integration of our equipment, stocks, databases, etc.

Q.: What projects are you carrying out to improve the customer experience?

A.: In the Fnac Callao store in 1993 has (this year we celebrated 25 years in Spain), we already had our characteristic comfort zones, and then you could read a book or listen to a complete disc and then buy it (or not). We were also the first retailers to schedule cultural events, offer qualified prescriptions through our expert salesmen, have the most innovative products, an impeccable after-sales service, etc.

Our philosophy has always been to offer the best shopping experience both in our 33 physical stores and online on Fnac.es. Today, we maintain all those characteristics that define us, and we are always working on improving, adapting to the needs of our customers.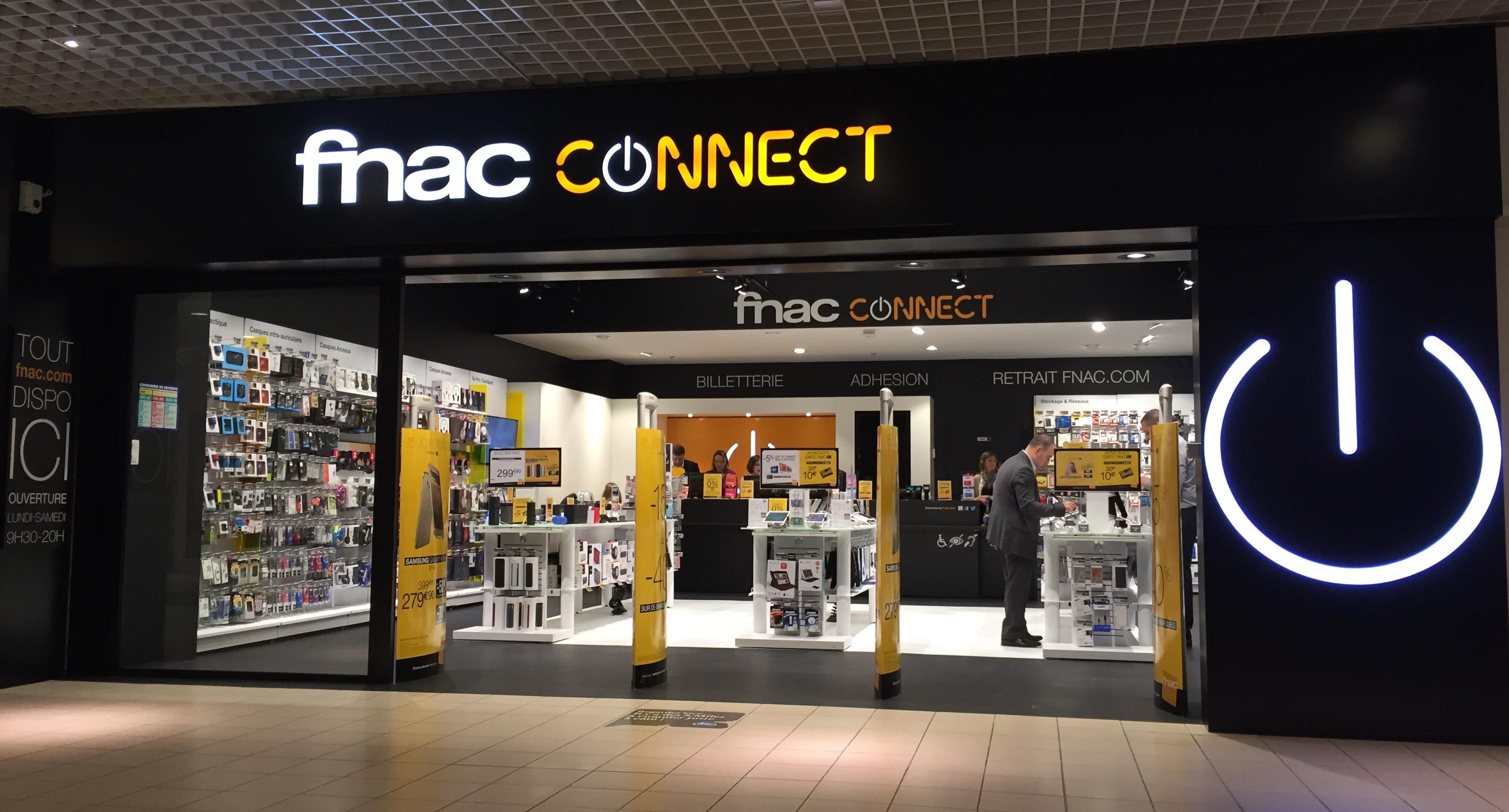 - In recent years, we have expanded and improved the different ways our customers can access our products and services. Today, we offer omnichannel flows such as Click & Collect (the customer buys a product on the web and picks it up at the store or receives it at home); ClickinStore (the customer purchases a product at the store to pick it up in the store itself or get it delivered at home). There's also Reserve & Collect (the client reserves a product a product in stock in the store and can pick it up in an hour), Same-day Delivery (home delivery the day of purchase,) and delivery in two-hours in all the cities where we have a store. But, above all, what we offer is flexibility; our customers can plan their purchase and pick up or receive the product whenever they want (even by time slots), and wherever they want.

- In addition, we offer our customers the market's most competitive home delivery rate. With the contracting of the Fnac Express + service, customers have 2 years of express (24h) free shipping on all purchases for only 15 euros. In addition, customers who hire Fnac Express + automatically become members of our loyalty program with all its advantages.

- In some stores, we have touch screens installed so our customers can consult the products in our catalog (that has more than 4 million references). And if they wish, they can buy their desired item in the store with the help of one of our salesmen, on a mobile device to pick up in 24 hours or request home delivery during the time slot they prefer.

- We are working on an interactive mapping project, so customers can enjoy more autonomy when navigating our stores, quickly find their desired item's location, or find out where a product demonstration or concert is happening in-store.

- We have Android Pay from Google, Samsung Pay, and Apple Pay available in all our brick-and-mortar locations. At Fnac.es, we also work with PayPal, and 20% of our online orders use PayPal as the payment format.

- We've come up with exciting initiatives in our stores. You now can take a virtual tour of a location and "walk around" to see the variety of products and services available.

- Our partners can request an appointment for demonstrations of exclusive products with our expert sellers.

- At the end of 2016, we carried out the portal's most significant transformation to-date since we created it in 2000 to strengthen the brand's omnichannel strategy and improve the customer experience, both concerning navigation and the purchasing process. Also, we fully integrated cultural activities, the qualified prescription from our expert salesmen, and the partner program into the online universe.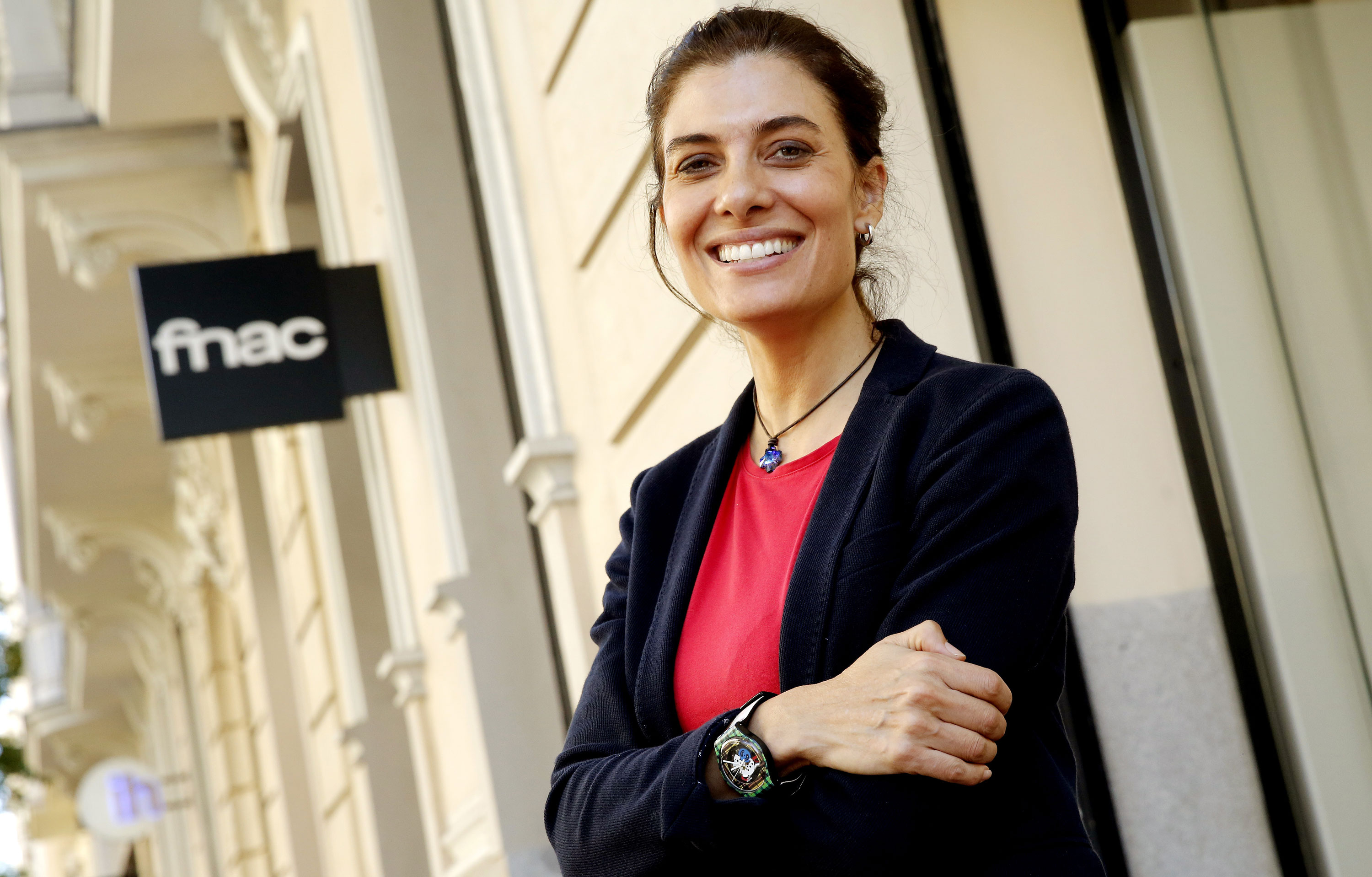 Q.: At what point is the company's e-commerce business? Do you notice greater consumer confidence when buying online or are physical stores still strong?

A.: We are currently in an innovation phase. It's increasingly necessary to improve the customer experience, and therefore we're betting on developments that let us personalize the site based on purchasing behavior algorithms that make product suggestions available to customers based on their tastes and needs.

At Fnac, we have been working on creating a unique client (online and offline) that benefits from the advantages we offer them in both channels and dedicates a significant part of our efforts to achieve that goal. 25% of our customers are already omnichannel and are responsible for 50% of our online sales. The omnichannel buyer's conversion rate is 20% higher than that of a traditional buyer. Whether the customer comes to Fnac through the doors of our brick-and-mortar stores or our online window, we want them to have a good experience.

Mobile devices are the essential support: the user has all the information needed and is the primary support generator for traffic to stores (Drive to store). Since the holiday shopping season and Black Friday campaigns, traffic on both Fnac.es and mobile sales have skyrocketed, and the data continues to rise ever since. In 2016, 17% of mobile orders got placed on Fnac.es, in 2017, that figure increased to 28%, and for 2018, the trend is hinting that it will hit 31%.

Q.: What business strategy is the company carrying out to deal with competitors like Amazon?

A.: The arrival of big competitors like Amazon hasn't caught us by surprise; we have experience and a network of 33 physical establishments in strategic geographic locations. And, as I've said, over the past few years, we have been working on creating a single client (online and offline) that benefits from the advantages we offer them in both channels and dedicates a large part of our efforts in achieving that goal.

In 2013, we introduced the Marketplace format to offer a higher diversity in the categories and number of products to our customers. Thanks to the MKP we managed to have a catalog (between our portal and our physical stores) of more than 4 million products, both in Fnac's traditional categories (Music, Cinema, Books, etc.) and in new types (Large domestic appliance, Childcare, Sports, etc.).

And, above all, we strive to strengthen our unique personality, everything that defines us as a brand. We keep innovating, enhancing the shopping experience in our stores (our comfort zones where you can read a book from cover-to-cover if you so choose, our daily cultural events), and bringing the insights of our expert salesmen and other services into the online universe). We do this along with continuing to work on our loyalty club, which was a pioneer in Spain and offers considerable advantages like exclusive discounts, prior appointments with our sellers for product demonstrations, reservation of seats for events. And let's not forget the market-best flat for shipments: the membership fee is 15 euros every two years, which includes free express delivery (24h) on all customer purchases.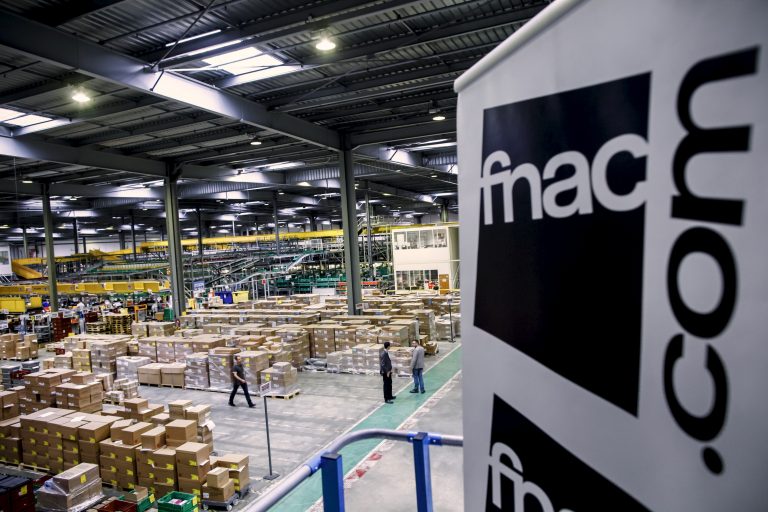 Q.: Marketing and communication are very important when it comes to boosting a brand's reputation. How does Fnac work in this regard?

A.: We have very clear messages that have to do with our brand philosophy that we communicate in different ways based on the channels we are using and the clients we are directing ourselves to. To achieve this personalized and coherent communication, we need to know our customers and their behavior very well, either online or in our stores, and we accomplish this through our analytical CRM department, which is very integrated with the team that carries out our media strategy and brand communications.

We also work a lot on our content. We offer our clients, partners and fans quality content. Examples our content include the information in the product sheets on Fnac.es that we complement with videos, photos, and opinions. We also include our expert salesmen prescriptions both to our YouTube channel and our specialized CulturaFnac portal (in which, apart from the articles, there are blogs of relevant authors such as Rodrigo Cortés, Antonio Luque, Ana Penyas...). Our communication on social networks echoes all our cultural activity, relevant cultural, and technological events. We also conduct photography contests, microstories; and we grant prestigious prizes such as the Fnac Salamandra Graphic Award and the New Fnac Photography Talent, etc.

Q.: Is it difficult to communicate in these times of digital revolution?

A.: On the one hand, it's harder because customers consumers receive thousands of messages through a multitude of channels and we need to get their attention without saturating them. It's important that brands are very clear about their messages and their philosophy, so they communicate coherently, regardless of the channel they are using to address their audiences. And more importantly, they have micro-segmentation tools to avoid saturating customers with too much information.

Today, there are tools, like an analytical CRM system, which allow companies to know our customers very well to offer them only quality content and information that is of interest, adapting and even anticipating their needs, through the right channel at the right time.

And, as I said before, when you have stores with so many exciting things happening daily like ours when you have so many things to tell when you have qualified salespeople who love to share their knowledge... what is difficult is to measure out all our activity and give us time to say everything.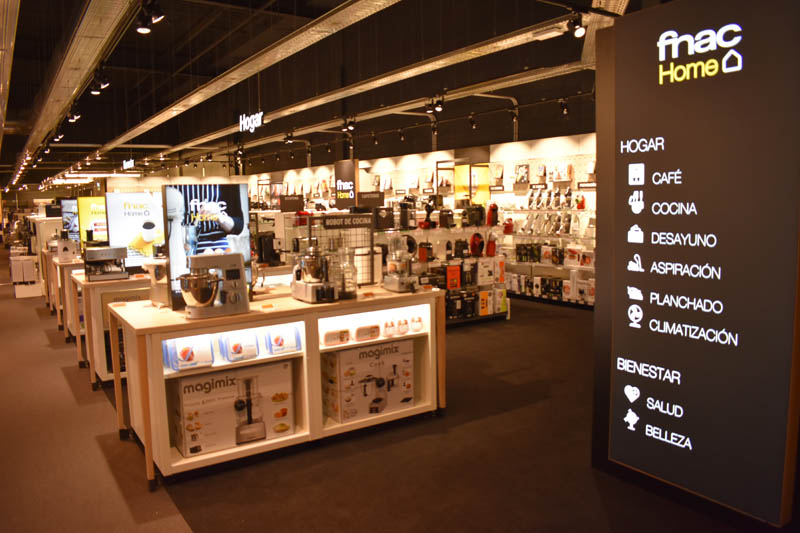 Q.: You became Marketing and Communication Manager of Fnac Spain in November 2014. How has the brand evolved from then until now?

A.: The most important projects in these years have been:

- Unifying all the company's databases to create a "single client" (online and offline) that benefits from the advantages we offer them in both channels. We are still working on this, and we dedicate a large part of our efforts in achieving that goal.

- Implementing an analytical CRM based on the knowledge we have about our customers and micro-segmented shipments to fine-tune their topics of interest and moments of greatest receptivity.

- Establishing purchase propensity models, to work on the customer's purchase process before it occurs.

- Testing new technologies like beacons and access points to understand offline customer behavior, and we are still working on this.

- Using tools like Facebook's "conversion lift" to see how online advertising generates traffic to physical stores.

- Using new digital media (RTB / Programmatic).

- Promoting in-house generated content that our expert sellers produce in our CulturaFnac portal and our Videobloggers project.

- Radical changes on social media regarding the image and content, along with processes related to requests and complaints, along with our Customer Service.

- Enhancing in-store experiences, especially our events and demonstrations of the most innovative products.

- Introducing the new Fnac HOME product category.

- Updating the brand image without losing our essence and DNA.

Q.: What growth plans does the company have in the coming years?

A.: Fnac is immersed in an expansion plan that we announced in 2016, where we intend to open 4-5 brick-and-mortar stores until we hit 50 locations in 2021. On the other hand, we will continue to work on One Channel, improving all possible omnichannel flows and expanding flexibility in deliveries. On Fnac.es, we will continue to improve mobile support, since it's the most important support.


If you enjoyed this interview and want to know the main trends in digital transformation and digital marketing, don't miss the summary of The Inbounder Global Conference 2018, where you can learn about the sector's latest news and see the presentations of the speakers.