Content marketing has become a turning point for all brands, but if there's a sector in which we've been able to see a rapid change, it's been fashion.
Many top firms have been unsure when it comes to adopting new digital channels, like social media. They think it will lead to a lack of exclusivity, which is so important to their brands. But, little by little, it's become a fundamental means to share their collections, events, and most importantly: their brand values.
We invite you on a journey where you'll learn about the importance of both fashion marketing and careful content strategies for this sector in different digital channels and how the most influential brands today are already using them. Keep reading!
How has fashion marketing advanced in its digital transformation?
As we mentioned earlier, the fashion and retail sectors have been the fastest to move towards an agile adoption of the digital channels in which ecommerce, web content, and social media are so respected. This is due to B2C and the ability of brands to create attention-grabbing and original content based on their designs. In addition to this, there is a large community of fashion lovers, influencers, and specialized media that help to spread the word.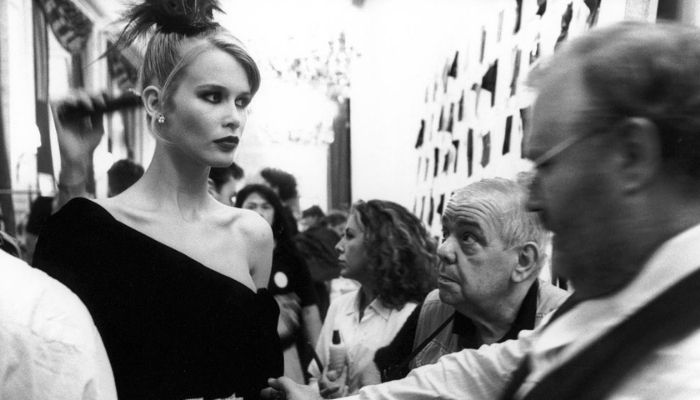 Source: Harper's Bazaar
New digital channels: the change in the communication strategy
Before the "boom" of the digital ecosystem that we know today, fashion marketing used three fundamental channels for their communication and diffusion strategy: press releases in specialized magazines, TV ads, and in-person events. The first two were massive mediums in which there was practically no type of focusing and the events didn't have the diffusion channels that we currently have. Today, you can know practically all the details of the event through corporate and influencer social networks that take charge of compiling and transmitting all the key moments of the event.
Today as part of these mediums, firms have the possibility of creating content on blogs, social media, and in addition, much more specialized press releases based on the values of the brand. That means that brands like Vogue or Harper's Bazaar, in addition to having a wide reach, rely on other more focused alternatives based on the style and the budget of the firm like NEO2, a modern and alternative magazine.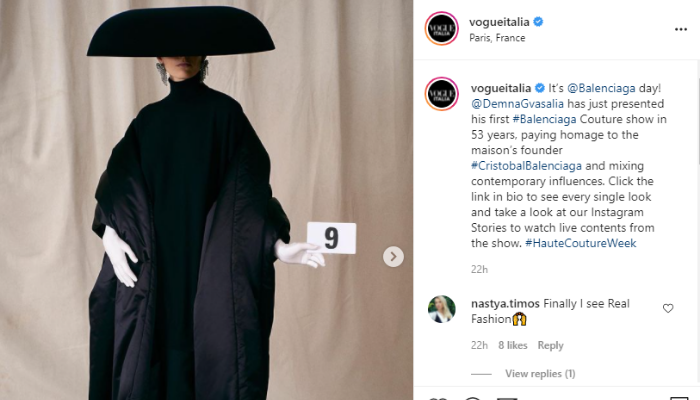 The key to fashion marketing is now to find the perfect platforms and partnerships that meet the brand message we want to launch and create valuable content based on said message.
Content generated for the user and 4.0 marketing
Today, firms don't just have to worry about their own content and spreading it, but also taking care of content generated by users, which is both an opportunity and a challenge.
It's an opportunity because it's not just unilateral communication anymore that brands have with users, because they too generate content (especially on their social media) that makes the reach much wider and helps to transmit confidence with their followers. In this way, communication is much more "natural" and trustworthy when recommending a brand.
On the other hand, this proposes a challenge as it's necessary to take care of all the conversations and content related to the brand that different users are posting, which makes community management so fundamental. We must know what we want from, for example, an influencer when it comes to communicating something about the brand and ensure they do it with the correct format and words.
This is a factor that didn't exist before digital transformation and would be equivalent to word-of-mouth. It's necessary to fully understand the change in the behavior of the consumer and their new way of relating with fashion content.

3 fundamental keys in the content strategy for fashion brands
When it's time to create the content strategy and launch a clear and effective message for consumers, there are 3 fundamental factors to keep in mind for fashion marketing:
1. Your brand identity as a differentiating point
Make your brand identity and your values the differentiating point of your content so the user can easily identify what your brand is about. This is also closely linked to the visual style of your posts.
In this case, we'll use the example of Versace with their collection that's linked to Medusa, the mythological figure that puts a face to the name of the brand. Donatella used her face to launch a collection to pay tribute to her. It was a great success and, in addition to making the key visual element of the brand well-known, told a story to add even more value.
It's important to highlight this type of content on the website's homepage and on social media through different eye-catching and interconnected pieces. Through this, we can create a global concept based on the message. Therefore, good content planning is key and making an editorial calendar helps to better organize posts.
2. Fashion films and documentaries about fashion brands
Fashion films are a fundamental tool that can't be forgotten when planning the content strategy, given that they allow us to:
Showcase the collection and items that are coming

Provide a much more visual and personal effect through the creative concept

Reach a larger audience due to being a more attractive and worked type of content
Personally, one of my favorites is the one which Dior did together with Rihanna at Versailles. It was a visual spectacle that didn't just make you want to wear one of the incredible dresses that was in the show, but also dance under the full moon.
In fact, there are many firms that, beyond fashion films, have bet on documentaries in which you see much more related to the creation process of the collections and designs. This way, we don't just connect more with the brand, but also with the Creative Director that makes it all possible.
That's why video marketing and Youtube are crucial for spreading content. It's a platform that we definitely can't forget when it comes to creating the communication strategy that the majority of companies use to create brand awareness and, in addition, upload their fashion shows.
3. Key web content to provide value and information
We don't just refer to the product page itself, but also the entire webpage, which is why it's imperative to not just provide information about the product itself, but also the brand itself: what makes it different, how the items provide value or some benefit to the community, what materials make the dress an exceptional and necessary piece in your closet.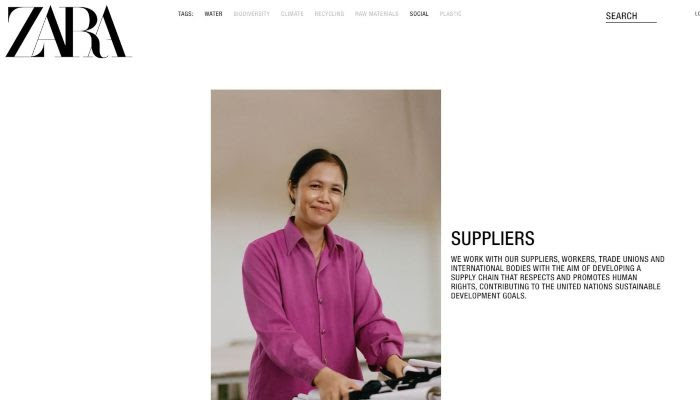 Source: Zara
To do this, we can't lose sight of the blog content in which we will be able to transmit all the user information. The more visual and intuitive the webpage is, the better.
It's very important to analyze what it is that we want to highlight and plan concrete web actions to strengthen it. For example, if we want to spread word about a capsule collection, we can post a banner or attention-grabbing pop-up, inviting the user to get to know it. This gives the web design the importance it deserve to reach the decided digital marketing goals.
Social media, social selling, and the power of social media in fashion
Social media is an especially powerful tool in this sector:
Helps to connect with the brand

It's a highly visual tool with which very creative combinations can be created

Get to know the latest updates, trends, and designs of fashion companies first-hand
There are many specialized profiles in this sector that favor collaboration and user generated content, which help to multiply the visibility of the profile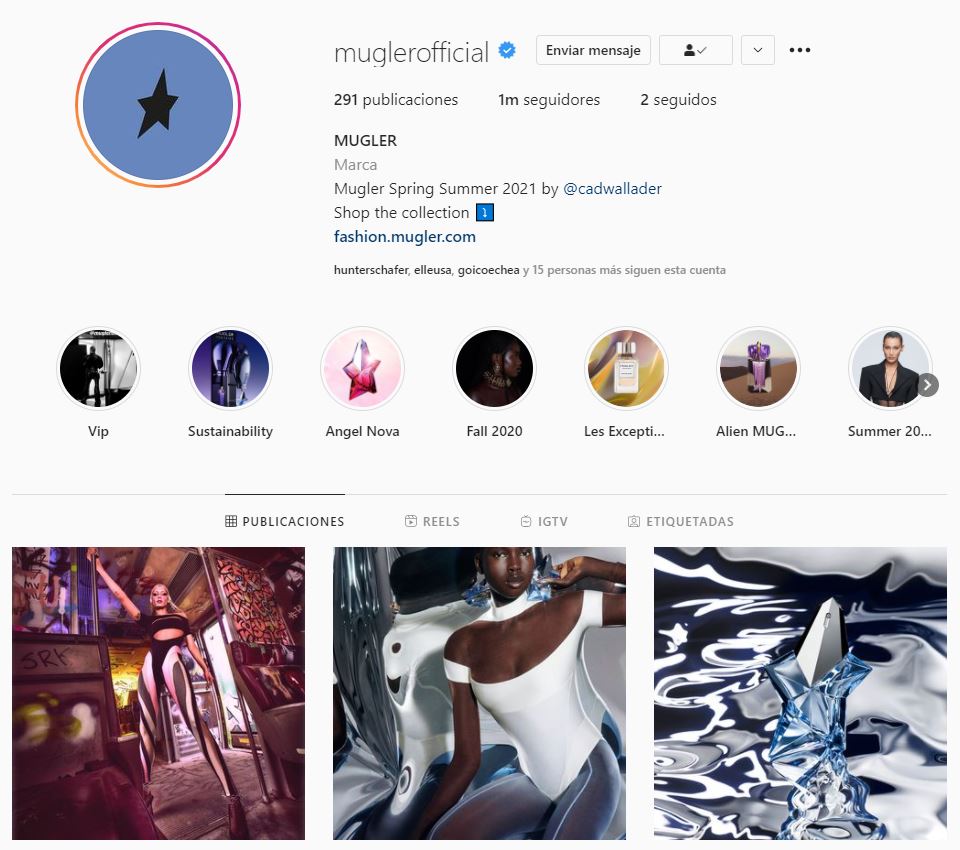 Additionally, it favors web traffic and social selling through this channel with tools like IG Shopping and allows for cross-selling, showing related products below. To measure the impact these tools have on your web traffic and conversion, it's very useful to put an UTM in the URL. That way, you'll be able to track it.
Generally speaking, the ideal social media tool in the fashion industry is Instagram, as it has an infinite amount of accounts and specialized profiles with very creative and enriching content.
In addition, it has different tools with which to play when planning content: posts, stories, reels, IG Shopping, IGTV (a tool that brands are using especially to upload their fashion shows), Live, and a new addition that we should highlight: guides.
TikTok and Reels in fashion marketing: a format we can't ignore
Within the sector's brand strategies for social media, Reel content for Instagram and TikTok's impact has marked a boom. But why?
At the end of the day, they offer a fresher and more dynamic format that allows you to play around more and create more attractive posts. It's especially interesting when we talk about user generated content showing the brand's products or a specific collection, a factor for which collaborations and TikTok publicity have made huge progress.
In addition, the most interesting part of both is that through the algorithm, you receive related posts, and, as it's a very easily consumed content, the probability of ending up linked to one type of content is higher. In this case, if a person looks at reels of 90's fashion shows, for example, there's a very high chance that they know more about Versace's collections and designs from that era. This increases brand awareness, the connection with the brand to know its past and evolution until the present.
As an example, we found the Spring-Summer 2020 fashion show in which they recreated the dress that Jennifer López wore for the Grammys in 2000. Without a doubt, this spread on social media in a number of hours and contains a history with which to associate to the brand.
That's why it's not just important to create content on both, but to also take care of what users are uploading to these platforms and find the best way to use it.
To sum it up: fashion digital marketing is completely necessary today to provide value to the brands. Also, content strategies and social media are key to successfully achieving it. Be creative, dive into whatever influencers and specialized media can offer you, and trust your values to create unique content.