Find out how to successfully create a digital marketing plan for your company encompassing the following areas: SEO, Analytics, web positioning, strategies, social media, goals, and metrics.
Implementing digital marketing actions without a plan and pre-determined strategy can lead to failure because not planning leads to not considering all the aspects that can lead to developing the various components of a digital marketing plan. Determining a specific target audience (buyer persona), business objectives, and a suitable value proposition are some of the aspects that must play an integral role in a digital marketing plan.

Does your company need a digital marketing plan? Here are some reasons from Smart Insights that highlight what you could be missing without having a digital marketing plan:
- You won't know your online audience or market share.
- Existing and start-up competitors will gain market share.
- You don't know your online customers well enough.

Before developing the steps that define your digital marketing plan's structure, you need first to master your company's online scope, target, the channels you need to have a presence on and pinpoint who your competitors are and what they're doing.

The step-by-step guide to structuring a digital marketing plan
Step 1: Situational analysis
The first thing you need to do when developing your digital marketing plan is to carry out an internal and external analysis (SWOT analysis) of the firm: market, resources, competition, strengths, and weakness. We need to be familiar with the ecosystem we operate in, what our customers' needs are, and where they get addressed. This evaluation is a qualitative and quantitative evaluation with components examined such as digital habits, intermediaries, influencers, and more.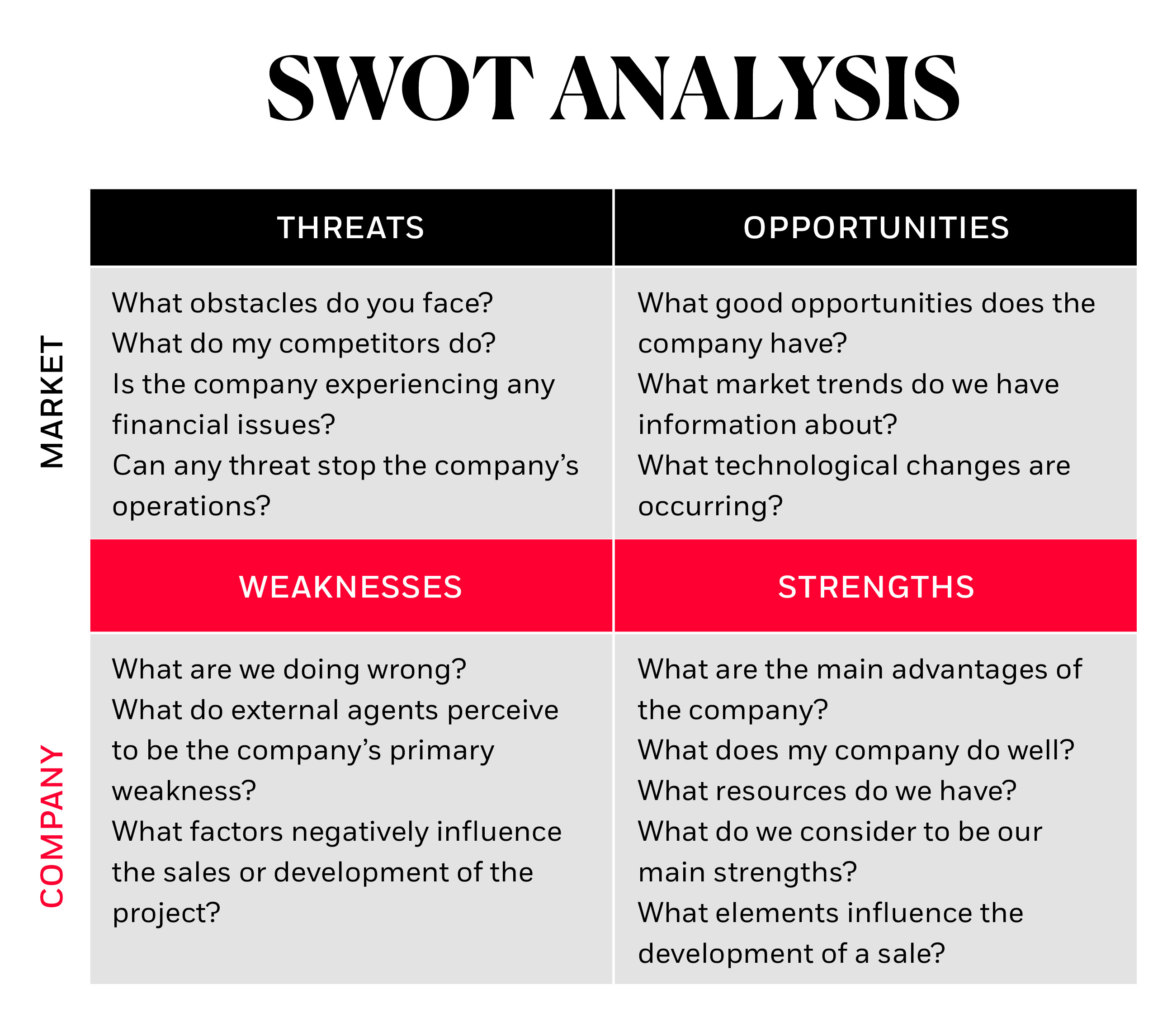 Implementing benchmarking techniques that aim to identify the best digital practices and success stories and applying them to the business is an increasingly-prominent part of the overall corporate strategy.

We also need to conduct an internal study to know what our company's situation is like in the digital age: is our website customer-oriented? How is the usability and browsing experience? Do we update our blog periodically? What is our website's current positioning? And what is our social media presence?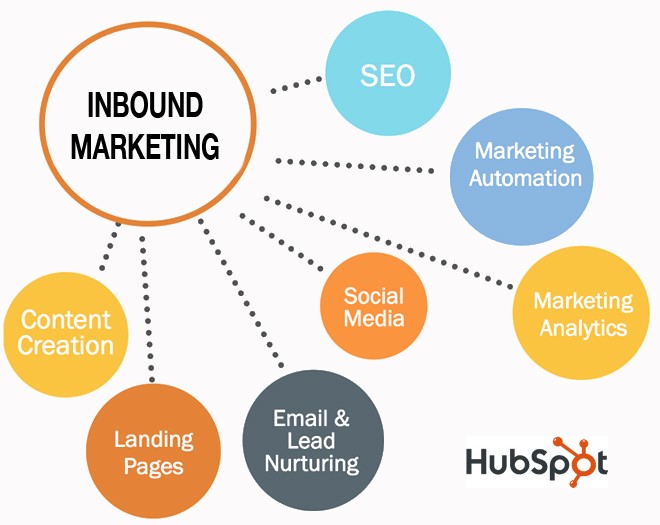 Step 2: Establish objectives
When working in this part of developing your marketing plan, keep the principals of SMART goals in mind: specific, measurable, attainable, relevant, and timely goals.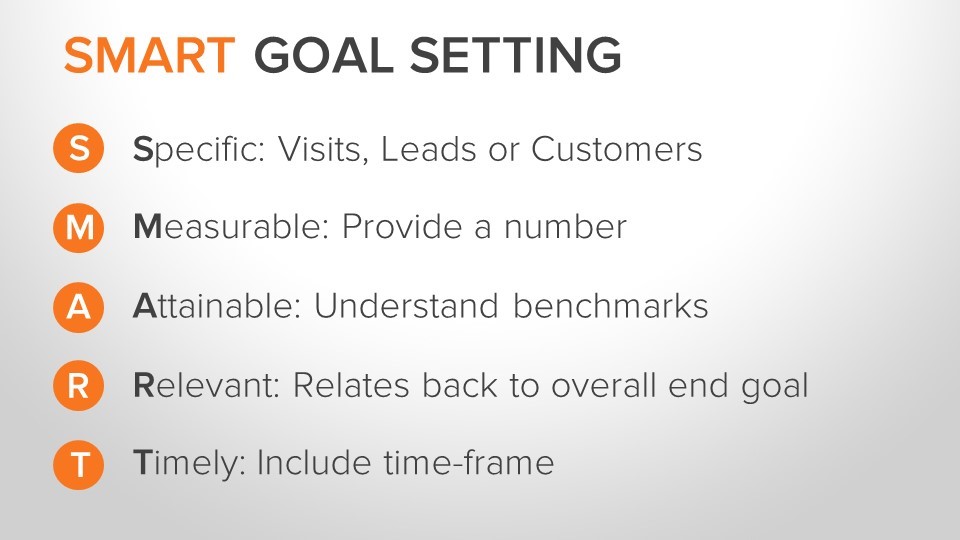 Source: HubSpot

Here are some types of objectives that the SOSTAC methodology lays out to help you classify them accordingly:
- Sell (customer acquisition and retention goals).
- Serve (customer satisfaction goals).
- Talk (customer attraction).
- Surprise (surprise factor, added value).
- Recover (quantified efficiency increase).


Step 3: Strategy definition
Once you've defined your business objectives, what can you do to achieve them? Personalization is becoming increasingly important in digital marketing. With that in mind, you need to take these factors into account when defining your marketing plan's strategy:

– Segmenting your target audience: Know who you want to address, what their tastes, needs, or preferences are, where are you looking to meet their expectations, etc. This is the part of your marketing plan development where you create your buyer personas.
– Positioning: To achieve proper positioning, it's crucial that you are very clear (and reach your audience in the same way) about what your value proposition is and what it entails. In short, it's why the consumer should choose you and not the competition. You need to know how you're going to communicate your unique value proposition and how to do so appropriately in the channels where your audience is present (social media, blogs, email marketing, and more).
– Marketing mix: This is the set of tools that a company uses to implement marketing strategies and achieve the established objectives. The four pillars of the marketing mix are known as the '4Ps' (which E. Jerome McCarthy coined):
- Product
- Price
- Place
- Promotion

These are the factors to take into consideration when creating our strategies across all the channels we are going to use: display advertising, blog, Adwords campaigns, social media, specific advertising on each social media platform, and so on.
– Content strategy: it's essential to create, distribute, and manage original content to attract users and position the brand as a reference in its 'top of the mind.' A specific communication policy (content marketing) for each channel is fundamental. Some of the tools used to execute this strategy are:
- Keyword research: This is a vital component of any content strategy. It's about identifying the right keywords to use them correctly in our content to naturally improve (not by paying for it) our positioning.
- Content Calendar: This is the key to creating a sensical content strategy. It provides value, allows you to think long-term and optimize resources, help generate ideas, and more. In a content calendar, you should include publication date, author, post idea, keyword, labels to use/keep in mind, among others.
- Social Posting: Writing an article and not 'moving' it over social networks is a mistake. But it is not about 'spreading' but having a plan where you can decide what to publish and when on every social network. The place and timing get matched with copies adapted to each social media platform's characteristics such as the number of characters, links, the number of hashtags to use, and more.


Step 4: Digital and tactical strategies
Depending on our marketing plan's objectives (attraction, conversion, and loyalty) we will implement some strategies but not others: email marketing campaigns, social networks, CRM, web optimization, SEO - SEM strategies, paid media, and so on.
Step 5: Measuring results
We must measure every action using different KPIs to figure out if we have gotten the expected ROI. Measuring the effectiveness of the strategies and activities implemented will help us correct what doesn't work for achieving the goals we set.


When creating your digital marketing plan, follow these steps and don't leave anything to improvise; it's your biggest rival if you are looking to position yourself and improve your presence in the digital field. And remember: if you have any questions, the experts at We Are Marketing are there to give you the right answers.
7710