Alcuni tra i principali esperti mondiali di digital marketing si sono riuniti a The Inbounder New York: una giornata di networking e di apprendimento sugli ultimi trend del marketing digitale.
La terza tappa di The Inbounder World Tour si è tenuta lunedì 22 maggio presso il Microsoft Technology Center di New York. Più di 160 professionisti di digital marketing si sono riuniti per una giornata dedicata alle best practice e agli ultimi trend di settore, condivisi da nove esperti riconosciuti a livello internazionale.
Ciascuno speaker si è concentrato su una diversa tendenza di digital marketing, condividendo gli ultimi aggiornamenti e fornendo tattiche e informazioni utili.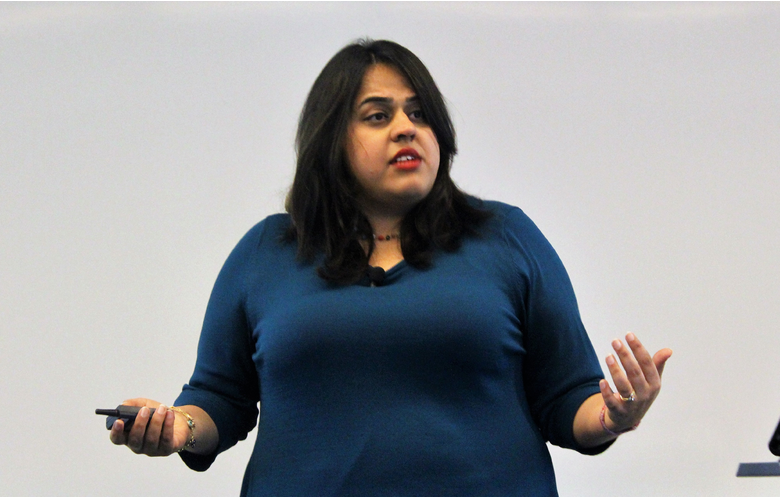 Nel caso te lo fossi perso, ecco un breve riassunto di The Inbounder New York.
Cyrus Shepard, fondatore di Fazillion, ha aperto l'evento presentando Melanie Deziel, brand content consultant, speaker ed educatrice.
Melanie ha condiviso i suoi suggerimenti per "pensare come un giornalista", spiegando come utilizzarli per migliorare i propri contenuti. Ha ricordato ai marketer e ai brand che la loro esistenza non è di per sé una notizia: se vuoi che i tuoi contenuti si diffondano, devi darti una mossa!
A seguire Mike King, amministratore delegato di iPullRank, ha condiviso le sue conoscenze sul futuro dei robot e sul ruolo che avranno nel settore del digital marketing.
CEO & Digital Marketing Consultant di Keyphraseology, Lindsay Wassell ha condiviso le sue conoscenze sulla local search, ricordandoci che il SEO è molto di più di negozi e ecommerce: si tratta di sfruttare tutti i vantaggi offerti dalla ricerca locale.
Ricardo Tayar, Founding Partner di Flat 101, nonché uno dei principali esperti europei di UX, ha parlato di digital analytics e di User Experience - ricordando ai partecipanti che, se l'interfaccia è ben disegnata, non significa automaticamente che la gente la utilizzi in modo corretto. I marketer devono capire come misurare con precisione la UX.
Managing Director di Marquis and Communications e Consulting VP di Manyminds North America, Lexi Mills ha discusso delle tattiche PR SEO che funzionano con AI e Online Filter Bubbles e di come piacere ai giornalisti con titoli "clickbaity".
Tom Critchlow, Freelance Strategy Consultant & former PMM Special Projects di Google, ha evidenziato le diverse caratteristiche e processi da tenere a mente quando si costruisce il perfetto content team.
Il fondatore di "The Inbounder", Gianluca Fiorelli, ha analizzato le acquisizioni di Google degli ultimi anni per fornire una migliore comprensione di ciò che accadrà con AI, chatbots, ricerca vocale, immagini e video, localizzazione, geolocalizzazione e big data tra gli altri aspetti.
Purna Virji, Senior Training Manager di Bing Ads, nella sua straordinaria presentazione ha esposto i benefici dei Bots per la User Experience, spiegando come trasformeranno il panorama del digitale nei prossimi anni. Infatti, secondo Gartner, entro il 2020 almeno il 30% delle ricerche sarà senza schermo: questo rappresenta una delle sfide più grandi per i marketers di oggi.
Rand Fishkin, "The Wizard of Moz", ha concluso la giornata mostrandoci un approccio concreto per costruire una strategia di marketing di successo. Per farlo, ha analizzato esempi di diversi brand e ha analizzato i migliori canali per promuoverli individualmente.
Un esempio reale: la promozione dell'ultimo libro della moglie Geraldine DeRuiter, "All Over the Place".
Se ti sei perso l'appuntamento di New York, non abbatterti! The Inbounder proseguirà il suo viaggio a Milano, il 15 settembre, per la data conclusiva del World Tour. Prendi subito il tuo biglietto e porta con te i tuoi colleghi per un'altra incredibile giornata di networking e di digital marketing.